- Vice Ganda took to Twitter to express his thought about excessive and disturbing fan behavior
- He tweeted about fans who think they know everything
- Many celebrities reacted to Vice Ganda's tweet as they can relate to it
The unkabogable star Vice Ganda tweeted about fans who overreact and seem to think they own their idol.
Vice wrote, "Some fans really think they know everything. And some even think they own you!"
Celebrities who feel exactly the same as Vice Ganda reacted and shared his tweet.
Luis Manzano, shared Vice's sentiments and added: "Because for them if it's online, it's automatic truth :)"
The Voice Philippines coach Lea Salonga reminded the unkabogable star that the relationship between artist and fan should be give and take.
Vice continued to point out fans' disturbing attitude in his series of tweets.
One of his tweet reads, "Be smart. You should know when you're being a supportive fan or a stupid fantard!"
Fantard is a term used to describe "stupid fans" who often got engaged to fan wars.
Vice began his Facebook Live session by pointing out the difference between fans and "fantards."
Recently, Vice joked with a dancer in the Ms. Q and A segment.
According to the host he is just helping Jackie to gain more exposure. Many viewers were entertained of what Vice did.
But some fans of Vicerylle tandem were not so happy about it. They bashed the dancer which really made Vice Ganda ponder upon things.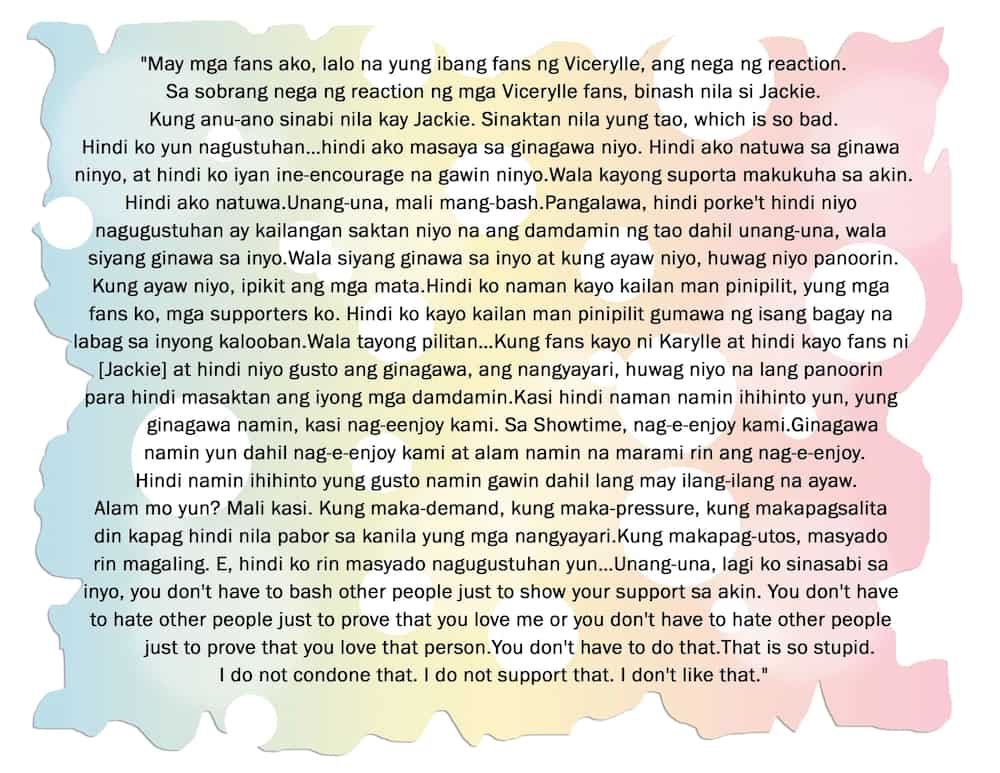 The comedian also tackled the great pressure these fans are giving to their celebrity idols.
Social media has made things hard for celebrities as netizens are free to bash them whenever they see something they don't like.
Vice Ganda said he has been witnessing some stars sulk in depression because of too much pressure and bashing.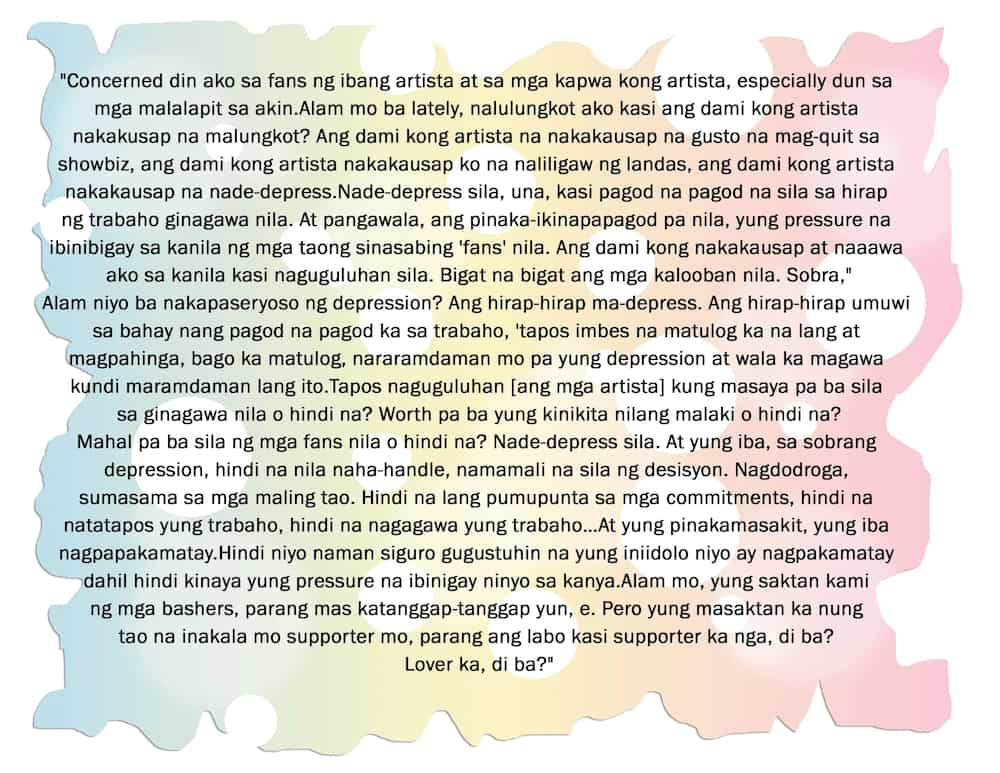 Some fans demand too much from celebrities.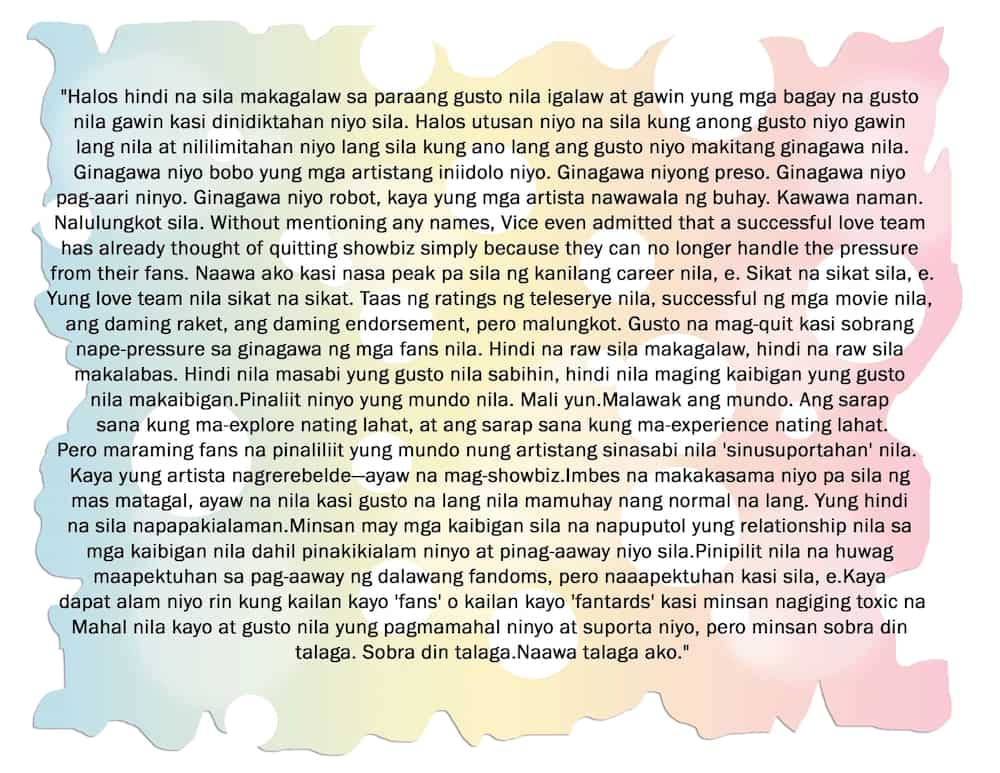 In the latter part of his video, he urged showbiz fans to show their support by being more honest and unconditional.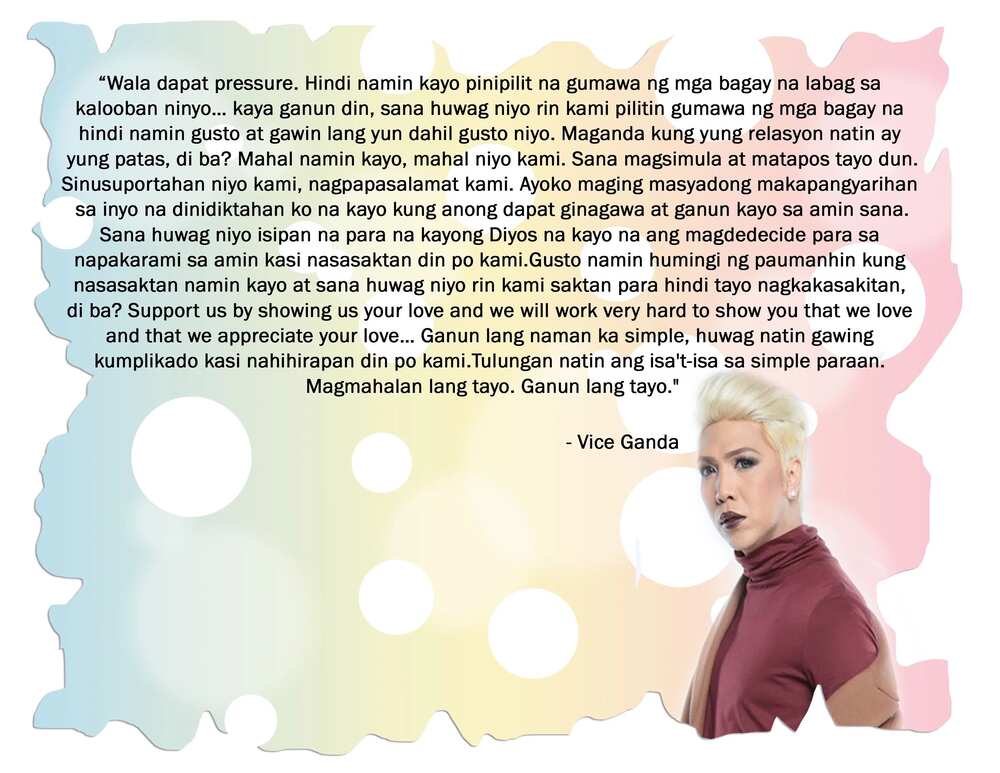 Here is Vice Ganda's Facebook Live video:
Vice Ganda known as Jose Marie Borja Viceral in real life is a Filipino comedian, television presenter, endorser, actor, author, fashion icon, and recording artist.
Viceral is a regular host/judge on ABS-CBN's noontime variety show It's Showtime and did numerous movies which are top grossing.
He is best known for his stand-up routines.
Would you steal money from a blind man? on Kami YouTube channel
A test of honesty. Find out how these random people would react to a social experiment testing a person's honesty