- Isabelle Duterte's lavish invitation is a sight to behold
- There's LED inside, which shows her pre-debut video
- Cost of one invitation is a whopping P3,000
Isabelle Duterte is bound to have her debut on January 19, 2018 and now, the public got to have a first glimpse of the lavish invitation that costs a whopping P3,000 a piece.
Based on an Inquirer report, the said invitation has a small LED screen inside where it plays the pre-debut video of the granddaughter of the President of the Philippines.
The public got to have a peek inside the said invite, thanks to the video uploaded on the Facebook account of Mannyandpie Calayan of the Manny & Pie Calayan Clinic.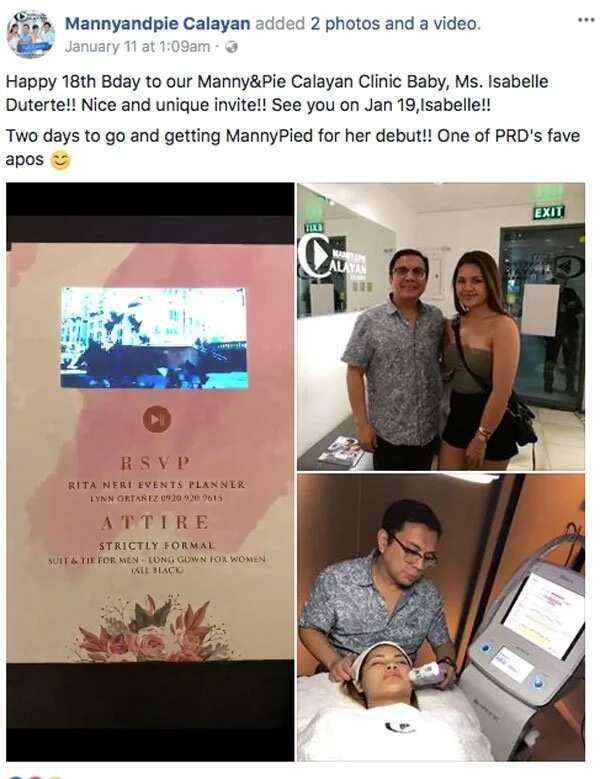 It can be seen that the invitation was somewhat simple on the outside, having that floral design and a calligraphy of Duterte's name.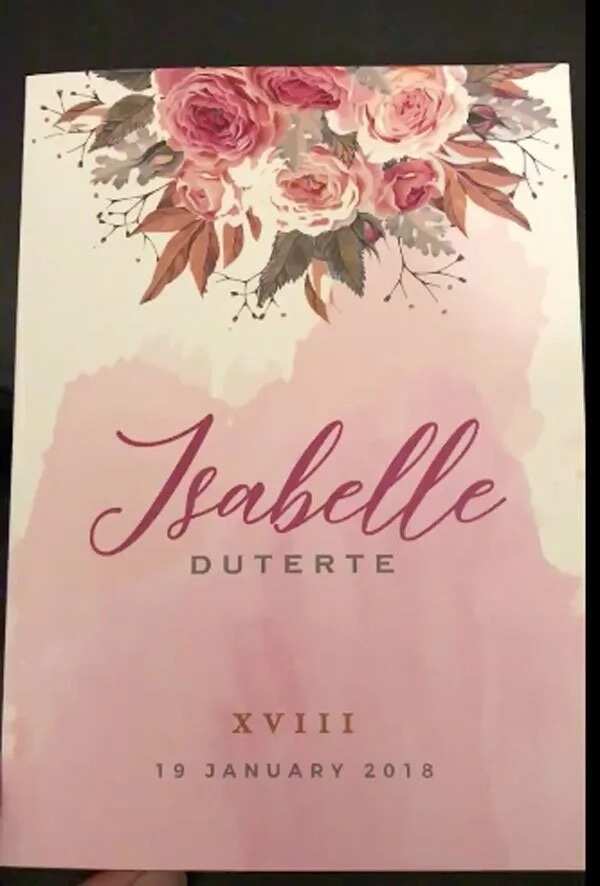 Once you open the invite, the small LED screen automatically plays the pre-debut video of Isabelle shot in Australia and the one she had in Malacañang.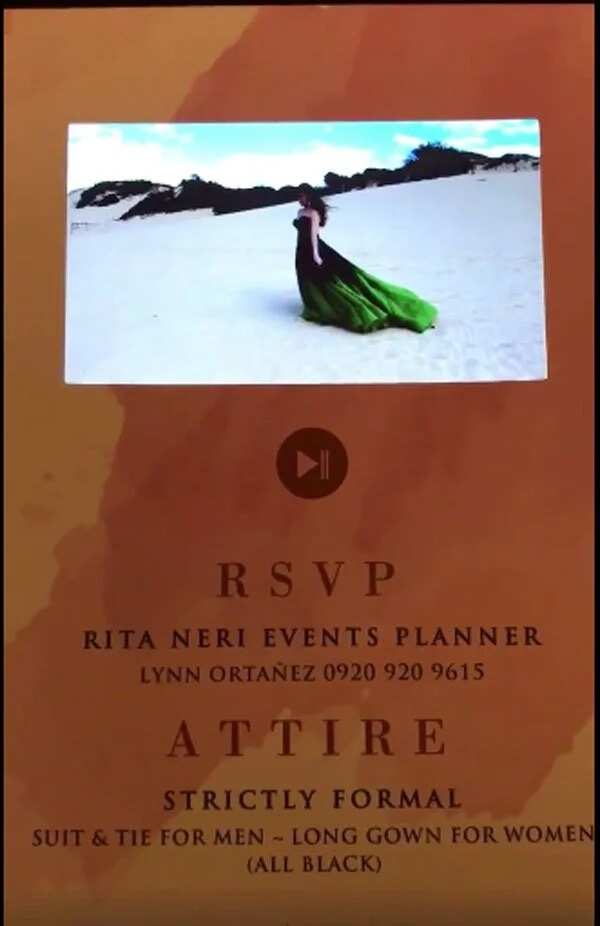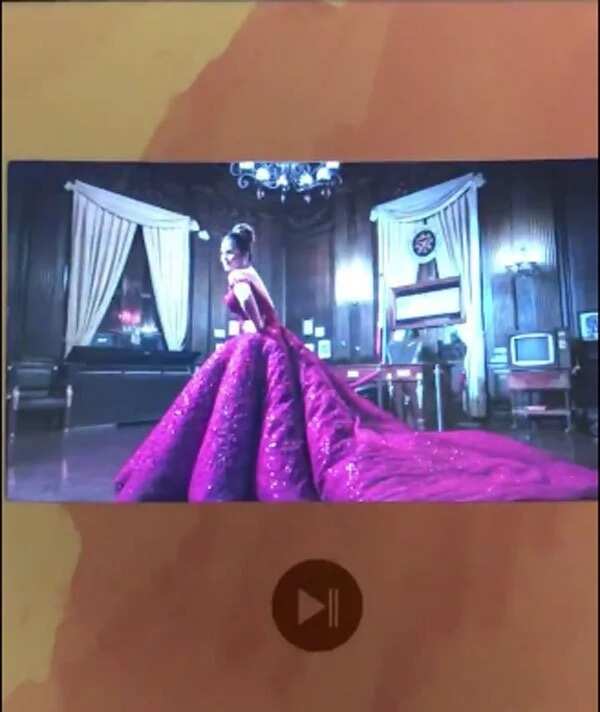 The one who posted the video was very proud of it. The caption of the post was: "Happy 18th Bday to our Manny&Pie Calayan Clinic Baby, Ms. Isabelle Duterte! Nice and unique invite!! See you on Jan 19,Isabelle!" wrote Calayan. "Two days to go and getting MannyPied for her debut!! One of PRD's fave apos."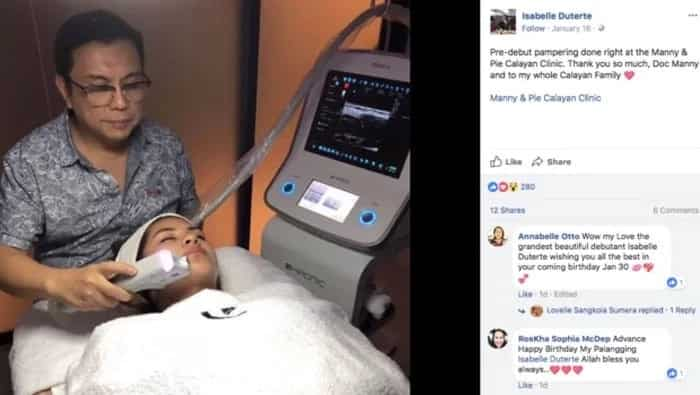 Of course, the said invitation garnered different reactions. Some were awed by the "cool" invitation, but there were those who commented how the lifestyle of the Dutertes run contrary to what they say that they live a simple life.
Take a look at the variety of reactions from netizens.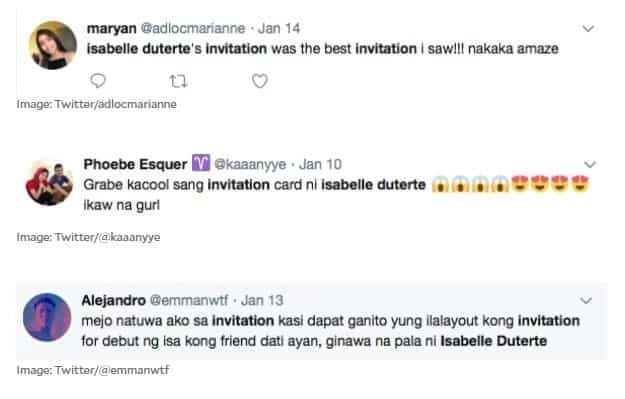 Isabelle Duterte is the granddaughter of Pres. Rodrigo Duterte, who will be celebrating her debut on January 19.
She is the daughter of Vice Mayor Paolo Duterte, with whom recently she allegedly had a spat with on social media.
The debutante drew flak after she had her pre-debut photoshoot inside Malacañang grounds.
Would you steal money from a blind man? on Kami YouTube channel This video will show the propensity of people to take undue advantage of the weakness of others.
Source: Kami.com.ph