- It is not the first time that netizens used the social media to call out to whoever did them wrong
- A netizen claiming to have withdrawn a fake 500 peso bill in a BDO ATM complained because the bank allegedly did not replace it
- It is just a few days when some netizens reported their money being deducted without their knowledge in the same bank
A netizen named Mildred de Guzman ranted on Facebook to warn other netizens about her experience.
According to her, she was with her mother when they withdrew in an ATM of BDO Waltermart Guiguinto. They headed to Mercury Drugstore to buy her mom's medicine and went to Watsons afterwards.
As she was in the counter, the cashier asked for a smaller bill and she replied she does not have any. The cashier also said her bill is a bit suspicious so she took a closer look at it.
Mildred asked how could it happen when they just withdrew the money from the ATM. She even showed some other 500 peso bills which were withdrawn along with the 'fake' bill.
They then went to BDO to complain but they were instructed to come back the following day.
Mildred was disappointed as the bank did not replaced the bill the following day and said their machines have scanners to detect fake and authentic money.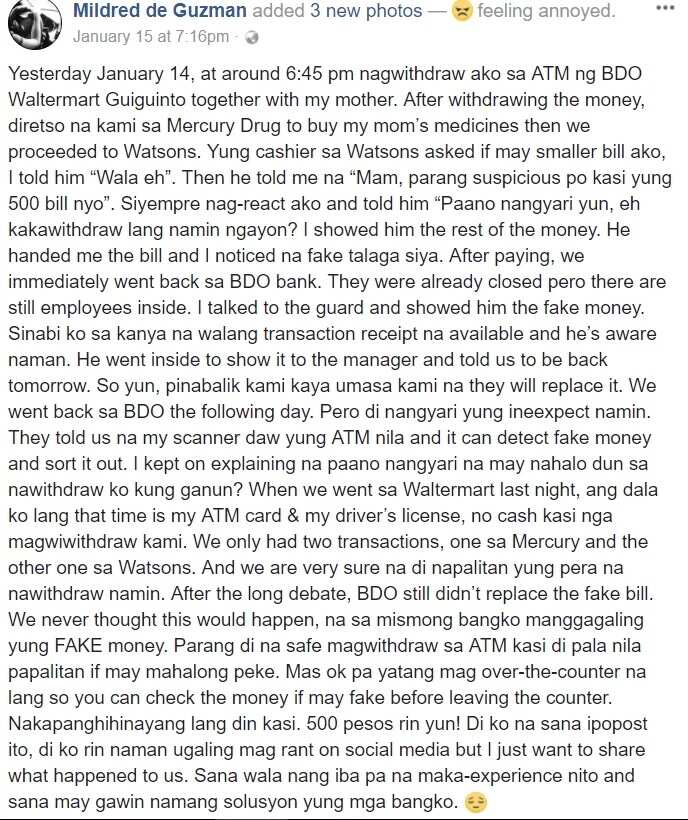 Meanwhile some other netizens claim they also experience the same thing with the bank's ATM.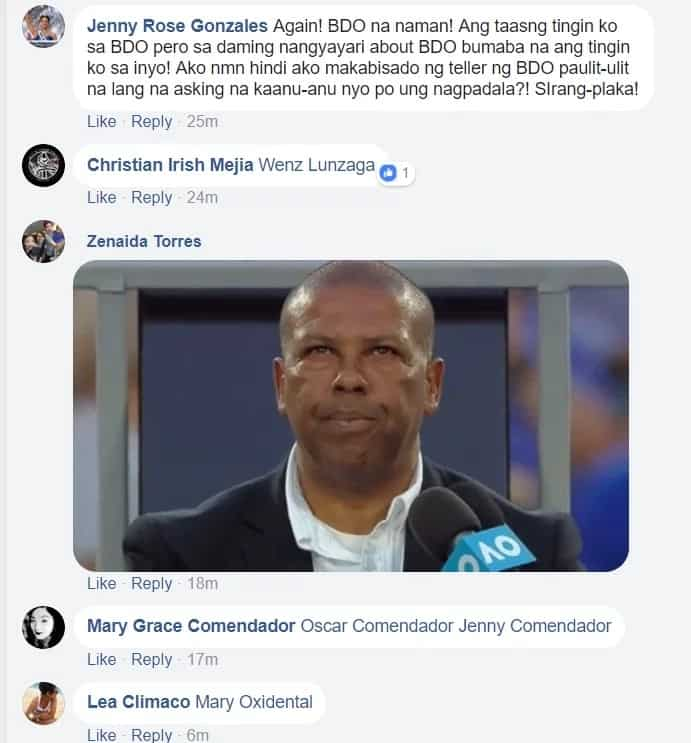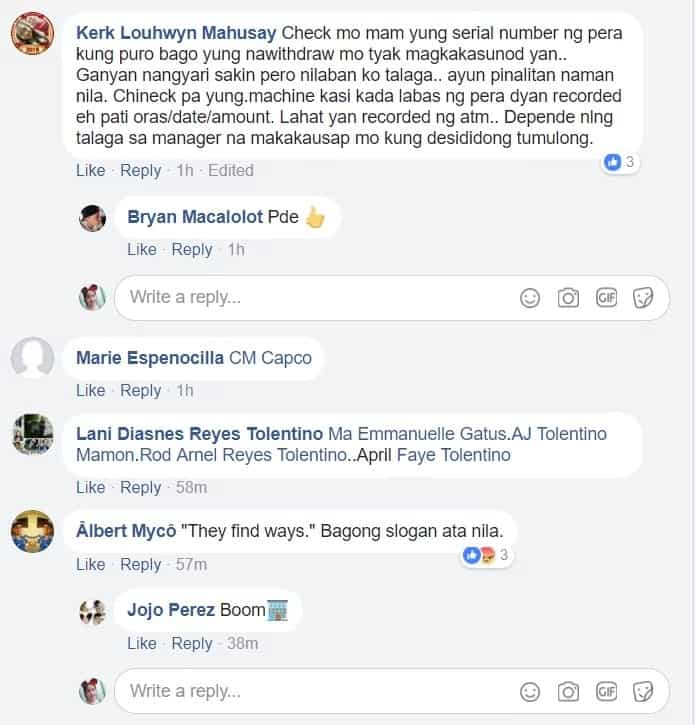 Baby Jarvis, 1-year-old with rare disease - on Kami YouTube channel
Any help is very much needed and very much welcome - find the contact details in the video.
Source: Kami.com.ph