- Neri Naig and Chito Miranda will open a restaurant soon
- They posted a job ad on Instagram
- A netizen made fun of the "pleasing personality' job requirement in their ad
Married celebrity couple Chito Miranda and Neri Naig reacted to the posts of a netizen who found their "pleasing personality" job requirement for their new business venture to be ridiculous.
KAMI learned from Neri's Instagram post and Fashion PULIS that she will soon open a restaurant in Tagaytay.
A netizen decided to make fun of Neri's post, saying that employers in other countries do not include "pleasing personality" in their job ads.
The couple then explained multiple times that "pleasing personality" should not be confused with "attractive physical appearance."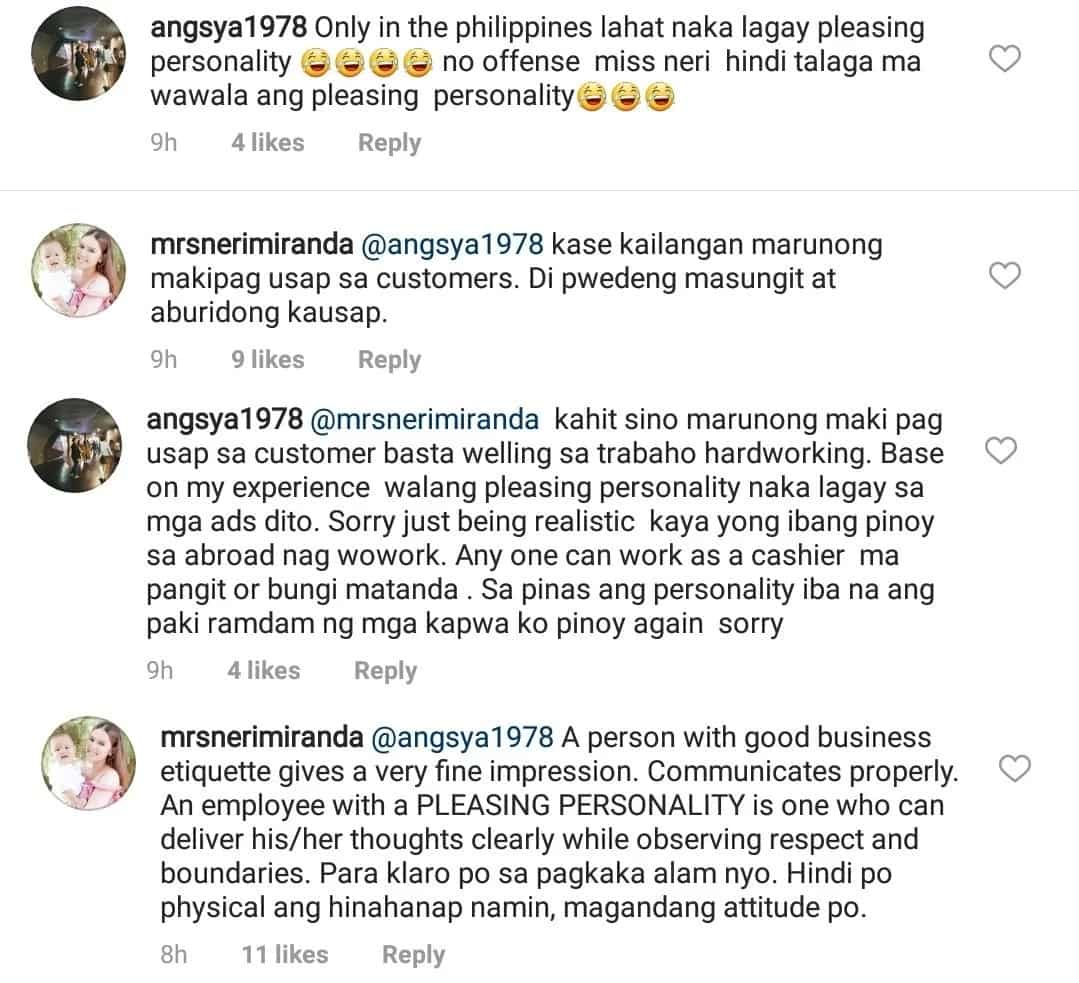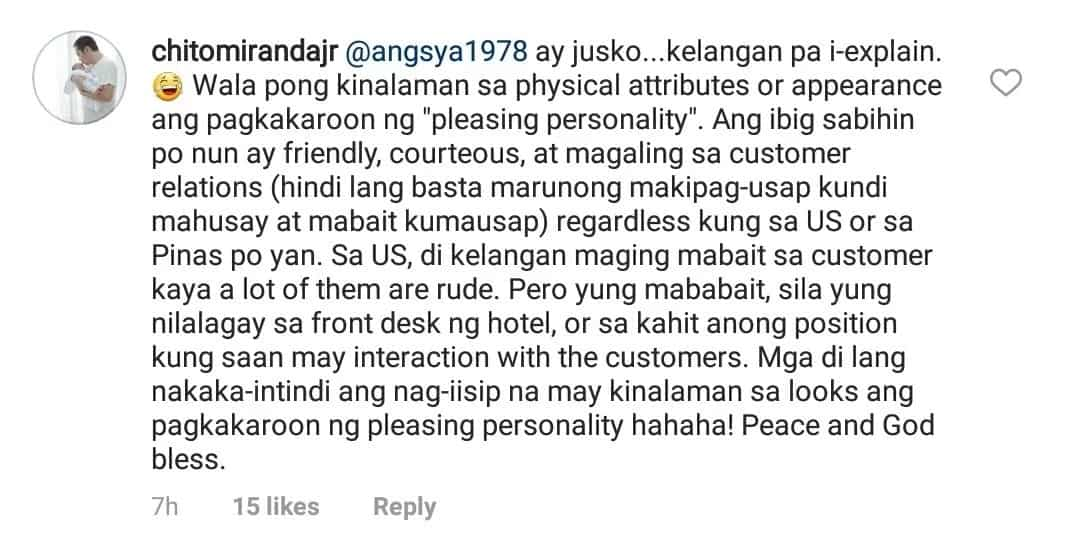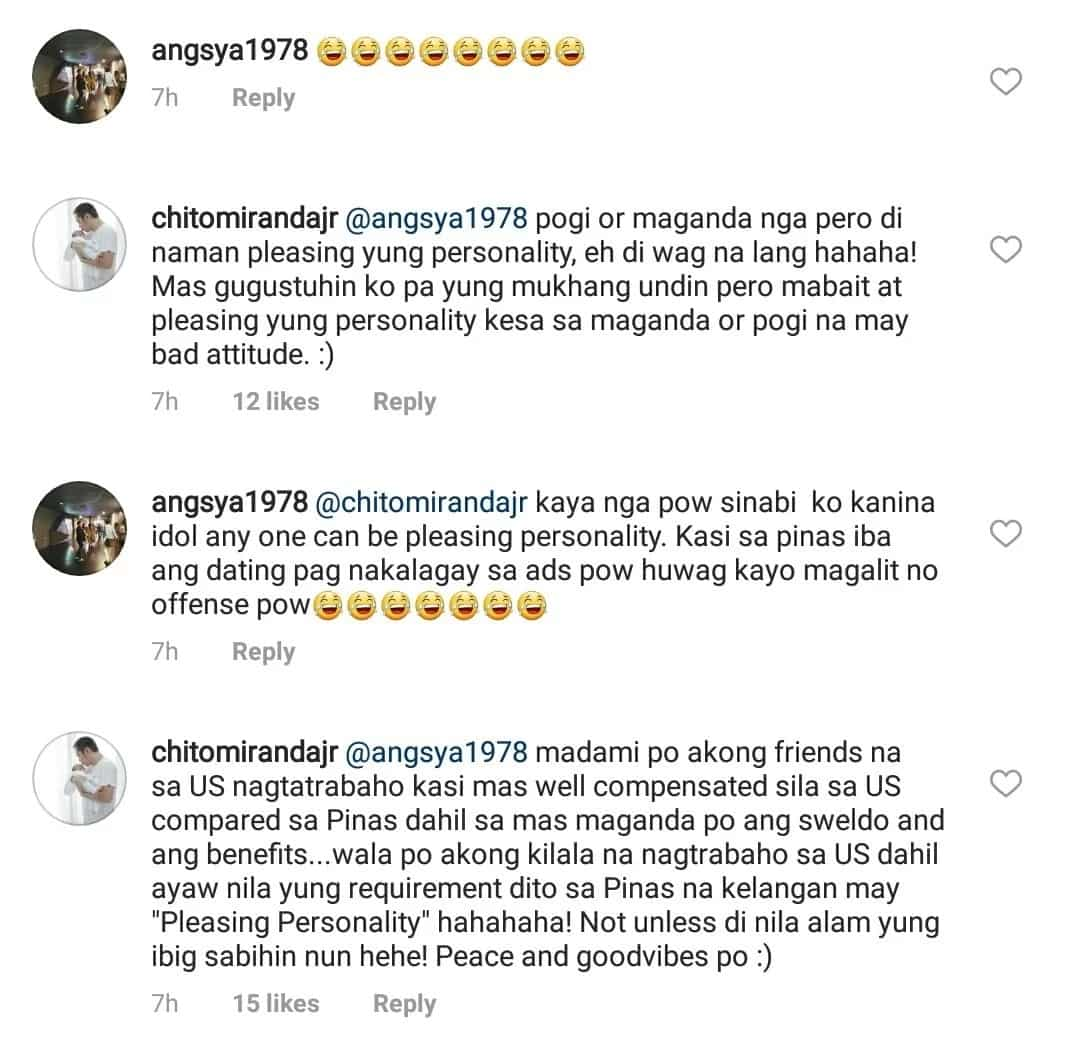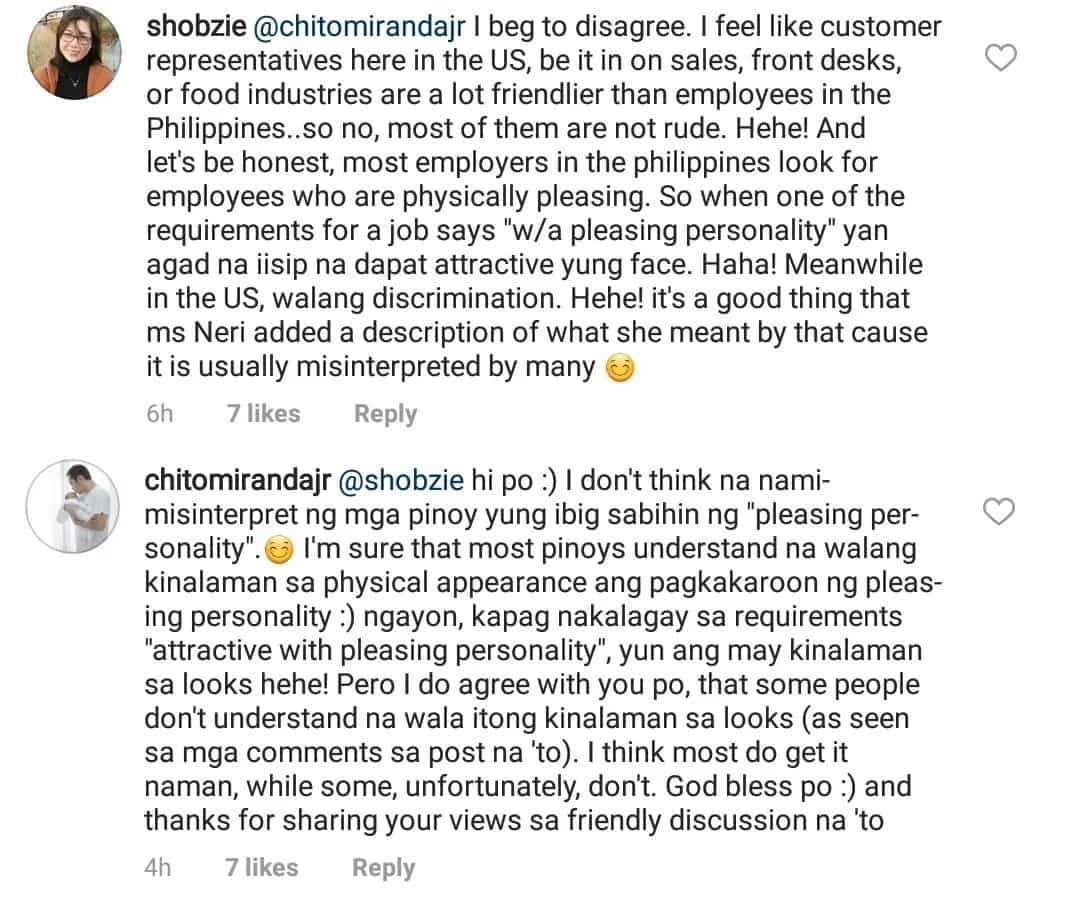 Aside from their new restaurant, Neri had already put up other businesses already.
She sells bottled tuyo, has an Ukayan called "Neri's Ukayan, and a bakeshop called "Neri's Bakeshop."
Chito and Neri have been married for over 3 years now.
KAMI admires the couple for doing all they can to earn money for their family!
The story of this child is truly heartbreaking! Baby Jarvis, 1-year-old with a rare disease – on KAMI YouTube channel:
Source: Kami.com.ph