Isang bata na may busilak na puso! 10-year-old girl returns 10,000 pesos she found to an old lady: "Kasi po baka kailangan niya po 'yun."
- This generation, there are children whom we can not trust anymore
- Sometimes, kids are the ones who often commit crimes like stealing
- But this 10-year-old girl will make you believe in humanity again
These days, children are becoming aggressive on doing crimes like stealing. There are news where a lot of underage are being caught in different crimes.
Minors have the courage to commit crimes because they know that they cannot be jailed for their wrongdoings. Just some time at the custody of DSWD and they are free to go again.
But good thing that there are still kids who know how to be honest, which will let us believe that there's still humanity.
10-year-old girl from Sta. Mesa Manila returns a red envelope(ampaw) with 10,000 pesos inside to an old lady. The owner of the money, Lola Carmelita was buying goods at Puregold Sta.Mesa when her 'ampaw'(red envelope) fell.
KAMI learned that according to the old lady, the money is for tax payments from her child. That time, father and daughter Almar and Arabella Marcelino are also there to buy some groceries.
Definitely Filipino recently reported that according to Arabella's father, he gave the money they found to Arabella and pointed at the Customer Service to return the money to the owner.
Then they saw the old lady there, crying. Arabella did not hesitate to return the money and said "Kasi po baka kailangan niya po 'yun."
Arabella shared that her father advised her to return the money because it is not theirs. Ara's parents are proud of the child's honesty.
Lola Carmelita was also happy that Arabella's father did not show any interest on the huge amount of money.
Ara also gives advice to other children to return whatever you found that is not yours. Being thankful to Arabella, Lola Carmelita's child then gave her 500 pesos. Ara said that she will use it to buy school supplies.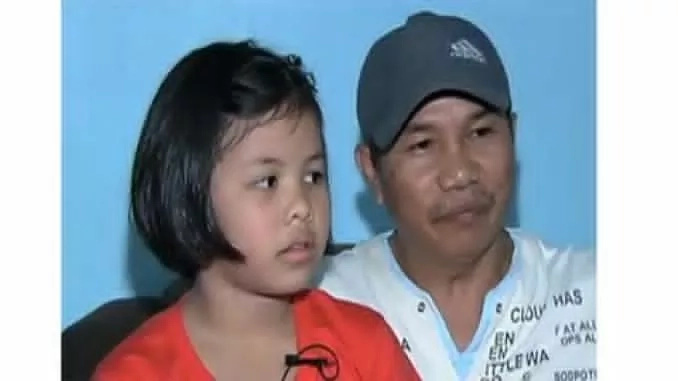 KAMI believes that Arabella's parents have taught her to become an honest child.
Social experiment: Conscience vs Money -from KAMI Youtube -would you get something that is not yours?
Source: KAMI.com.gh