Buntis uli? Alex Gonzaga raids Toni's bag in hilarious video; finds pregnancy test kit?
- Alex Gonzaga is naturally funny
- She posts hilarious videos on her YouTube page, including bag raids, song parodies, and more
- On January 12, she posted her funny raid of her sister's bag
Host-comedienne Alex Gonzaga has no qualms being spontaneous and quirky.
On her YouTube vlog, Alex had a little fun with her older sister Toni Gonzaga during Christmas break.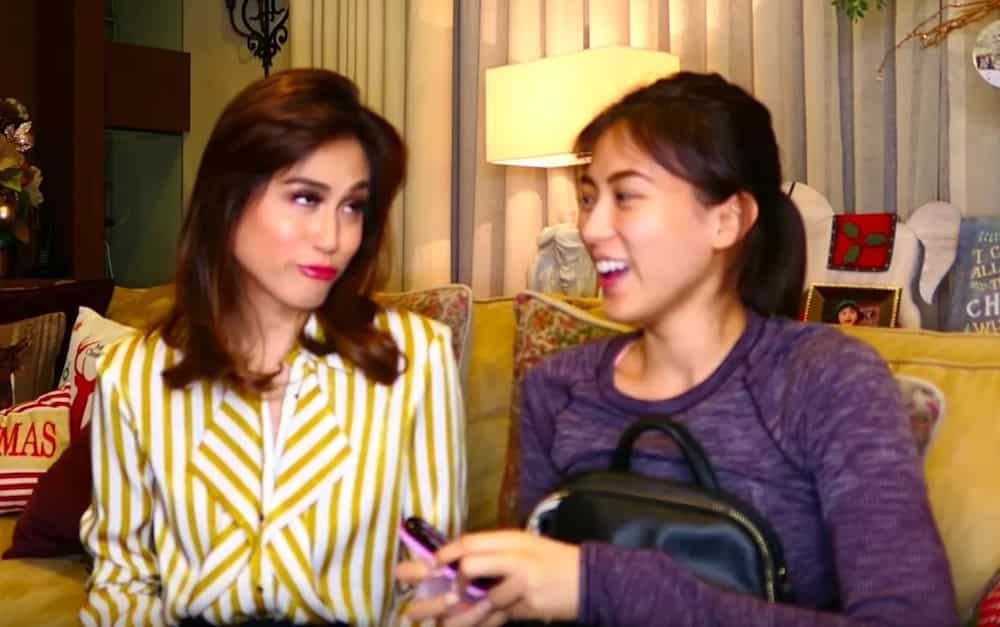 The always game Toni had quite a few laughs letting Alex reveal the real - and sometimes imaginary - contents of her bag.
Alex initially wanted to raid her mom's bag, but Mommy Pinty didn't want any part of it.
"Parang pagbabantaan pa kami sa buhay namin!" joked Toni.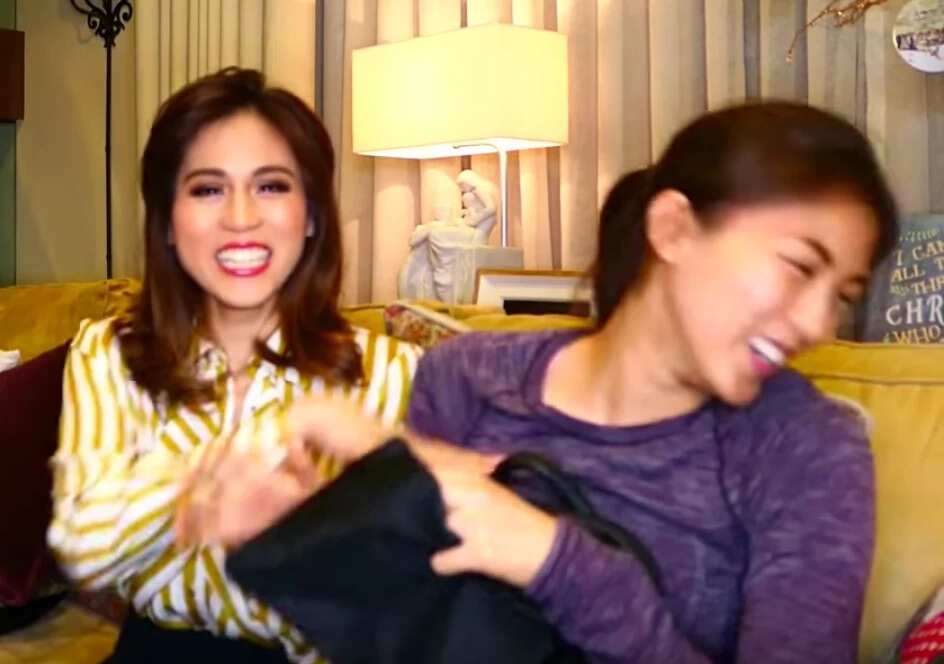 Thankfully, Toni stepped up and let Alex show her dental floss, sanitary pads, medicines, nail kit.
At one point, Alex asked Toni while her hand is in the bag, "Bakit may pregnancy test? Are you?"
Not one to be outdone, Toni fired back: "Are you? For you!"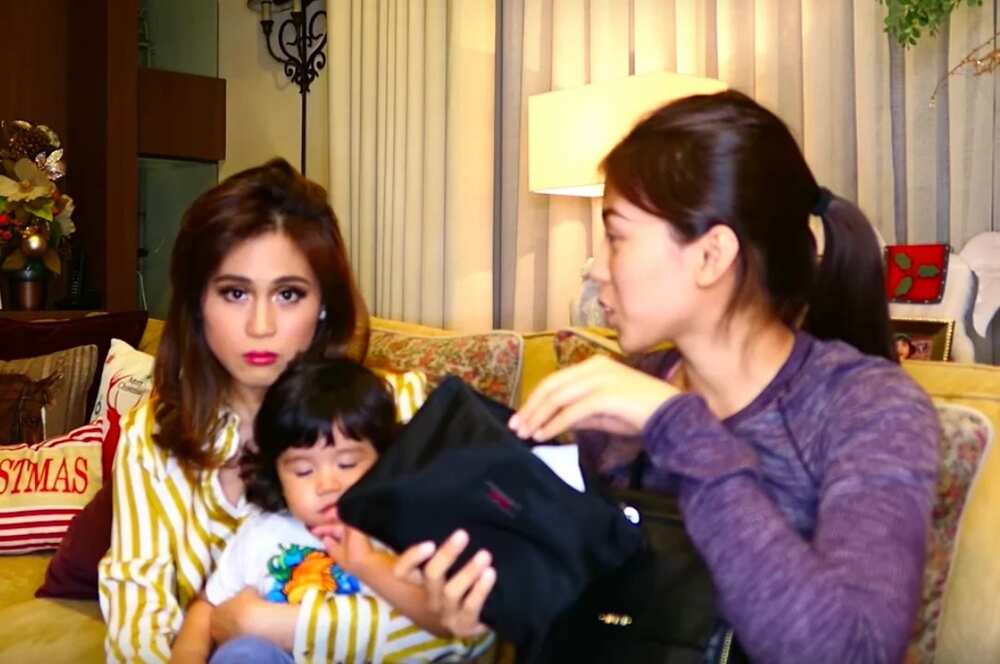 Their playful banter, however, draw the ire of their conservative mother, who was out of frame.
Toni and Alex made fun of their mom's annoyed reaction.
The 9-minute video showed Alex playfully teasing Toni about the contents of her bag. At one point, Alex made fun of Toni's collection of discount cards.
Every once in a while, Alex would kid Toni: "Ate, ang boring naman ng bag mo!"
These "kalog" antics are what draws thousands of viewers to Alex's YouTube page.
She now has almost half a million followers in just five months.
Her videos reach an average of one million views each.
Alex is a host, actress, singer, and author.
She has released one studio album "I Am Alex G" in 2015.
She also wrote two books: "Dear Alex, Break na Kami. Paano? Love Catherine" (2014) and "Dear Alex, We're Dating. Tama, Mali?! Love Catherine" (2016).
The story of this child is truly heartbreaking! Baby Jarvis, 1-year-old with a rare disease – on KAMI YouTube channel
Source: KAMI.com.gh