Ang kulit nila! Kris Aquino and Herbert Bautista tease each other during the wedding of Bimby's yaya: "Let's get married"
- Bimby's yaya, Raquel Luntayao tied the knot last January 10.
- Quezon City Mayor Herbert Bautista officiated the marriage
- Kris Aquino was one of the witnesses and so she and Herbert meet again
The Queen of all Media Kris Aquino is reunited to Quezon City Mayor Herbert Bautista for the wedding of Bimby's yaya, Raquel Luntayao.
Mayor Bistek officiated the union of Yaya Raquel and Junaries Confesor which KAMI learned from Inquirer.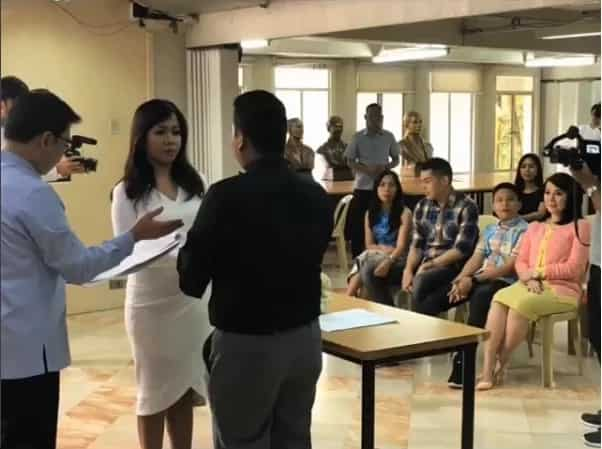 Aside from the big day of Yaya Raquel, One of the highlights of that day is when Mayor Bistek and Kris meet up again.
Before the ceremony begins, the QC Mayor teases Kris, "Tara, Let's get married!"
the teasing continues as the Mayor read the script for the ceremony as if he is the one who will be married.
"So Kris, do you take me, here present as your lawfully wedded husband?" the Mayor asked Kris
Then he asked Bimby, "What's your reaction Bimby, when I ask, Before I proceed is there anyone among you here who is opposed to this marriage?"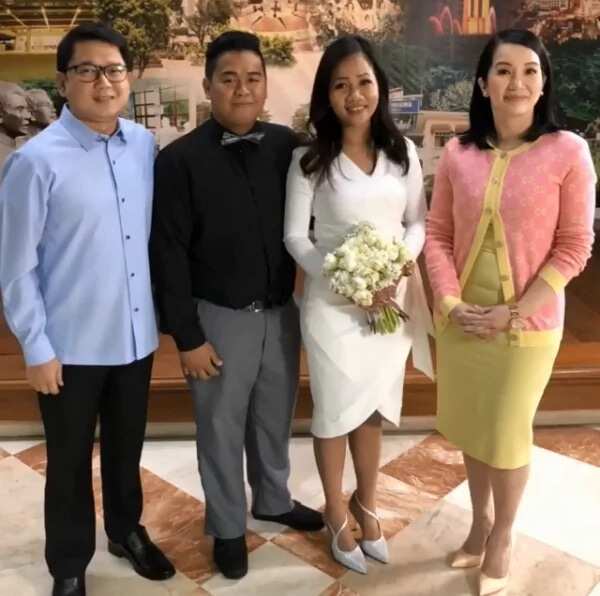 It is to where Bimby raised his right arm as high as he could.
The teasing did not stop there. During the picture taking after the ceremonies, it was Kris' turn to kid around. she said to Mayor Bistek "Sila tinuloy nila yung kasal, ikaw, hinde!". This made the guests and even the Mayor laugh.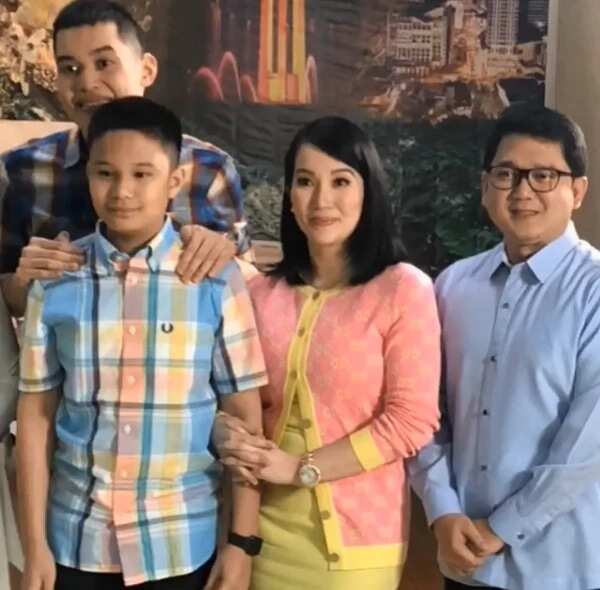 And when it was their turn to have a picture together, just the two of them, Mayor Bistek blurted out "Nandyan na ba si judge?". Then Kris replied looking serious, "We need a prenup. Sorry."
In a recent interview,, Kris admitted that Herbert is her favorite ex. Their relationship back in 2014 almost led them to marriage. It was Mayor Bistek who backed out for the wedding plan.
Before 2017 ends, Kris revealed that the QC Mayor gave her a diamond ring to which the actress returned the following day. This ring is an offer of the Mayor to Kris to marry him but the Queen of all media declined.
An evident of unconditinal love. This phenomenal Filipino love story will make you believe in magic on KAMI Youtube channel
Source: KAMI.com.gh