- Jillian Ward shot to prominence as a child star in 2010
- She started her career at 4 years old
- Now at 12, she's discovering her passion for music and has a hit YouTube page
Jillian Ward is growing up and exploring new talents.
The former "Trudis Liit" star has created a YouTube page. It looks fairly new because it only has two videos of Jillian singing.
But from the looks of it, Jillian may soon grow her subscribers after two amazing song covers showcasing her amazing voice.
On January 8, she uploaded her version of the song "Two Less Lonely People".
She wrote: "Just got bored so I decided to make a song cover, yay! Sadly, I have no mic or some sort of editor at all so I apologize for this low quality video haha."
She also did a cover of Adele's "All I Ask".
The performances are raw and the kid is clearly enjoying singing. With more time and proper training, it looks like Jillian may soon explore a career as a singer.
Fans are praising the kid's beautiful voice and raw talent.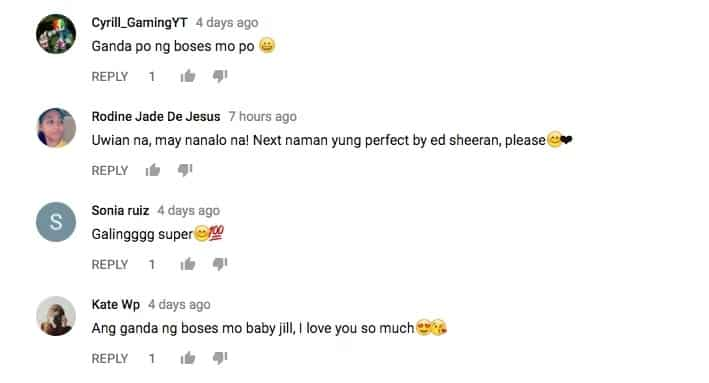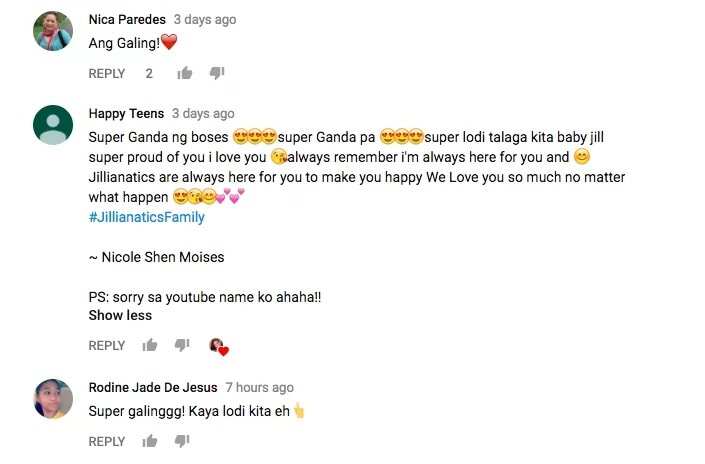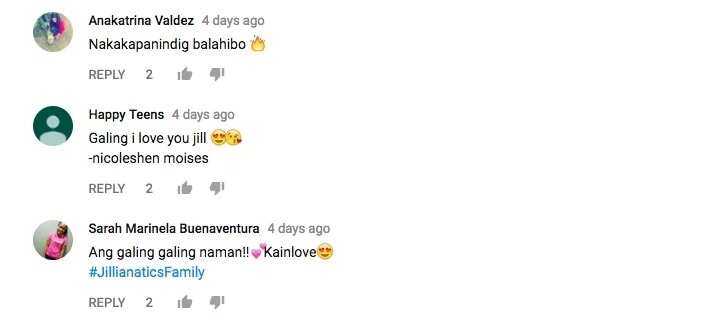 Jillian Ward is a Filipina child actor and commercial model.
Her mother is half-American and half-Filipina.
She shot to stardom as the lead star in the 2010 remake of the classic drama series "Trudis Liit".
KAMI supports Jillian Ward as she explores and discovers her budding talents!
The story of this child is truly heartbreaking! Baby Jarvis, 1-year-old with a rare disease – on KAMI YouTube channel
Source: Kami.com.ph