Lagot na! 21-year-old student from Cebu confessed faking her own abduction, authorities consider filling a case against her
- Just this week, a college student was reported missing
- She allegedly have been abducted by five men with a black van while on her way to school
- Now that she is found, she admits faking her own abduction
The 21-year-old student from Cebu, whom police refused to identify herself was reportedly waiting for a public utility jeepney located near the Cebu Eastern College (CEC) when she was kidnapped by the suspects.
However, 15 hours later, the woman who claimed to have escaped from her kidnappers sought help from one of the residents in their barangay, Jubay Barangay Councilor Avil Goc-ong said.
KAMI learned that Chief Inspector Jacinto Mandal, Carbon Police Station commander made a strong statement that no abduction or kidnapping happened. He confirmed with Sunstar Cebu that no bruises nor wounds were found in her body.
The black van that was allegedly used by her abductors was registered in Metro Manila.
Kickerdaily recently reported that she made up a story that she was abducted by foreigners and was able to escape. She was found by a Nenita Wagas in Liloan, Cebu with her wrists tied up with a cellphone charger.
The student has already apologized to the police and to her family. But the Cebu City police and a company official are considering to file charges against her. This is also to serve a lesson to others.
However, the authorities didn't detain the student but she was asked to undergo counseling and psychiatric evaluation.
The student admitted to faking her own kidnapping because she lost the P4,000 money entrusted to her by a college dean. She claimed that she lost the money when she kept it inside her locker. The dean was reportedly pressuring her to produce the money, thereby causing her to flee.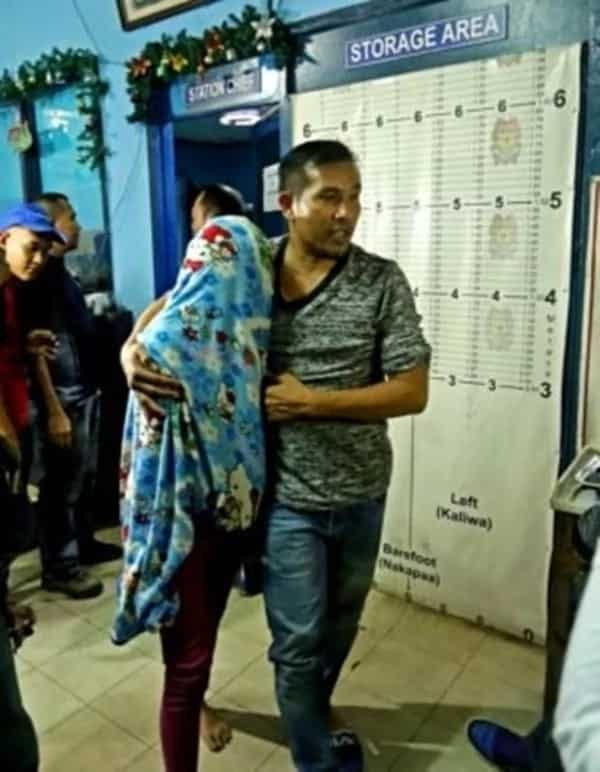 KAMI hopes that this would serve as a lesson to everyone. Faking your own abduction would not let you escape from your problems.
Selfless brother Romeo Pogoy -from KAMI Youtube -he sacrifices his own dream for his siblings
Source: KAMI.com.gh