Pinag-tripan ng makeup artist? A bride who had the worst look on her wedding day goes viral
- Every woman wants to be the most beautiful bride
- It was a nightmare for this bride that on her big day her makeup looks disastrous
- Her wedding photos quickly turned viral online
Like any other woman about to get married, all a bride wanted was the perfect wedding. Every detail needs to be well ordered- from the settings of the wedding, to her gown, to her hair and makeup.
KAMI obtained this story from Trending News Portal where a bride from Thailand experienced the worst possible moment that can happen on her big day. Darika Klinkuhlab's disastrous wedding photos became viral.
Darika's makeup turns out to be unsettled, forever ruining her wedding photos. When she was planning for her wedding in Chai Nat, Thailand, a bridal shop opened near her home.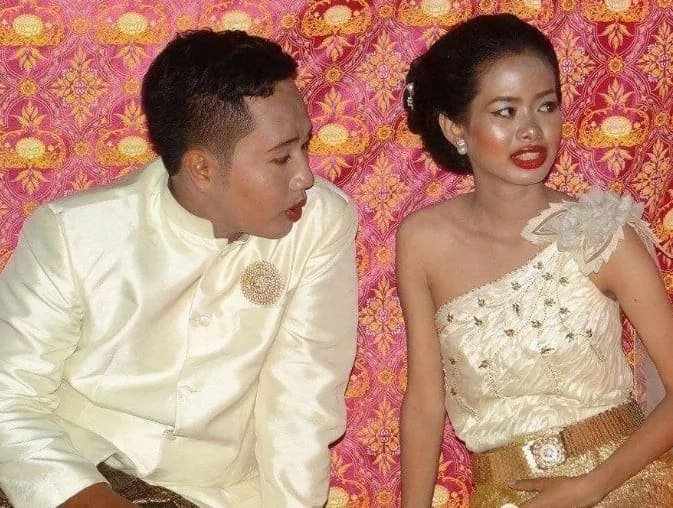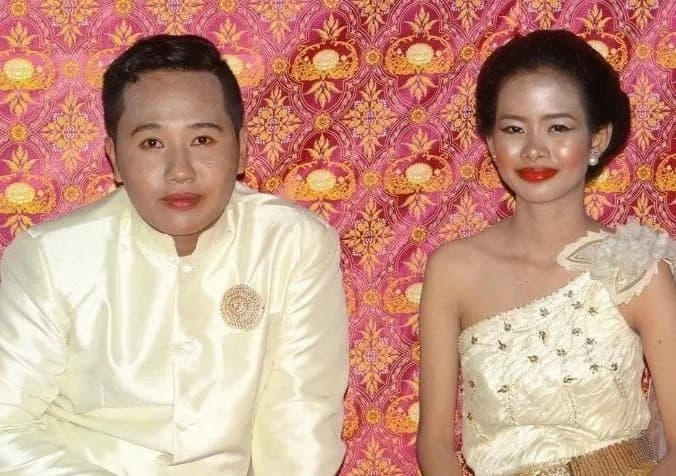 Seeing that the shop offers bridal packages, the future bride decided to avail one of their services. Despite having no idea about the shop's quality in their services, Darika still entrust her wedding day "look" to its staff.
She had to wait for three hours on her wedding day just to get her makeup done. Worst, it was already late to find for a new artist or change her looks when she saw herself in the mirror. She looked like a clown who just stepped out from the circus, and her husband looks like he is attending his own funeral.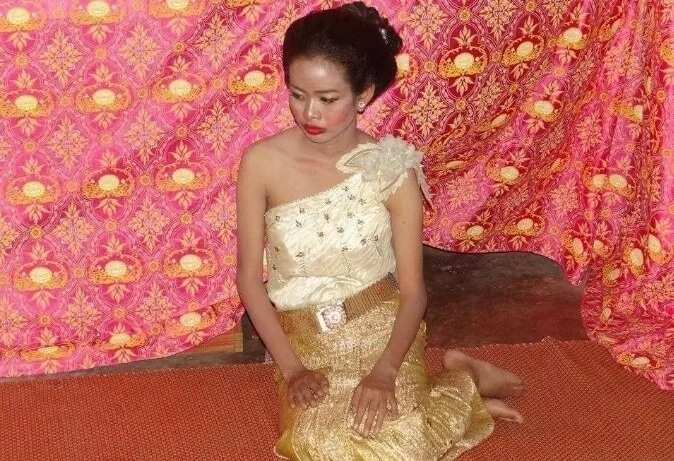 With what happened, her wedding photos were forever ruined. Darika shared their photos on social media to express her frustrations on her wedding. It gained a lot of sympathy from netizens.
A Bangkok-based professional photographer felt bad for the couple and decided to give them a little present to cover their frustrations.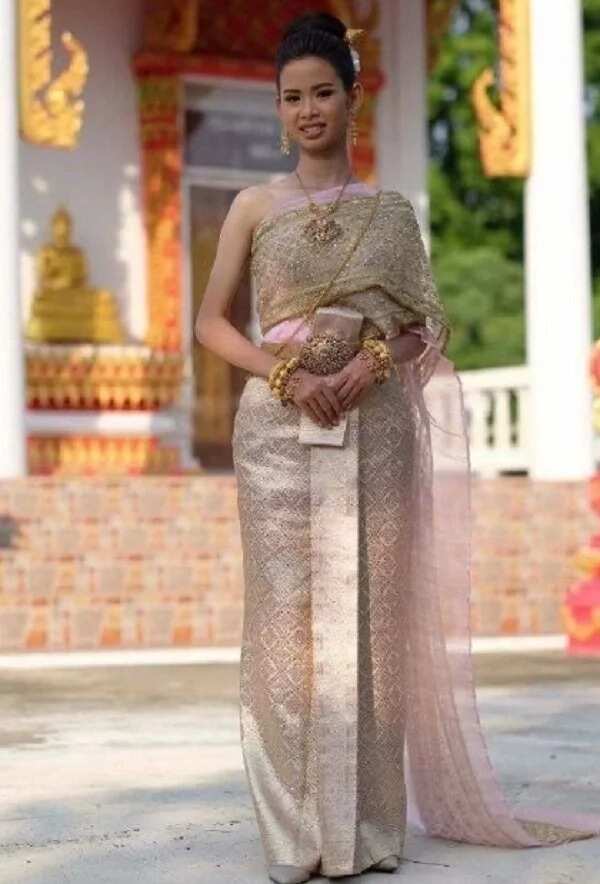 Photographer Park Eun Young saw their photos and decided to surprise the couple with new wedding package. He hired a professional makeup artist, provided wedding costumes and gave them a professional photoshoot- all for free!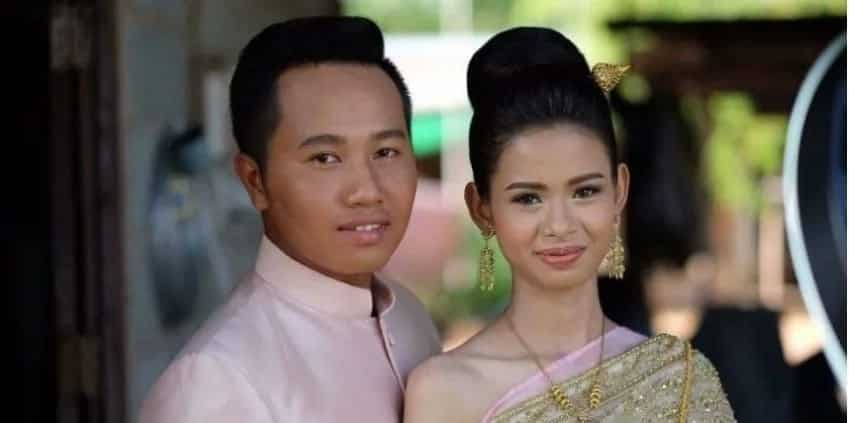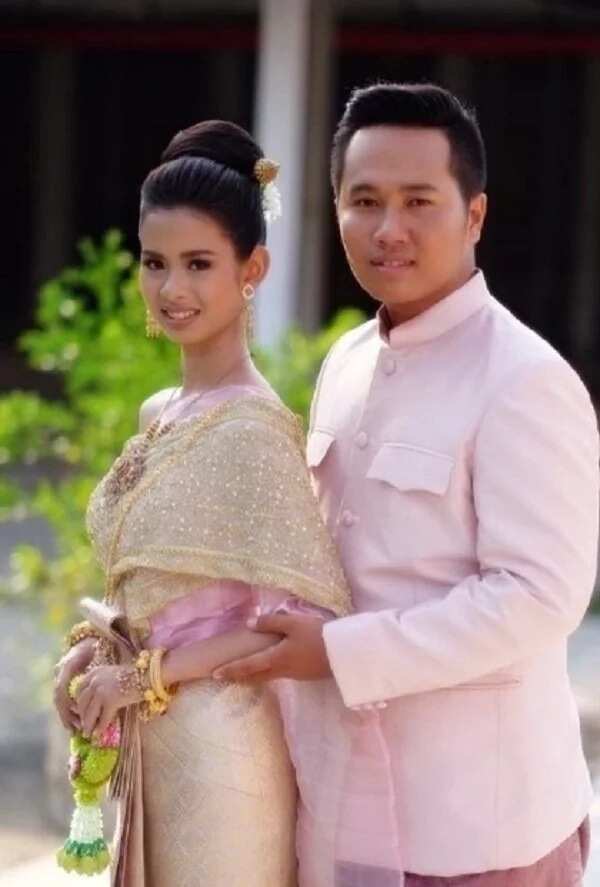 Darika refused to the photographer's offer knowing that Bangkok was too far from her hometown. She was then surprised when Park Eun Young's team went all the way to Chai Nat to give her the wedding photos that she deserved!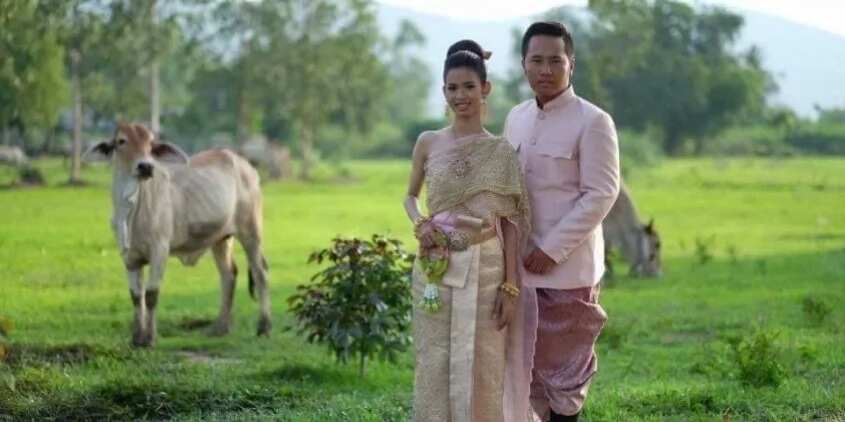 KAMI believes that Darika and her husband deserves a wonderful wedding photos to treasure!
Selfless brother Romeo Pogoy -from KAMI Youtube - he sacrifices his dream for his siblings
Source: KAMI.com.gh