Masuwerte sa naging amo! Inspiring story of a Filipina OFW in Saudi Arabia
- Our letter sender is a married Filipina OFW who works in Saudi Arabia
- Being the eldest she feels responsible for giving her family a better life
- She is very lucky with her previous and current employers
Saudi Arabia is still the leading destination of OFWs from the Philippines.
According to the Philippine Statistics Authority, "About one in every four (23.8%) OFWs worked in this country during the period April to September 2016."
We have learned a lot of stories about mistreated OFW workers and their poor working conditions.
Some were even physically abused and cries for help using social media.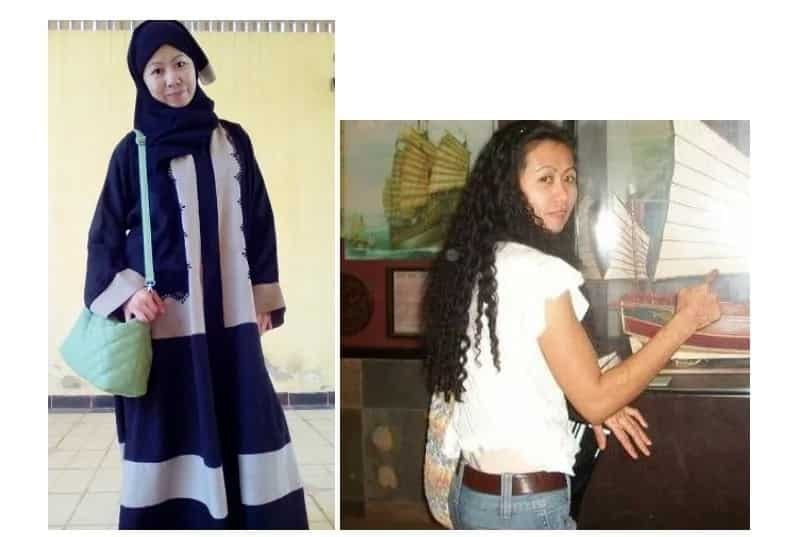 But our letter sender, Shieka Rania, 28 years old, was lucky with her employer.
She is the eldest among six siblings and she somehow feels responsible in giving her family a better life.
They were living a decent life while her parents worked as vegetable vendors, but when her father got involved with another woman, her parents' savings and their small business were gone.
After this family incident, she decided to go abroad. She also mentioned that in spite of what happened, her parents did not separate.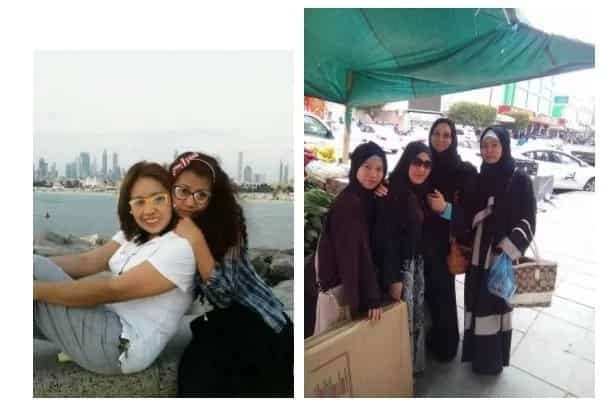 She worked in Dubai from 2004 - 2012 and during her eight-year stay, she went on a vacation once, which is in 2007.
It was in 2015 that she got married but they have no children.
Her husband's earnings were not enough so she went back abroad.
However, the opportunity came from Saudi Arabia, which made Shieka very hesitant because she heard a lot of tragic stories there.
But despite her fear, she took the risk and she was able to find a good employer.
Now, Shieka was able to save money, bought a farm, lot and a coconut business.
Photo of Shieka's parents:
Read her full story here: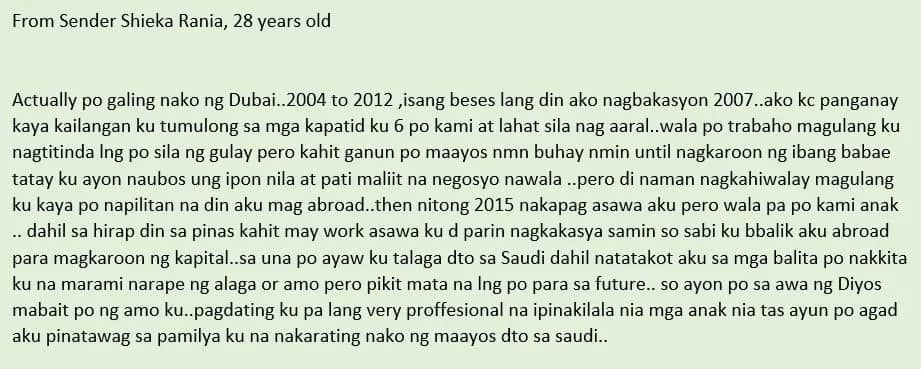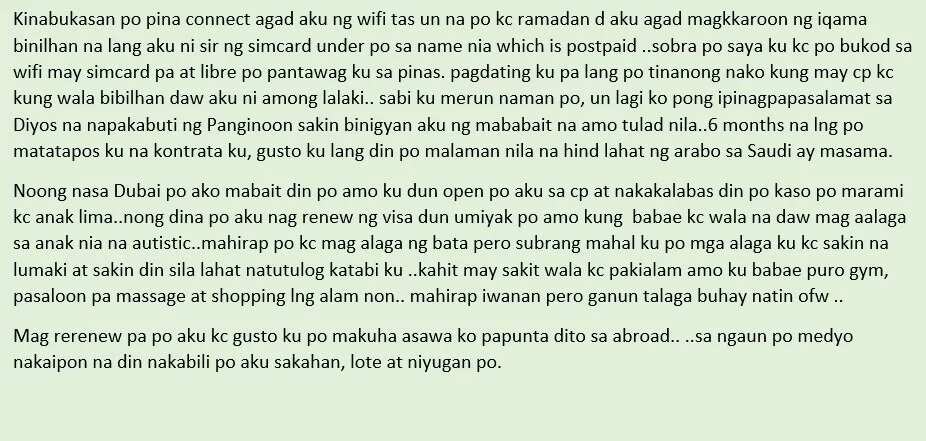 KAMI wants to remind everyone that through perseverance and hard work we can achieve our goals in life just like our letter sender!
Learn about the inspiring story of Bianca Tolentino, a former OFW who started as a dishwasher and now owns her own cafe!
Success story: From belittled OFW to successful restaurateur - on KAMI YouTube Channel
Source: KAMI.com.gh