Fil-Am Sociologist Wins Prestigious Ford Fellowship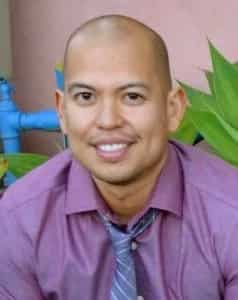 The Ford Foundation Fellowship is one of the most coveted fellowships in the United States, and this time, a Filipino-American professor is one of its recipients.
Dr Anthony Ocampo, an Assistant Professor of Sociology at Cal Poly Pomona (California State Polytechnic University), has been awarded  a one year stipend of $45,000 as support from the foundation to individuals who want to pursue their studies after attaining a PhD or ScD degree. 
He plans to use the grant to finish his second book entitled Out in LA: Race, Masculinity, and Sexuality in an Immigrant City.
Dr Ocampo is a graduate of Stanford University (BA '03, MA '04) and University of California, Los Angeles (MA '06, PhD '11).
He said that the Ford Fellowship is a very prestigious fellowship, as in a lot of places in the country, Ford fellows are "the only one." He said that earning this fellowship was a very meaningful surprise for him, as Anthony has applied for this fellowship numerous times in the past.
Anthony has said as well that with his numerous applications, he has always tried to meet the expectations of the people in the panel, writing about what they might want to hear about. This time however, he wrote his applications with his interests in mind: gay kids who grow up in immigrant families and communities.
The Ford Foundation Fellowship through their programs aim to increase racial and ethnic diversity in universities, as well as their understanding of it. They also aim to maximize the implications of diversity within learning institutions and increase the number of professors who can teach about its benefits and also use it as a resource for enriching the education of students.
Every year, the Ford Foundation awards 60 predoctoral, 36 dissertation, and 20 postdoctoral fellowships to committed educators who use diversity as a resource for their students.
photo from rappler.com
Source: KAMI.com.gh