- Jenine Desiderio's post elicited mixed reactions from the netizens.
- She ranted about an unnamed individual who came uninvited to their Christmas family reunions.
- The actress also said this gate crasher attended both sides of their family's Christmas reunions.
Months after her controversial tweets for her daughter, Jenine Desiderio once again gained public attention with her post about a gate crasher.
Janella Salvador's mom expressed her fury over an unnamed person who allegedly gate crashed Christmas reunions of her family.
In a screenshot posted by Fashin PULIS, KAMI learned that Jenine was not able to come in because of the alleged unexpected guest.
"How dare you gate crash both sides of our family's Christmas reunions. Do you really just do this as in come uninvited? And how could you enjoy knowing i did not come in knowing you were there? (sic)" she wrote on her Facebook account.
She recounted what happened in the parties. "My family's too decent to make you leave but you think you're welcome & accepted? Think again. If you can. #angkapal," she added.
Meanwhile netizens reacted to her post as she was known to had a reputation of washing their dirty laundry in public via social media.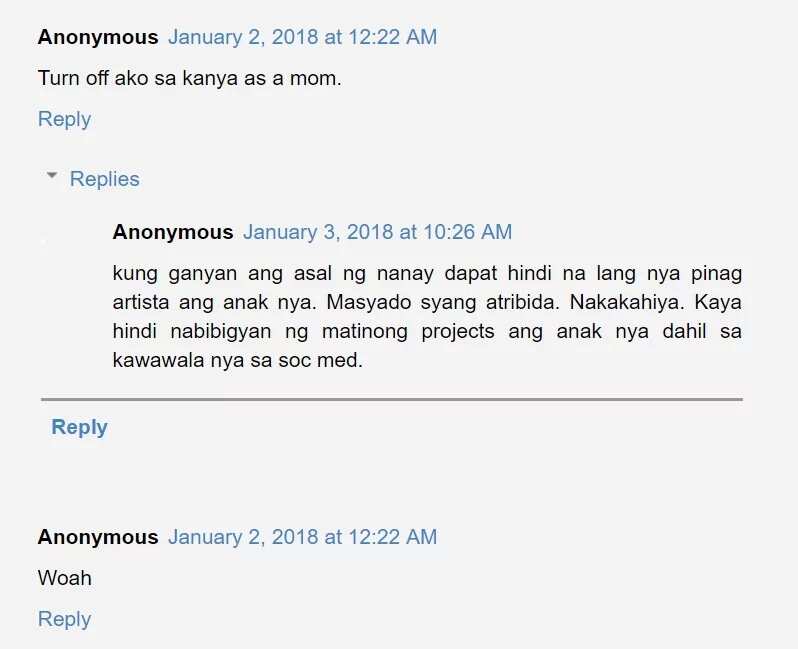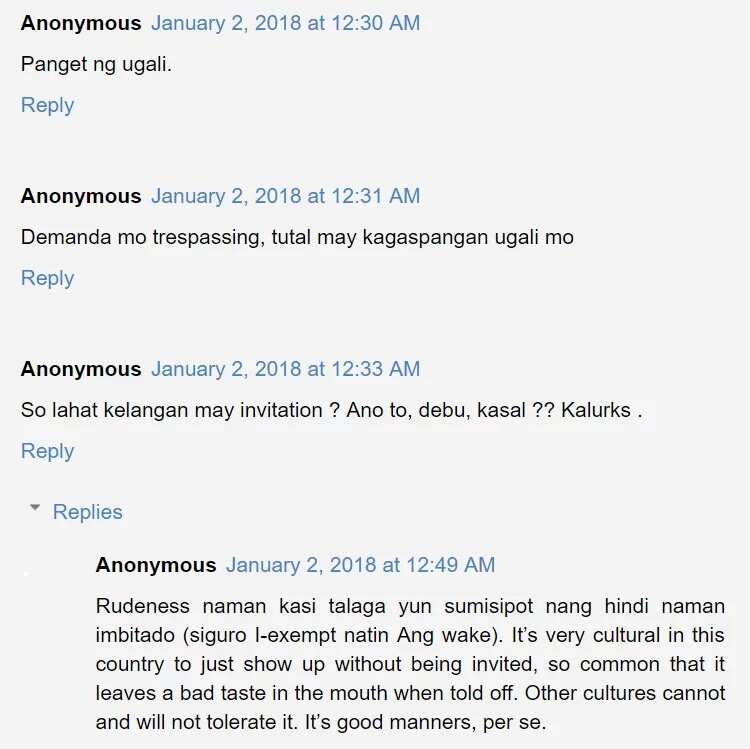 Jenine Desiderio is a Filipina stage singer who played Kim in the West End musical Miss Saigon.
She had taken a swipe at her daughter, Janella Salvador, in a series of tweets few months ago.
Her daughter Janella was reported to move out for the mean time because of their misunderstandings.
Social experiment: Would you hug a homeless man? - on Kami YouTube channel
Are you willing to do an act of kindness to a stranger? Find out more in this video.
Source: Kami.com.ph