Basta para sa anak, lahat titiisin! An OFW mother in Jeddah shares the struggles of being away with your children
- Our letter sender is a mother of two who works in Jeddah, KSA
- She shares her struggles of being away with her children
- She keeps motivated by her dreams for their family and children
A lot of Filipino parents who works abroad sacrifice a lot for their family.
It is not an easy task to be alone and to be away with your loved ones, but their desire to give their family a better future is what keeps them going.
Often times, their hardships are taken for granted.
Our letter sender is Enelyn Reyes Payag, 41 years old, a Filipina OFW who works in Jeddah, Saudi Arabia.
She is a mother of two who wants her children to finish their studies despite their financial status.
Their financial problems and the condition of their house, which needs to be fixed badly, are the factors that made her decide to work abroad.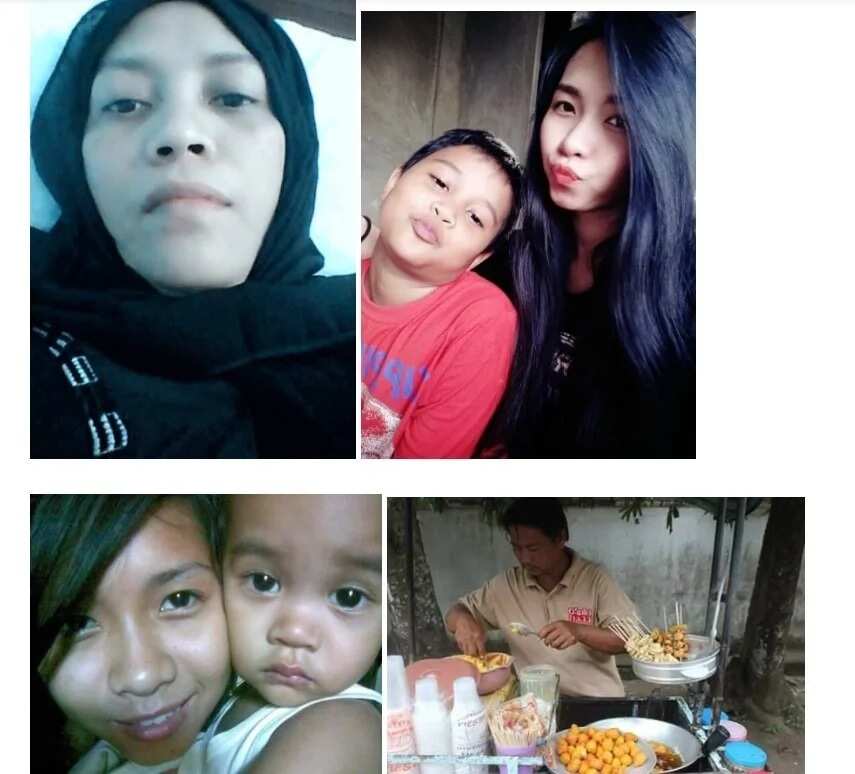 Read her full story here: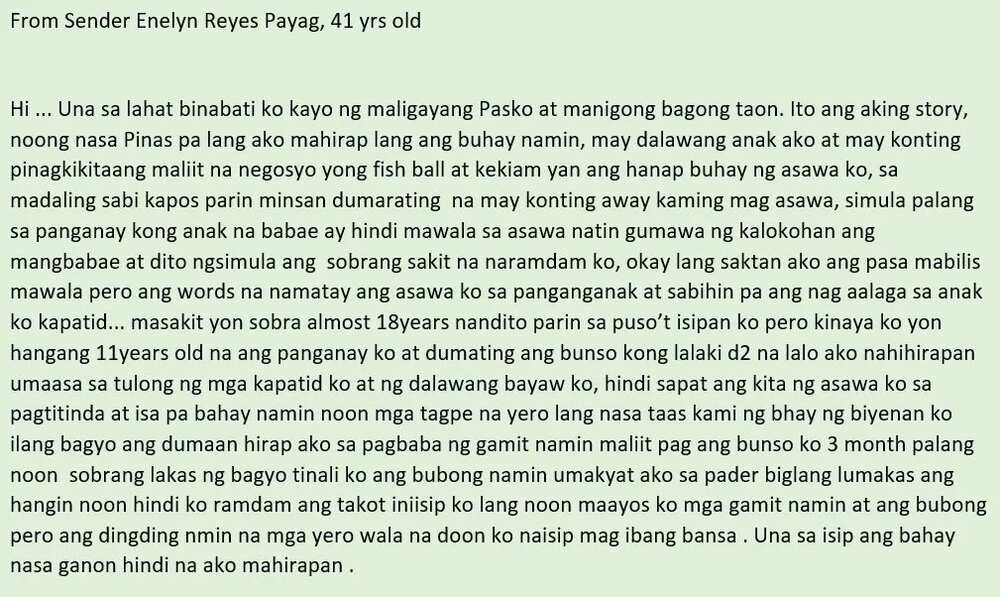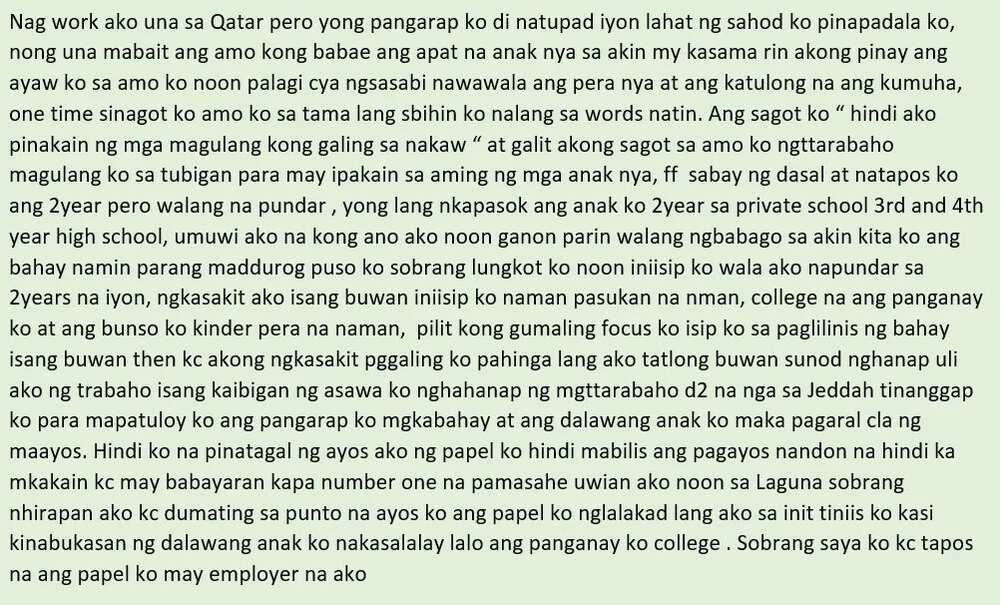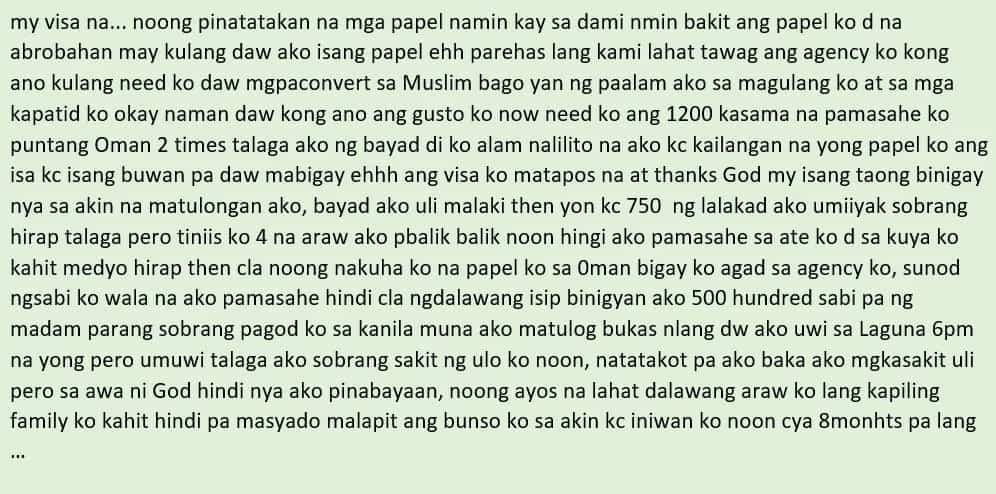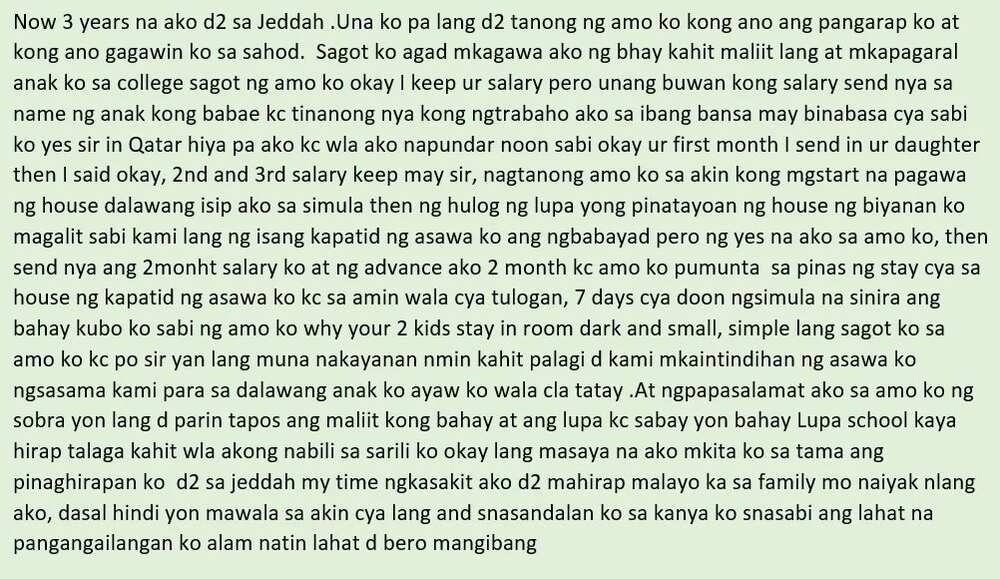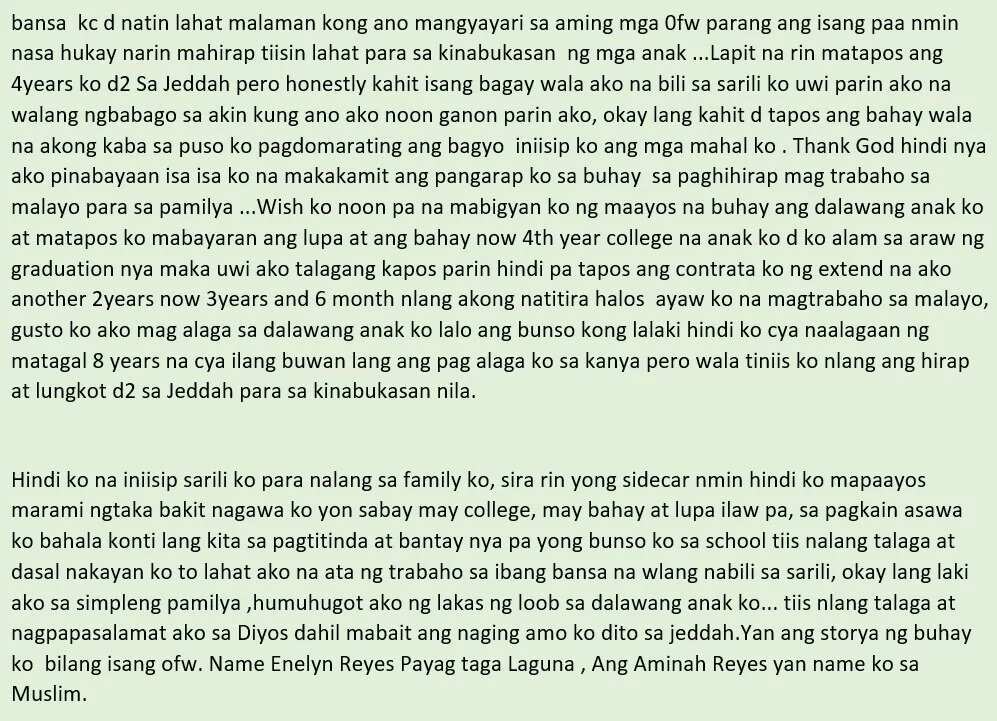 KAMI wants to remind everyone that whatever challenges we may encounter, through the help of God, we will be able to make it through, just like the story of our letter sender!
Try this quick and easy recipe of KFC's delicious gravy!
KFC Chicken Hotshots and Gravy - on KAMI YouTube Channel
Source: KAMI.com.gh