Is Enrique Gil using Liza Soberano to meet foreign celebrities?
- Liza Soberano has just been declared the world's most beautiful face for 2017
- Over the years, the Fil-Am actress has caught the attention of foreign artists including Charlie Puth
- Liza revealed that Enrique Gil once told her to message Charlie Puth so they can meet other celebrities too
Pinay pride Liza Soberano is really poised to take over the world. Imagine being hailed as the "most beautiful face" in all of the world!
On December 29, Liza topped the annual list of 100 Most Beautiful Faces by The Independent Critics, a diverse group of individuals headed by British critic TC Candler.
It's an impressive feat considering the list also includes international celebrities Emma Watson, Margot Robbie, Natalie Portman, and Emilia Clarke.
But Liza has been slowly making her mark in the world of foreign celebrities over the years.
Remember when Charlie Puth tweeted at Liza to ask her if she's coming to his concert in Manila back in August 2016?
Well, on the December 29 episode of morning show "Magandang Buhay", Liza revealed that his onscreen partner Enrique Gil told her to respond to Charlie Puth so they can meet other famous artists!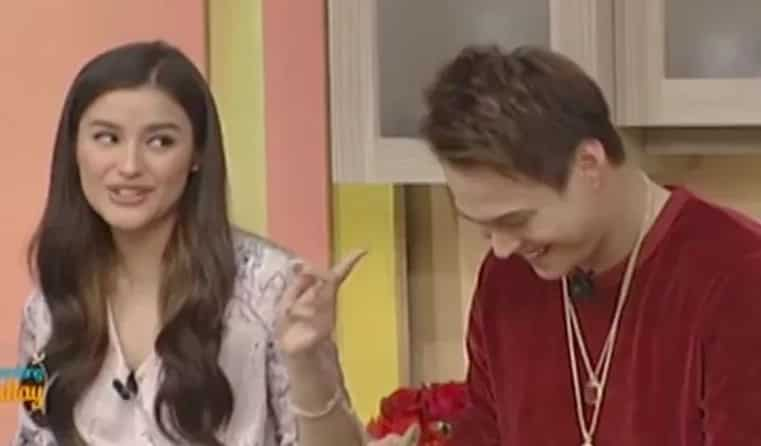 "Sabi niya, i-message mo si Charlie Puth sabihin mo kung pwedeng makilala natin si Wiz Khalifa," revealed Liza.
Liza and Enrique were both guests on the show.
Liza even jokingly pointed at Enrique and said "User!"
It was all fun and teasing though between the two, and Enrique said he was just joking when he told Liza that.
Host Melai Cantiveros asked Enrique if he doesn't get jealous about all the international attention that Liza is getting from male celebrities.
Enrique responded: "I trust her naman. Tsaka alam ko naman kung sinong love niya e!"
Liza and Enrique are onscreen love team and has achieved box-office success together, both on film and TV.
In June 2017, PEP reported that Liza and Enrique admitted to being in a "relationship with no labels."
PEP added that Enrique even said he's "super in love" with Liza and said he sees himself settling down with her in the future.
In the same report, Liza answered "yes, I do" when asked if she loves Enrique.
Liza had never had a boyfriend since birth but said she makes sure to make Enrique feel special and different from everybody else in her life.
KAMI wishes Liza and Enrique all the best in their "no labels" relationship.
The holiday season is finally here and only a few days left before we bid farewell to 2017.. Which of these holiday superstitions can you relate to?
Filipino Christmas and New Year Superstitions - on KAMI YouTube Channel
Source: KAMI.com.gh