Female driver parks car on sidewalk, earns ire of netizens
- An unknown female driver was caught parking her car over the sidewalk
- It caused quite a stir on social media
- Netizens lambasted her for her wrongful conduct
An unknown female driver experienced some serious bashing after a photo of her illegally parked vehicle circulated online.
It wasn't actually parked on a "No Parking" zone.
Where she parked was rather unusual - the sidewalk.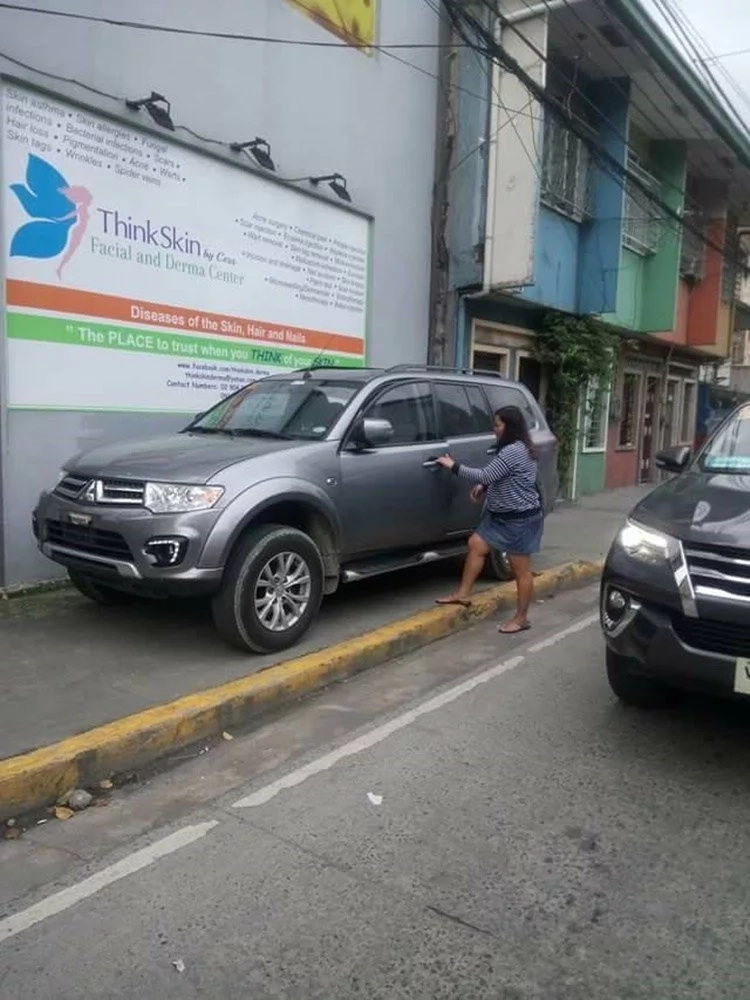 While parking space may be a bit hard to find in Manila, it does not warrant motorists to park anywhere they desire.
Sidewalks are meant for people to tread, safe from vehicles passing on the road.
This lady driver however, deemed it convenient for her to make the sidewalk her official parking space.
Of course, such behavior does not escape netizens.
They were quick to judge and give her comments that she wouldn't want to hear.
Philnews.ph went out of its way to compile them.
Here are some of those harsh comments.



This teaches a lot of people an invaluable lesson in life: Don't park over the sidewalk.
The story was taken by philnews.ph from Dash Cam Diaries page on Facebook.
Would you steal money from a blind man? on Kami YouTube channel This video will show the propensity of people to take undue advantage of the weakness of others.
Source: KAMI.com.gh