Sila daw ang na-agrabyado! Cherish Sharmaine Interior denies punching or slapping the elderly taxi driver
- A road rage between a female driver and an elderly taxi driver went viral
- The female driver was seen reaching into the taxi driver's side window
- She denies hurting taxi driver
A road rage between Cherish Sharmaine Interior and Virgilio Doctor went viral a few days ago.
Netizens were shocked and enraged by Interior's lack of respect for Doctor.
According to Doctor, Interior hit him in the face "with her closed fist."
However, Interior denied physically hurting Doctor and that she reacted "like any other person" would.
According to a report from GMA, Interior said that she and her partner were on their way to a Christmas party and their children was inside the car when the incident happened.
She also said that Doctor was driving recklessly, tailgated their car, and as a result, bumped on their vehicle with his taxicab.
According to her, Doctor tried to escape and the taxicab hit her knee.
She also accused him of hitting her partner with the taxicab's door and called them "baliw."
On December 19, 52-year-old Virgilio Murillo Doctor, filed formal complaints against Interior in the Quezon City Prosecutor's Office.
Doctor has filed charges of physical injury, unjust vexation, and malicious mischief against Interior.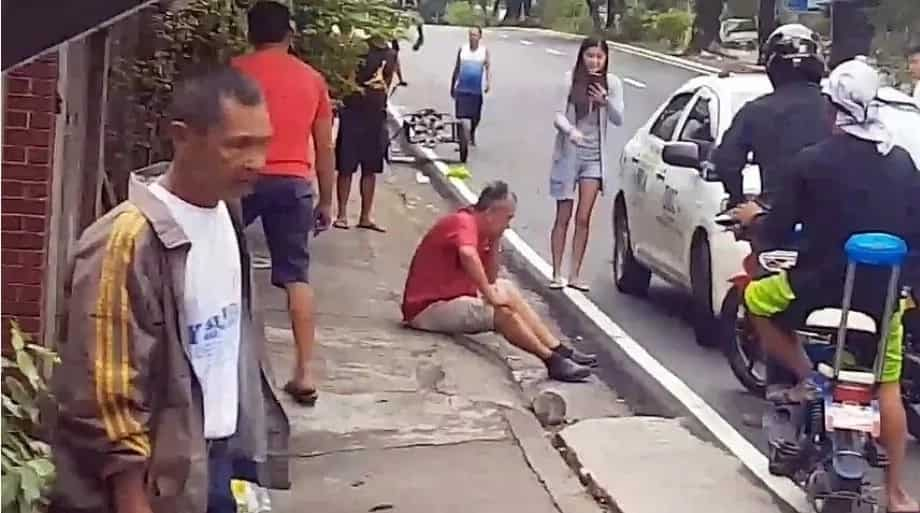 The holiday season is finally here and only a few days left before we bid farewell to 2017.. Which of this holiday superstitions can you relate to?
Filipino Christmas and New Year Superstitions - on KAMI YouTube Channel
Source: KAMI.com.gh