President Duterte cries as he comforts the kin of Davao Mall fire victims
- President Rodrigo Duterte visited the relatives of the victims of a mall fire in Davao City.
- Pres. Digong cries in sympathy to the families of the Davao Mall fire.
- There is a zero chance of survival for the dozens trapped in the mall.
KAMI learned from Rappler that Pres. Duterte visited and comforted the families of Davao mall fire victims inside a restaurant where they were gathered.
Pres. Digong went to the place along with Davao Archbishop Romulo Valles.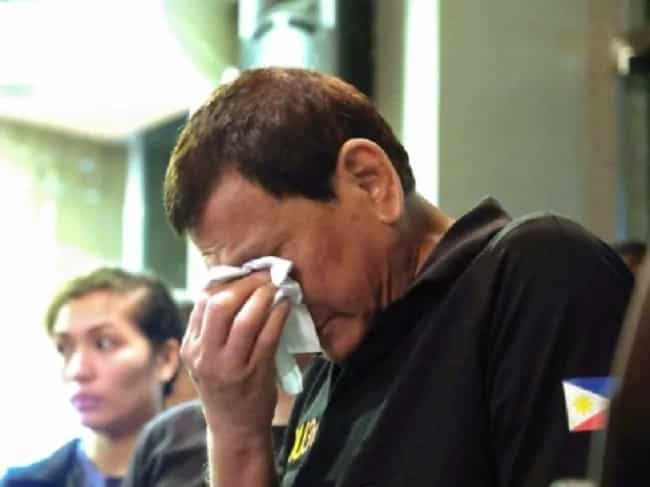 (photo grabbed from Rappler)
President Duterte weeps and could not hide his emotions as he announces that there is a zero possibility of survival for those who are trapped inside the NCCC Mall.
District Police Officer Ralph Canoy told Agence France- Presse that the mall is still on fire before dawn on Sunday morning.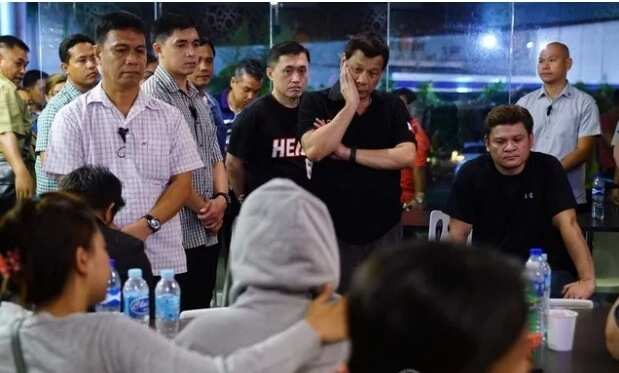 "The fire started on the 3rd floor, which houses products like fabrics, wooden furniture and plastic ware, so the fire quickly spread and it's taking a long time to put out," he said.
He said investigators believed most of the victims are from the call center inside the mall which operated 24 hours a day.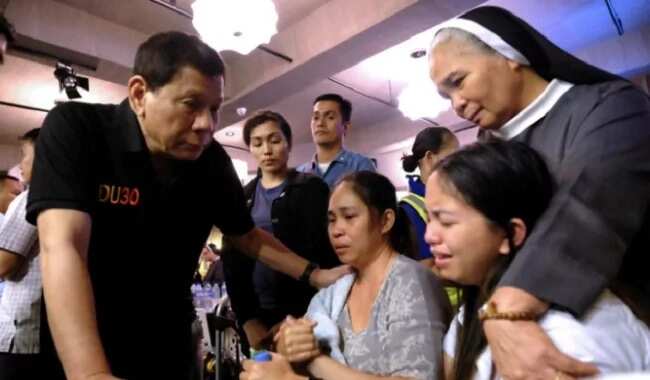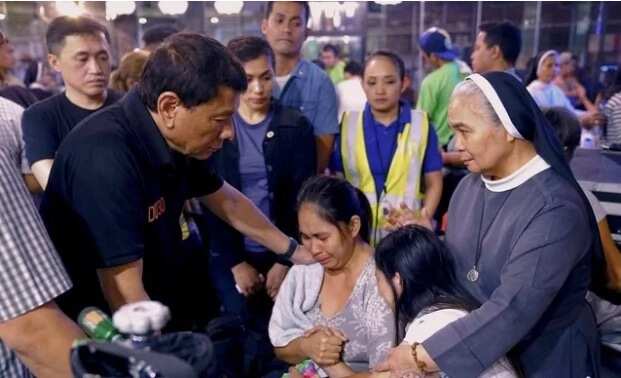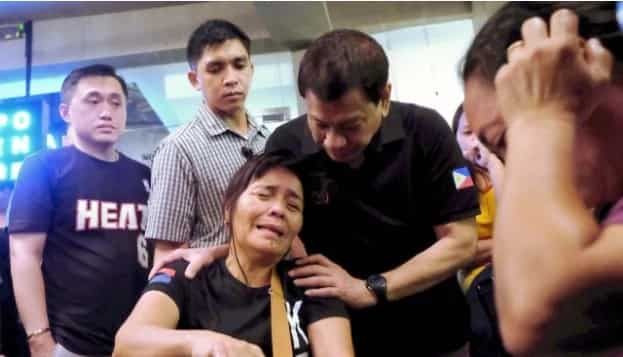 "The mall is an enclosed space with no ventilation. When our firemen tried to enter they were pushed back by smoke and fire," Davao fire marshal Honeyfritz Alagano said
The incident happened Saturday morning around 9:35 am, December 23.
Source: KAMI.com.gh