Kakayanin lahat para sa mga anak! OFW shares her woes of having an irresponsible husband
- A woman decided to be an Overseas Filipino Worker to give her kids a bright future.
- She sent money regularly hoping to that her kids will live a comfortable life.
- Find out what made her even work harder despite knowing the truth that all her money was used by her husband to buy drinks and to gamble.
A Facebook user under the name AnnDenz Royomina shared her experience as a mother who chose to work abroad despite all her longings to be with her family hoping to give her kids a better future.
She recounted how hard their life was. It even reached a point where she saw her children starve.
This made her decide to work abroad. Though she encountered many hardships and trials, she kept on thinking about her family who served as her inspiration.
She sent money regularly expecting that all her children's needs are met. Until she had to come home because her contract had end. Her excitement was eventually replaced with feeling of resentment when she found out their house barely had anything but an old electric fan which according to her was the same fan they used even before she left.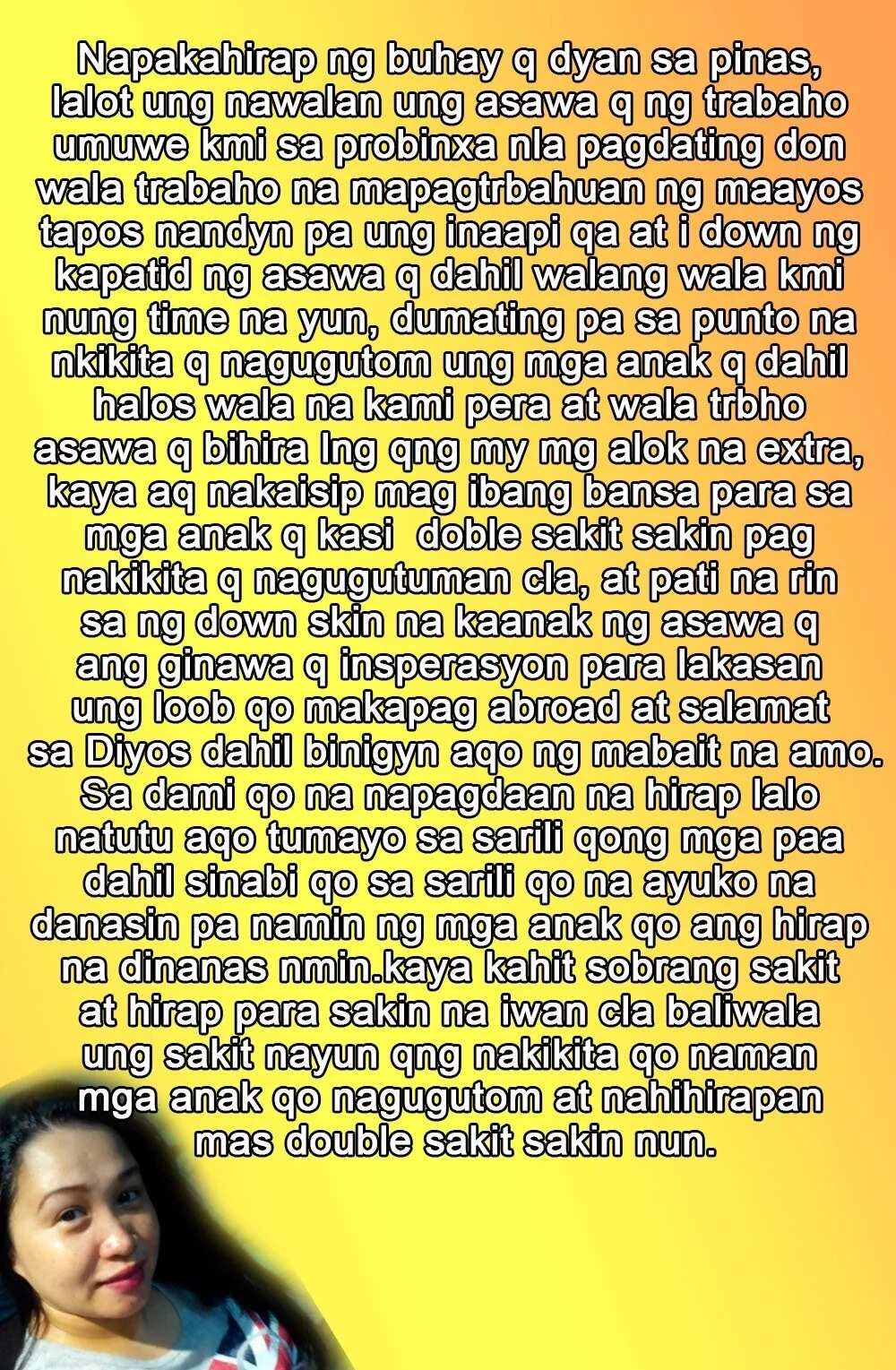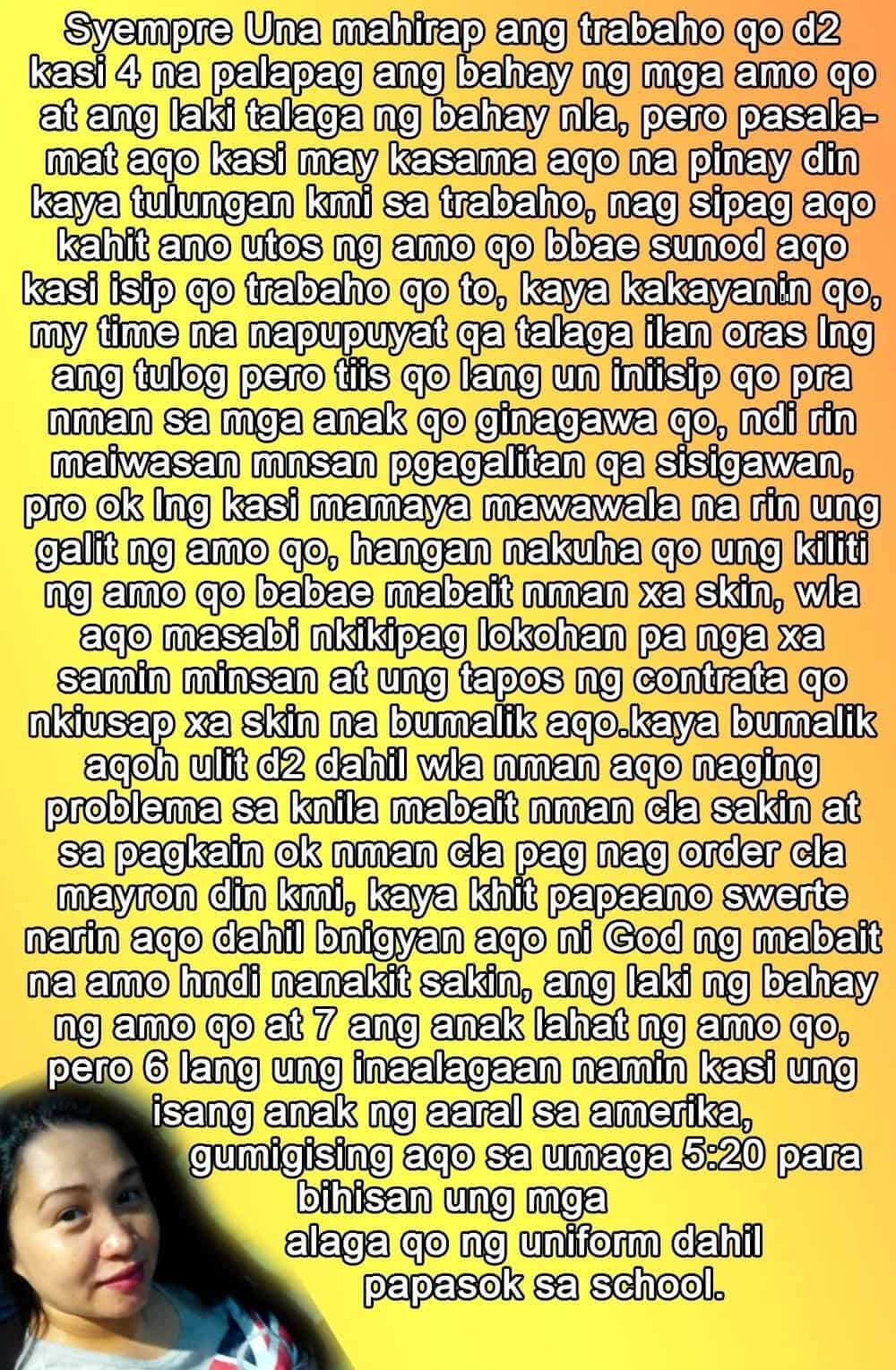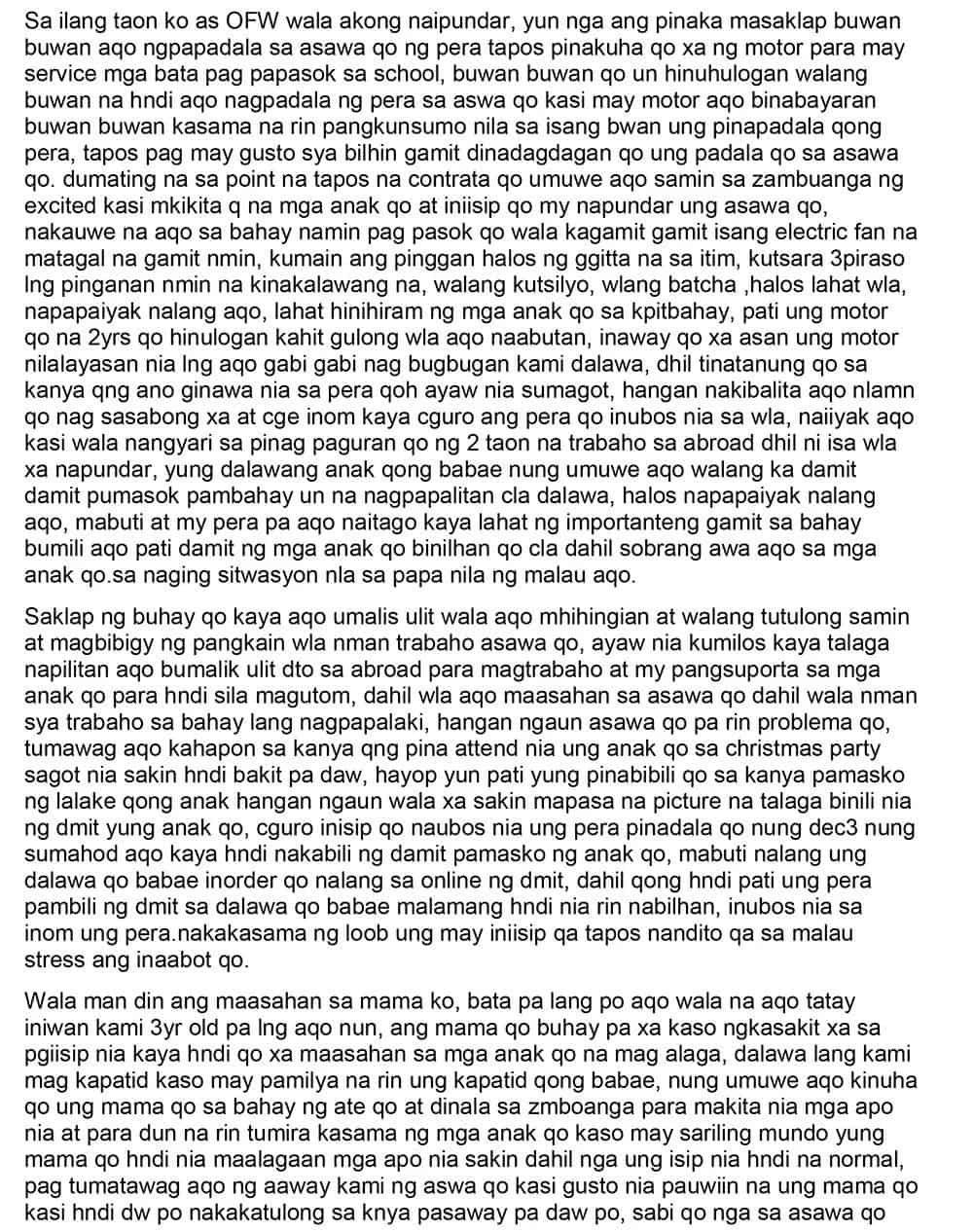 Royomina is just one of the thousands of Filipinos who struggle just to make the ends meet.
Indeed OFWs deserve respect for they have to bear the pain of taking care other people's children no matter how well they love to take care of their own.
Are you willing to do an act of kindness to a stranger? Find out more in this video.
Social experiment: Would you hug a homeless man? - on Kami YouTube channel
Source: KAMI.com.gh