Nikka Garcia speaks out about motherhood
- The year 2017 was not easy for Nikka Garcia
- She suffered miscarriage with their supposed third baby
- After several months from her miscarriage, she was blessed with another baby
Nikka Martinez Garcia revealed that 2017 was not the best year ever for her.
However, the wife of Patrick Garcia doesn't really know how to get up and stay in the quagmire.
She always manages to get up.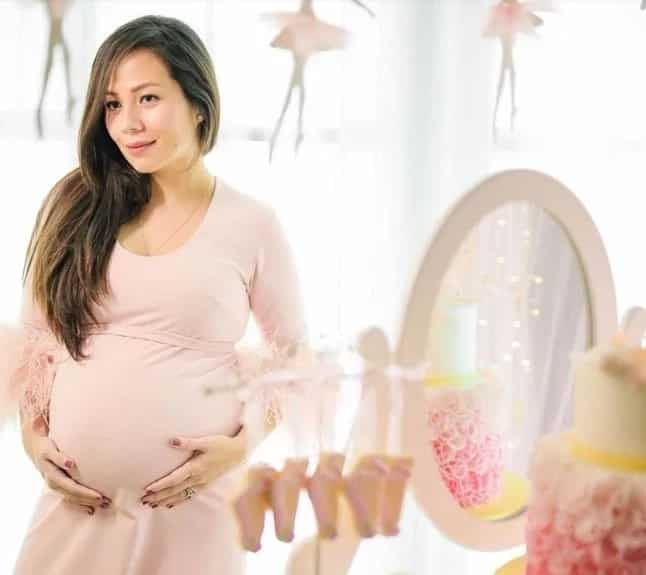 During her 3rd-month pregnancy of their 3rd baby, she suffered from a miscarriage.
So it was among the lowest points of her life.
Thereafter, during the second-half of the year, the tables were turned.
Nikka was pregnant again!
"I was surprised because I did not expect. Actually, after my miscarriage, parang I said, 'I'll focus on my health and being a mom to my two girls," said Nikka.
"But God had other plans at biglang nagkaroon agad!
"So I consider it such a blessing," continued the actress.
In the PEP report, Nikka is now on her 39th week of pregnancy.
She advised women who experienced miscarriage to be more careful and that she'll never trade motherhood for anything.
"The good always outweighs the challenges."
Nikka Garcia is the wife of actor Patrick Garcia, who also happens to be the ex of Jennylyn Garcia.
She already has two children with Patrick.
Nikka does not involve herslef with showbiz, and perhaps, may never will be.
Who is the woman beside Maja Salvador? on Kami YouTube channel This video shows where the amazing Maja Salvador got her great looks and bod!
Source: KAMI.com.gh