Viral Jollibee OFW Christmas commercial shot in Dubai
- Jollibee's commercial "Pamasko" is about the hardworking Filipino workers all over the world
- It was posted online on December 15 and went viral
- It was inspired by true events and shot in Dubai
Jollibee did it again. The fastfood chain has been known for releasing tearjerking commercials based on true stories.
Last Friday, Jollibee released what they call their "Christmas Gift for all our hardworking OFWs and their families."
And just like its other releases, Pinoy netizens couldn't help but relate to the incredible story featured.
This time, the story is about an OFW couple working in Dubai. They serve one family as a housemaid and a chauffeur.
Their son is growing up in the Philippines away from them. Each year, they work hard or even sell their personal possessions so they could send a balikbayan box to their son every Christmas. A scenario that millions of OFWs know too well.
However, one day, they receive a text from their now-teenage son, whose only Christmas wish is for his parents to be home this year.
The heartwarming video really tugs at the heart, especially for the thousands of OFW families whose only wish is to be together on Christmas.
The video also added videos of tearful real reunions at the airport.
Watch the whole video here:
The viral video has already gotten more than 2 million views on YouTube and has gotten tearful comments from OFWs from all over the world.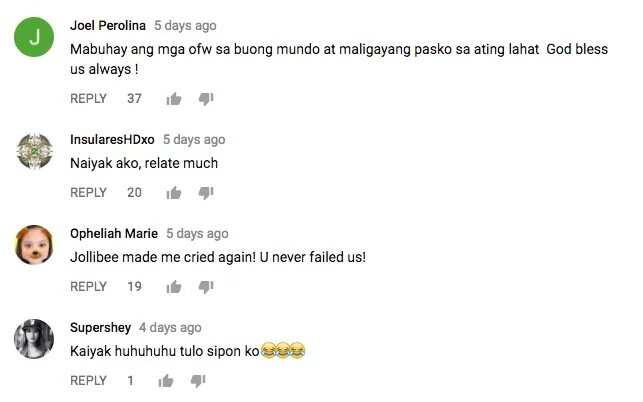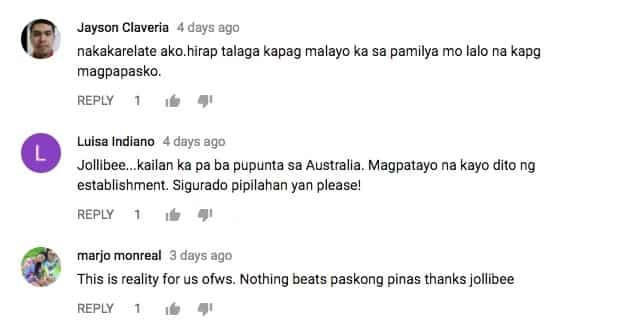 Source: KAMI.com.gh