Eh kasi, 'Kilay is life'! Moms that have their makeup done before giving birth
- Makeup boosts confidence of every woman
- They want to look at their best whether they're going to work or even going to the gym
- But the new trend is getting their makeup done before childbirth
KAMI learned this from Smart Parenting. Maybe all of us knows someone who did this or maybe you yourself wants to try it. Who wouldn't want to be more beautiful in the first picture with their newborn baby? Some celebrities can be seen on their full makeup while giving birth.
Among celebrities, one of those who noticeably looked fresh out of a salon in her first photo with her new baby is Regine Angeles. Who gave birth on October 2 to her first child, Viktor Alesso. On Instagram, she posted a snap of their little family and thanked a beauty salon in Greenbelt, Makati, for her perfectly done eyebrows. "When #kilayislife habang nagla-labor," she added.
Just this month, actress Valerie 'Bangs' Garcia was also seen glowing just hours after giving birth to daughter Amelia. Netizens commented on her photo that her eyebrows looked perfect and used the hashtag #KilayisLife.
You might say that they're celebrities and it's not surprising to see them glowing. Maybe, but here are other moms- "regular" moms who are also stunning in glowing in their labor!
Pam Joaquin, 33, who works as a brand manager, says she gained some weight during pregnancy, so it was important for her to feel pretty. One week before giving birth, she had a haircut at her favorite salon and a Brazilian wax session at a professional hair waxing lounge. She also did her makeup right before going to the hospital. However, after 14 hours in labor, she "had no trace of makeup after giving birth."
"But I would still prep the same way for the next baby!" she says.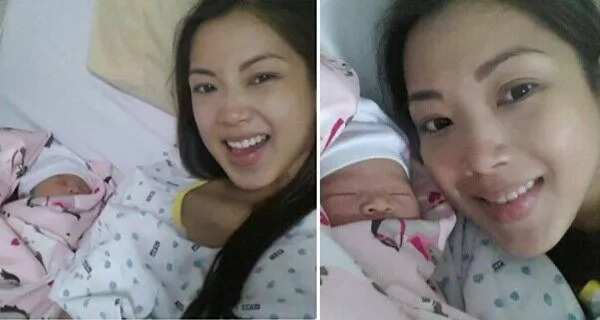 For Claire Moran Jacob, who gave birth to her second child recently, it was important to look decent in her first mother-and-child photo. She prepared well for it and underwent a procedure to get eyelash extensions.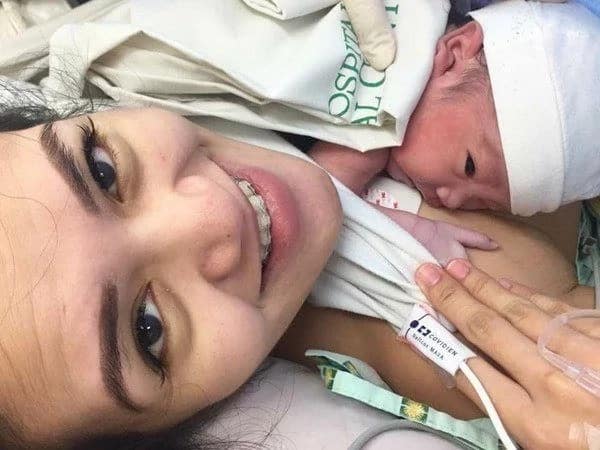 When you're used to keeping your hands busy, and you suddenly find yourself with a lot of time to spare, what do you do? You do your own makeup, which is what Mei Brantzeg, 34, did to kill time when she spent 12 hours in the labor room.
She said, "I'm a marketing professional, but I'm also a certified makeup artist. I knew I had to do makeup artistry on myself during labor. Doing my own makeup soothes and calms me — just like painting on a canvass. I also didn't want to look ugly during child-birth!"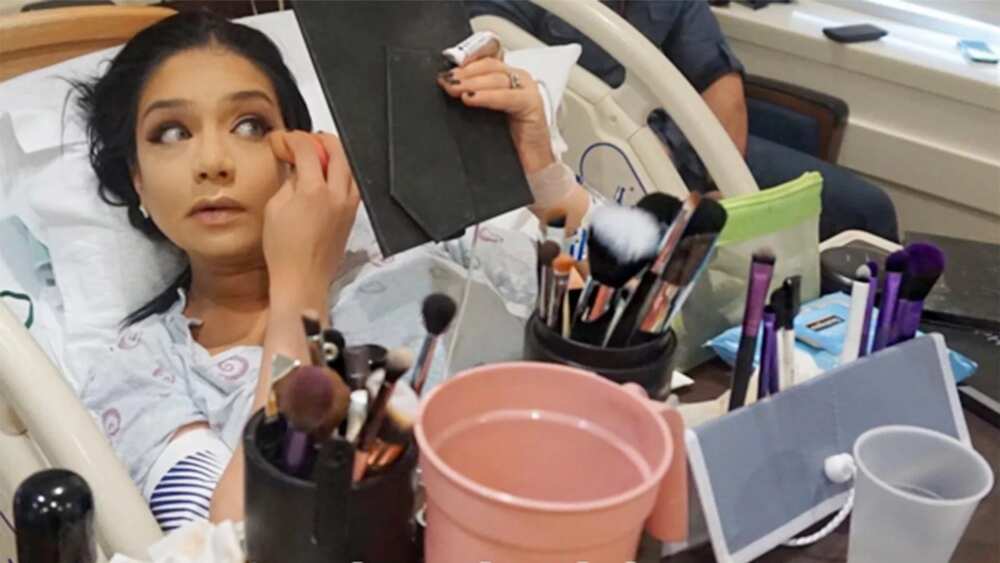 KAMI wants to remind you that women are all beautiful with or without makeup!
Source: KAMI.com.gh