Isabelle Duterte's pre-debut shoot is one costly undertaking
- The total cost of Isabelle Duterte's pre-debut shoot is staggering
- The red Swarovski dress alone costs more than P600K
- The average annual income of a Vice Mayor is P876,000 a year
The cost of Isabelle Duterte's pre-debut shoot is enough to make people say, "Hindi ko kaya yan!"
Indeed, according to a report in Inquirer and to a Facebook post by Miguel Syjuco, the total cost of the presidential granddaughter's pre-debut shoot could run between P800,000 to P1 Million.
The estimates given by Syjuco were based on public information.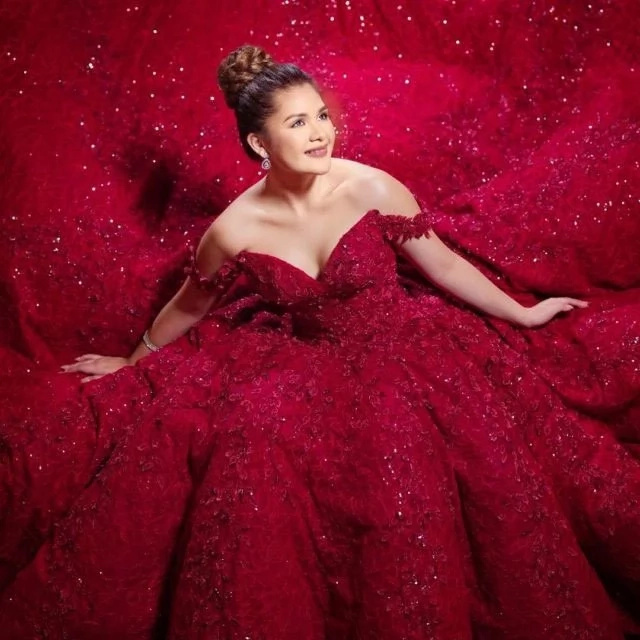 A breakdown of the total shoot is quite offensive to the average wage earner.
According to the data laid down by Syjuco in his post, Isabelle wore three dresses made by famous designers.
She had a Rica Rico dress, cost of which was not disclosed.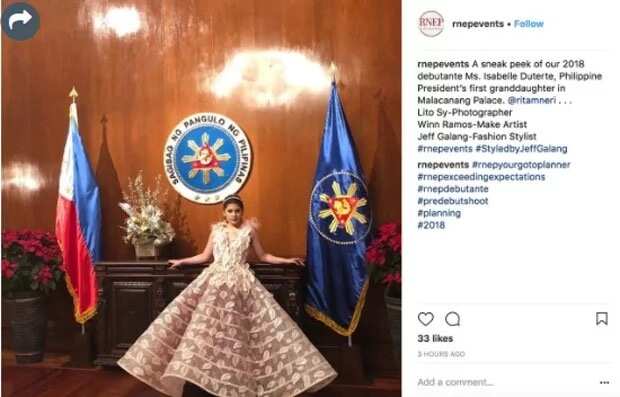 She had a Rosenthal Tee ball gown, whose RTW gowns run between P25,000 to P200,000.
The cost of the cape emerald-green tube gown was also not disclosed.
She also ordered the red Swarovski dress from Dubai.
Among the gowns, the red one was the creme de la creme.
The base price of Garimon Roferos gowns is at 30,000 dirhams (P411,810). However, since the gown of Isabelle had Swarovski crystals, and with that huge train, it cost between 45,000 to 50,000 dirhams (P617,715 to P686,350).
Her photographer, along with her makeup artist, were all highly priced too.
Stylish Jeff Galang charges about P25,000 for one day styling.
Photographer Lito Sy charges between P150,000 to P250,000 for events like that of a wedding.
So for services, a rough ball-park figure is at P175,000.
On the overall, a tally of the cost for her dresses and the services will be between P800,000 to P1.1 million.
Syjuco pointed out that the salary of a vice mayor of highly urbanized cities in the Philippines is around P876,000 a year.
Isabelle Duterte is the granddaughter of Pres. Rodrigo Duterte.
She is the daughter of Vice Mayor Paolo Duterte.
She is now a talent of Annabelle Rama.
Who is the woman beside Maja Salvador? on Kami YouTube channel This video shows where the amazing Maja Salvador got her great looks and bod!
Source: KAMI.com.gh