Employer of Pinay driver who allegedly slapped an elderly taxi driver opens up about the incident
- A female motorist named Cherish Interior is being accused of physically and verbally attacking a 52-year-old taxi driver
- Her employer released a statement regarding the road rage incident
- The taxi driver has also filed charges against Interior
The employer of Cherish Interior, a female driver who is being accused of slapping an elderly taxi driver, released a statement about the road rage incident.
KAMI learned from ABS-CBN News and Philippine Daily Inquirer that the 31-year-old Cherish works for VXI Global Holdings B.V., a Business Process Outsourcing company.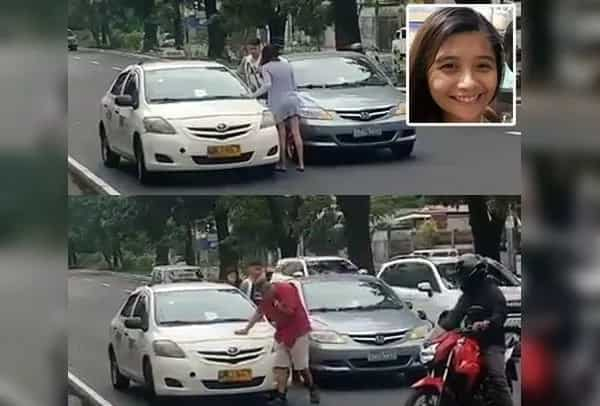 Interior's employer said that the company would leave the investigation of the case to the proper authorities since she was not at work during the incident.
"VXI Global Holdings B.V. is aware of the recent altercation involving a VXI employee and a taxi driver after photos, videos, and other postings about the incident circulated on social media.
"The incident occurred when the employee was on personal time and was not doing any work for VXI.
"We leave it to the appropriate authorities to handle the case.
"While VXI is not in any way connected with the incident, VXI does not condone misconduct and any inappropriate behavior by any of its employees," the employer stated.
The road rage incident took place in Quezon City on Sunday.
Interior allegedly slapped 52-year-old taxi driver Virgilio Doctor and cursed at him for overtaking her vehicle on the road.
Doctor has filed unjust vexation, slight physical injuries, and malicious mischief charges against Interior at the Quezon City Prosecutor's Office.
KAMI is hoping that the case would be settled once and for all!
KAMI social experiement: Taxi vs Uber – on KAMI YouTube channel! This is a common experience for many Pinoy commuters today!
Source: KAMI.com.gh