Meet PO3 Minerva Ramos, the only female police officer from Davao to undergo SWAT training!
- A policewoman from Davao named Minerva Ramos is the only female police officer to undergo SWAT training
- The brave Pinay became viral online after taking her own photos
- A gorgeous Pinay serving our country is definitely capturing people's hearts
A one and only female reportedly signed up for SWAT training in Davao City, and she is definitely more than a pretty face!
Her name is PO3 Minerva Ramos who is now currently serving our country as a policewoman.
KAMI gathered that the gorgeous Pinay is proudly wearing her uniform that represents working for the Philippine National Police (PNP).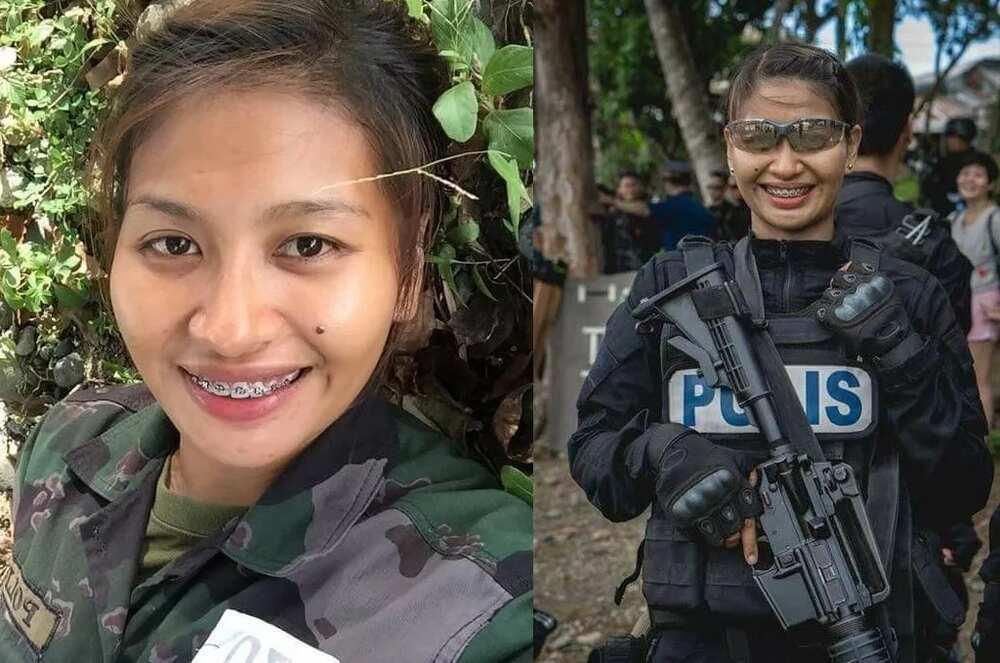 PO3 Minerva Ramos can be seen as an Instagram model at first glance, but she is definitely a role model for many young girls.
According to Trending News Portal, PO3 Ramos is currently working in PRO 11 located in Davao City.
She then became viral after being the sole Pinay who signed up for the arduous Special Weapons and Tactics (SWAT).
As reported in a recent published article in Definitely Filipino, the brave Pinay signed up for the training as part of PNP S.W.A.T. CL-39-2017 "Alakdan."
Anyone who wishes to enter in SWAT should be ready physically, mentally, and emotionally. There are various demanding physical training, and a lot of mental draining types of training. Not all police officers are ready for such training, but for PO3 Ramos, she definitely proved to us that she is ready more than anything.
It is given that police officers who aims to join the elites in SWAT have to undergo difficult trainings before being admitted including "Introduction to Crisis Management," Close Quarter Maneuver," "Funamentals of Marksmanship," "Mission Planning," "Field Excercise," as per Danified and more.
KAMI wishes Minerva Ramos success in her career!
Young Filipino critized for his appearance proves he is more that what he looks - on KAMI Youtube Channel.
People are often being judged by appearance and being underestimated for it. For this reason, KAMI wants to share yet another inspiring story of a young Filipino who proved criticizers wrong!
Source: KAMI.com.gh