Duterte, Trump appear on popular US cartoon 'The Simpsons'
- US President Donald Trump had a bit of trouble figuring out the ASEAN handshake earlier in November 2017
- Trump was confused on how to cross his arms and failed to hold hands with President Rodrigo Duterte
- The awkward moment made an appearance in the latest episode of "The Simpsons"
President Rodrigo Duterte made a surprise appearance in a short video released by "The Simpsons" on Twitter on December 15.
The episode tells a scenario where US President Donald Trump lures special counsel Robert Mueller to Trump Tower for an illicit negotiation.
In the scene where Trump is first revealed, viewers may be surprised to see a framed photo of Trump and Duterte in the middle of the ASEAN handshake.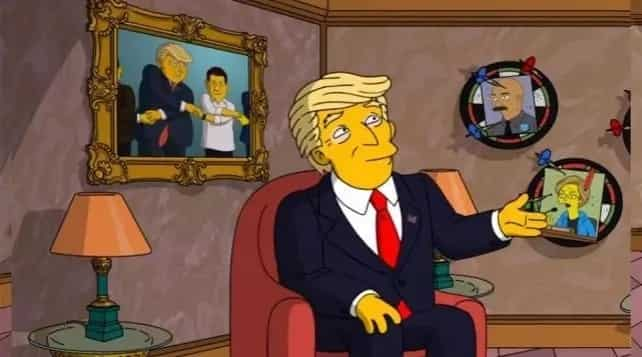 During the 2017 Association of Southeast Asian Nations Summit in November, Trump was caught in an awkward situation with other ASEAN leaders.
The US President didn't cross his arms and used both hands to hold Vietnam's Prime Minister Nguyen Xuan Phuc, leaving President Duterte with no hand to hold.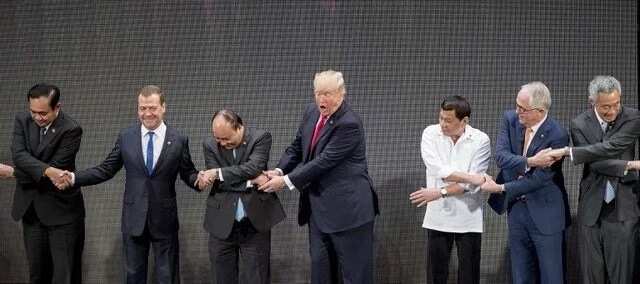 Eventually, Trump managed to do the ASEAN handshake properly.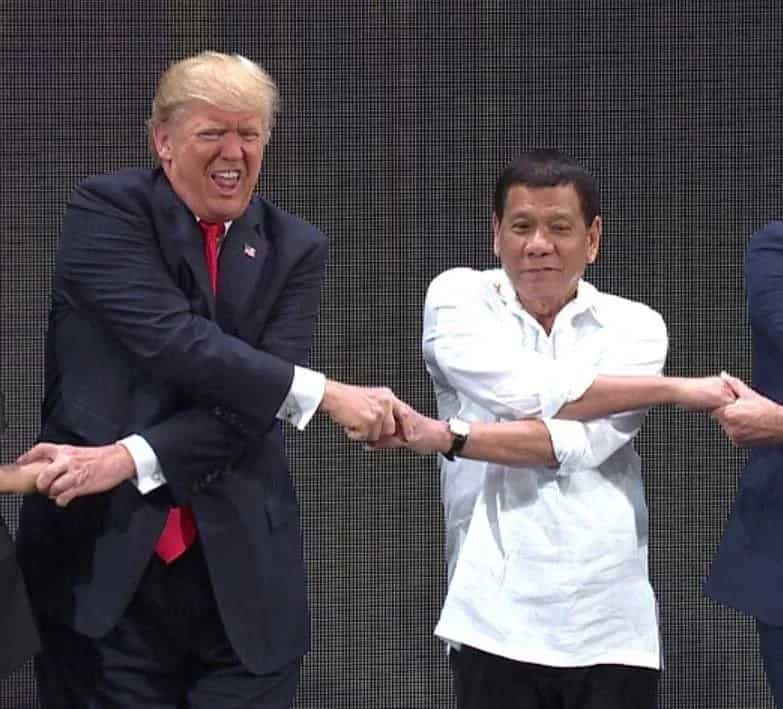 "The Simpsons" video ends with a call for donation for Puerto Rico. Residents of the US territory are still struggling after being devastated by Hurricane Maria in September.
Watch the full video here:
Source: KAMI.com.gh