Did Isabelle Duterte violate Executive Order 310?
- Isabelle Duterte included the seal of the President in her latest pre-debut shoot
- Netizens pointed out that it is a violation of EO 310
- Presidential spokesperson said it must not be an issue
Kami found a report on Inquirer whihc highlighted the point made by a netizen regarding a possible violation of the law by the president's granddaughter.
The law in question is Executive Order 310.
This law delineates the acts that are prohibited and allowed when it comes to the use of the presidential seal and coat of arms.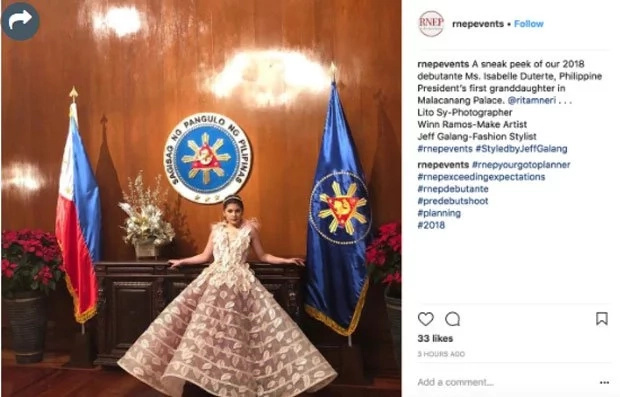 According to Section 3 of the said EO, "Except as otherwise provided by law or Presidential issuance, the Coat-of-Arms, Seal, and Flag of the President of the Philippines or of the Vice President of the Philippines shall be exclusively used to represent the President of the Philippines or the Vice President of the Philippines, respectively."
Facebook user Patrick John Carcer highlighted two things as to where the possible violation of Isabelle may lie.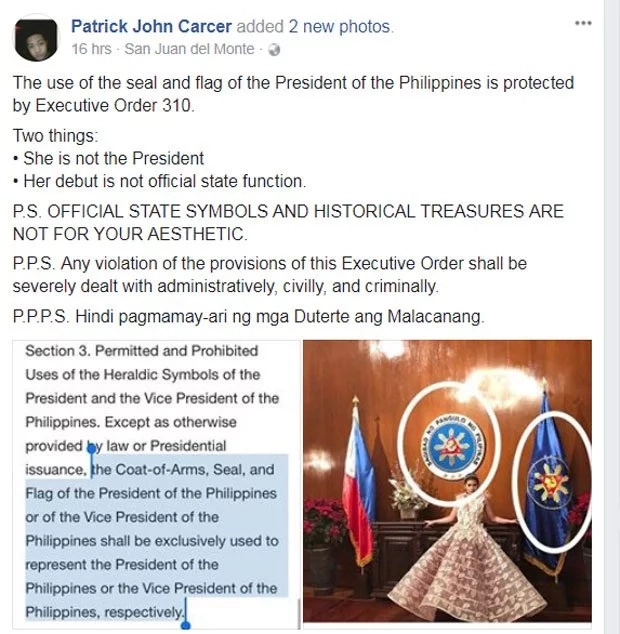 First, he said that Isabelle is not the President of the country.
Second, the debut of the granddaughter of the President is not an official state function.
Aside from this prohibition, the law also enumerated where such sacred symbols could be used.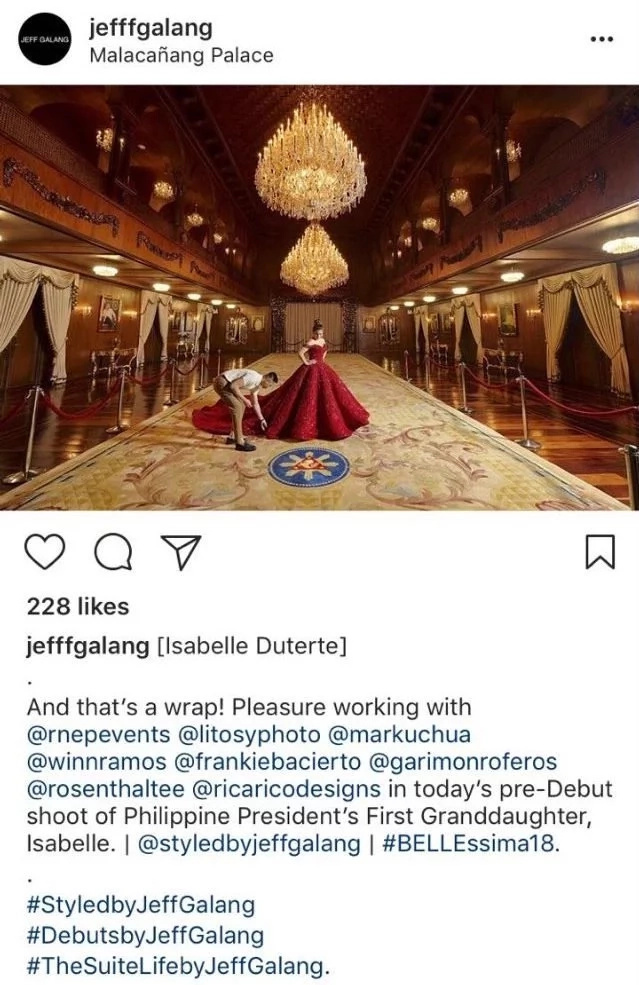 It can be reproduced on educational materials, as well as to embellish structures, which are officially utilized by the office of the president and vice president to house presidential documents.
While the granddaughter is receiving heavy backlash, Harry Roque, presidential spokesperson, was quick to defend her.
He said, "For me, there's nothing wrong with the President's granddaughter posing for birthday pictures in Malacañang."
"I don't think it should be an issue because they should be living in Malacañang but they chose not to do so. They're like ordinary citizens who can have their pictures taken in Malacañang."
While the law does not give freedom for civilians to freely take their pictures in front of these symbols, it also expressly provides for sanctions for violators.
Isabelle Duterte is the granddaughter of Pres. Rodrigo Duterte.
She is the daughter of Vice Mayor Paolo Duterte.
She is now a talent of Annabelle Rama.
Who is the woman beside Maja Salvador? on Kami YouTube channel This video shows where the amazing Maja Salvador got her great looks and bod!
Source: KAMI.com.gh