Seeing double? Identical twin brothers marry identical twin sisters in rare wedding ceremony
- A rare double wedding took place in China recently
- Identical twin brothers got married to identical twin sisters
- They even wore matching outfits
In what is a rare double wedding, identical twin brothers got married to identical twin sisters in China on 3 December.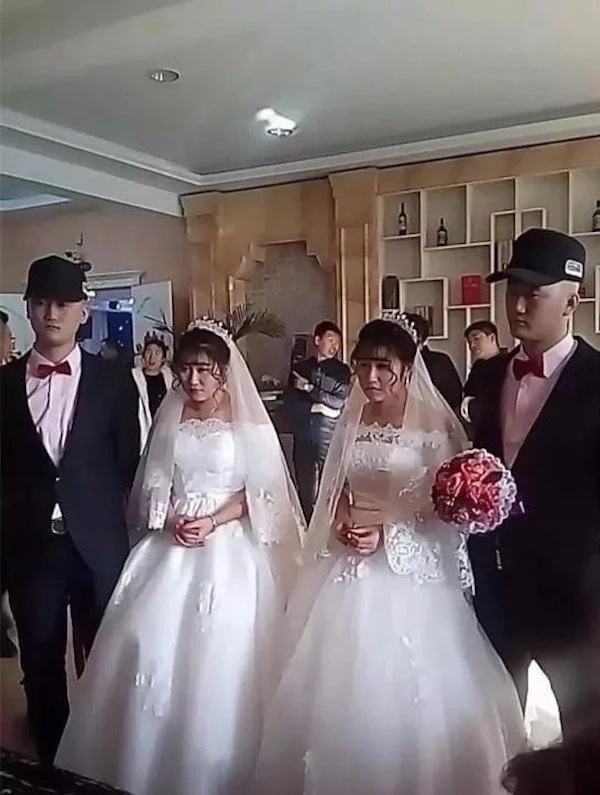 Identical twins Zheng Dashuang and Zheng Xiaoshuang, 26, walked their identical twin brides Liang Jing and Liang Qing, 23, down the aisle together.
They even wore matching outfits, something that might have confused their wedding guests as to who was who.
According to Mirror.co.uk, families of the two couples met about 10 years ago and started plotting to match them. It appears that the prospect of a unique double wedding spurred them on.
Worldofbuzz.com also reports that the couples' respective mothers are hoping for identical twin grandchildren.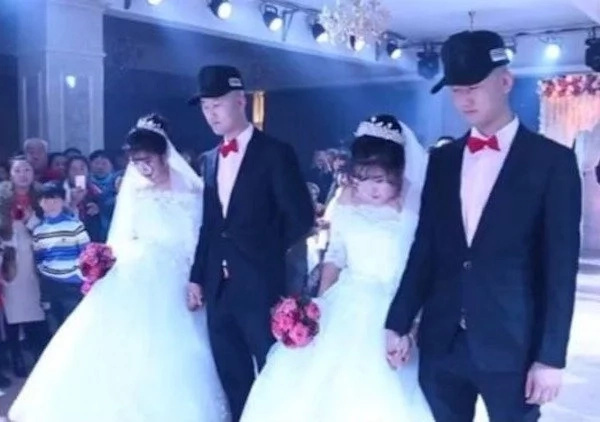 Experts say although the couples' children will be cousins, they could have DNA that is similar — almost like siblings.
Watch a video of the wedding below.
Source: KAMI.com.gh