It's not easy to be Duterte! President Rodrigo Duterte on being friends with the press: "I'm not your enemy"
- Duterte hosted a party for the media assigned to cover the Palace
- It was the first such gathering since Duterte was elected president
- He explained on the event that he did not hate the press
KAMI learned that the President throw a Christmas Party for the reporters, cameramen, and photographers assigned to cover the Palace. GMA News previously reported that Duterte set the night's tone by explaining that he did not hate the press.
"Never mind about our relations. It's always adversarial…. Wala naman tayong galit. We do not fight with each other. I do not hate anybody here or else I would not be inviting you to my place," he said.
"I am not your enemy. Your quest for truth, that is your business, not mine. At the end of the day, it's not my property. It's just public interest," he added.
However, the President insisted that there was always another side to every story. He also said that he would be glad to be a friend to the press.
"Your truth is not my truth and everybody's truth… There is always two sides of the coin. My truth, your truth, and the public perception," he said.
"In the meantime, we have work to do. You have your mandate, I have my task. If we happen to meet at a corner and agree, it would be good. But if we find ourselves in disagreement, that is part of our territory," he added.
In the gathering, the President sang a few songs, including his favorites "Ikaw" and "You Raise Me Up". But for the first time in such setting, Special Assistant to the President Secretary Bong Go also sang some five songs, one of which he dedicated to the president.
"It's not easy, it's not easy to be Mayor Duterte," Go said before ending his version of Five for Fighting's "Superman."
Presidential Spokesperson Harry Roque was also in a relaxed mood and sang to the Eraserheads' "Pare Ko." Presidential Communications Operations Office Secretary Martin Andanar also sang a couple of songs like "American Pie."
On Monday night, Duterte hosted a party for bloggers led by Assistant Secretary Mocha Uson at the Malago Clubhouse at the Malacañang Park. Roque, Andanar, Badoy, and Garcia were also present at that event.
Rodrigo Roa Duterte also known as Digong, is a Filipino lawyer and politician who is the 16th and current President of the Philippines. He is the first Mindanaoan to hold the office. At 71 years old, Duterte is the oldest person to assume the Philippine presidency; the record was previously held by Sergio Osmeña at the age of 65.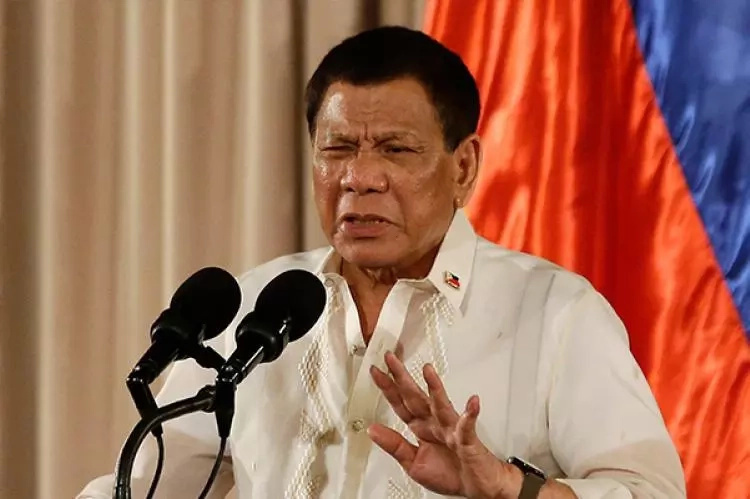 KAMI prays for President Rodrigo. May the Lord guide him and make him safe through his war for the Philippines.
Source: KAMI.com.gh