Akala niya true love na! An old man from New Zealand was scammed by Pinay ex-girlfriend; his story inspired netizens
- Brian Laurence came here eight years ago to met his online friend from the Philippines
- What he doesn't know is that his friend who became his lover is not a real woman
- After he got heartbroken and penniless, he pushed to start a new life here
KAMI learned that Brian Laurence was originally from New Zealand. According to Trending News Portal, he runs a small business in Kidapawan by selling vegetables that he himself grows. He shared his story with a netizen named Joy Dondan, who posted it on Facebook. His story inspired netizens and garnered thousand of shares and reactions.
We all experienced being hurt by the people whom we never expect would hurt us. But nothing would hurt even more when the woman you thought would be your lifetime partner, is not a real woman and just wants your money.
According from Joy's story, Brian came here 8 years ago to see a Pinay friend whom he met online. Later on, their friendship blossomed into a relationship. Little by little, his girlfriend consumed all of his money. His girlfriend told him that she was investing in a business for them and that the house they lived in was already bought by his money.
It was too late when Brian realized that none of this was true. He could no longer locate and contact her. He was also kicked out by his house due to failure to pay the rent because it was just being leased by them. Brian also found out that his girlfriend was not a real woman, but rather a man.
After all his misfortunes, Brian chose to live here and start anew. With the help of some friends that he made from Kidapawan, he started his own small business of growing crops and selling them. The netizen who posted his story encouraged everyone to buy vegetables from Brian as they are guaranteed fresh and organic. He was also asked if he wanted to go back to his country and he said no.
As a final note, the netizen then reminded everyone that no matter how big one's problems may be, one can always overcome it as long as one chooses to.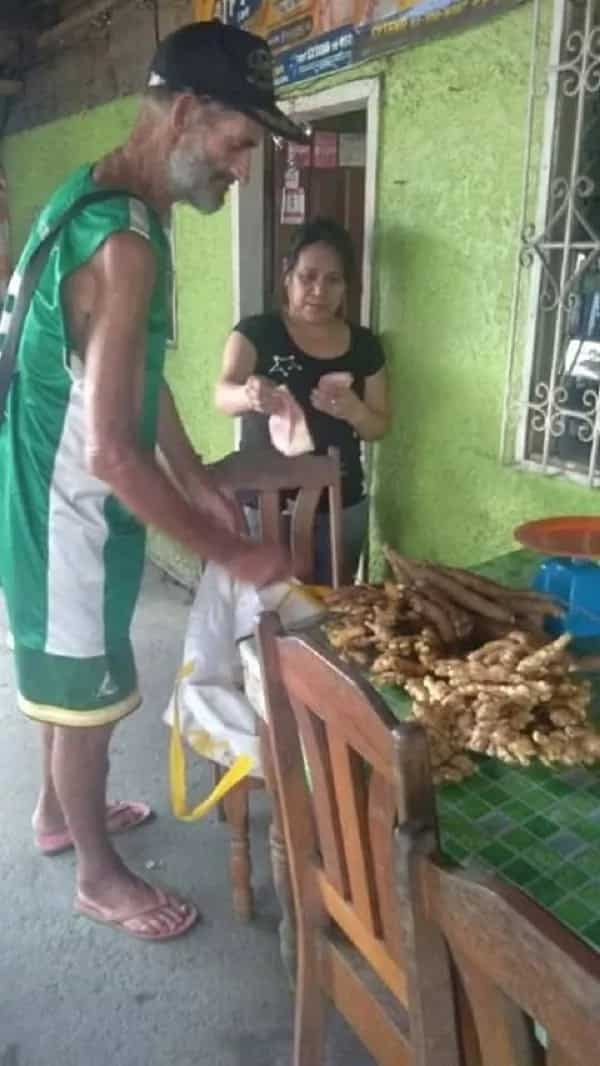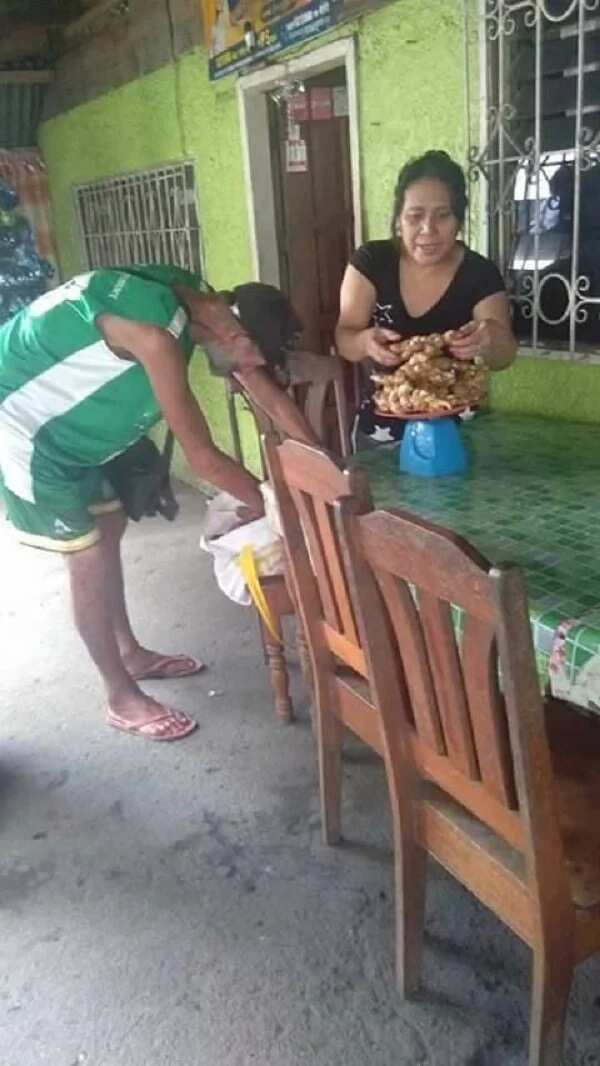 KAMI hopes that Mr. Brian Laurence would be able to bring back his life 8 years ago.
Social experiment: Borrowing money from strangers - from KAMI Youtube Channel -would you lend money for someone who needed help?
Source: KAMI.com.gh