Duterte liable for receiving 200 million pesos "gift"
Editor's note: In his Gospel of Politics column, Atty. Jesus Falcis explains that Duterte is criminally and administratively liable for receiving 200 million pesos "gift". This is Atty. Falcis' opinion on the recent Duterte-BPI scandal and it does not necessarily reflect Kami.com.ph's views.
Senator Trillanes accused Mayor Duterte of owning a bank account in BPI Julio Vargas branch where 193.71 million pesos were deposited on Duterte's 69 birthday, March 28, 2014. Duterte admitted the existence of the account and the amount of money but defended it as "gifts" from his friends.
Such admission is fatal to Duterte. Receiving exorbitant gifts to the tune of hundreds of millions of pesos is a criminal and administrative liability.
Republic Act No. 3019 or the Anti-Graft and Corrupt Practices Act penalizes the receiving of gifts if the value of the gift is manifestly excessive.
Section 2 (c) of RA 3019 defines "Receiving any gift" as "the act of accepting directly or indirectly a gift from a person other than a member of the public officer's immediate family, in behalf of himself or of any member of his family or relative within the fourth civil degree, either by consanguinity or affinity, even on the occasion of a family celebration or national festivity like Christmas, if the value of the gift is under the circumstances manifestly excessive."
The act of receiving any gift in relation with Section 3 (b) and 3 (c) constitutes a criminal act. Duterte could be charged with corrupt practices if (1) he received the millions of pesos in connection with any contract or transaction between involving the local government of Davao, where Duterte has the official capacity to intervene, or (2) he secured or obtained a permit or license, like a Mayor's license, to the giver of the gift.
Section 3 (b) of RA 3019 states that:
"Section 3. Corrupt practices of public officers. In addition to acts or omissions of public officers already penalized by existing law, the following shall constitute corrupt practices of any public officer and are hereby declared to be unlawful:
(b) Directly or indirectly requesting or receiving any gift, present, share, percentage, or benefit, for himself or for any other person, in connection with any contract or transaction between the Government and any other part, wherein the public officer in his official capacity has to intervene under the law.
(c) Directly or indirectly requesting or receiving any gift, present or other pecuniary or material benefit, for himself or for another, from any person for whom the public officer, in any manner or capacity, has secured or obtained, or will secure or obtain, any Government permit or license, in consideration for the help given or to be given, without prejudice to Section thirteen of this Act." 
(emphasis supplied)
Duterte would be hard pressed to escape a conviction since RA 3019 is generally interpreted as mala prohibita, where good faith and lack of criminal intent is not a defense. Courts do not usually consider any excuse or "palusot" why the gift was given, especially when the gift is as exorbitant to the tune of millions of pesos. The excuse that the gift giver was not favored anyway and that the contract or permit would still be granted in the ordinary course of business would also not work.
But even if Duterte could escape criminal liability, which could happen if he gets a good lawyer, there is no way Duterte can escape administrative liability under the Code of Conduct and Ethical Standards for Public Officials (which also imposes criminal liability). Section 7 (d) of that Code prohibits the acceptance of gifts that are of significant amounts regardless of the reason. Section 7 (d) states that:
"Prohibited Acts and Transactions. - In addition to acts and omissions of public officials and employees now prescribed in the Constitution and existing laws, the following shall constitute prohibited acts and transactions of any public official and employee and are hereby declared to be unlawful:
(d) Solicitation or acceptance of gifts. - Public officials and employees shall not solicit or accept, directly or indirectly, any gift, gratuity, favor, entertainment, loan or anything of monetary value from any person in the course of their official duties or in connection with any operation being regulated by, or any transaction which may be affected by the functions of their office." (emphasis supplied)
The Ombudsman, by its own initiative or by a complaint of a concerned citizen, can investigate Duterte and mete out an administrative penalty as soon as possible. It could come in as soon as six months or at latest a year. Remember the case of Mayor Junjun Binay of Makati? The Ombudsman was able to suspend the younger Binay in just a few months from the investigation of the charges of corruption in Makati, such as the case of overpricing. In less than a year, the younger Binay was dismissed by the Ombudsman from public office.
Duterte would face the same fate but his term as Mayor ends on June 30. After that, only criminal charges could be filed against him by the Ombudsman. Of course, that is, unless Duterte becomes President. Then he becomes immune from suit. Only an impeachment can stop him then.
by Atty. Jesus Falcis
__________________________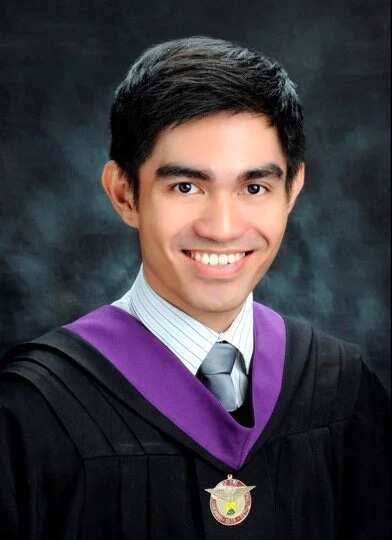 Atty. Jesus Falcis took up law at the University of the Philippines- Diliman. He recently filed a petition before the Supreme Court urging it to nullify Articles 1 and 2 of the Family Code, which prohibits same-sex marriage. He was hailed Asian Debate champion in 2013.
RELATED: WATCH: Trillanes alleges Duterte family is excessively rich; LRA confirms ownership of hidden wealth
Source: KAMI.com.gh