Petmalu si prof! Male professor is making waves online for his penmanship
- This male professor's penmanship had left netizens in awe.
- One of his student took a photo of him writing effortlessly on the board.
- Read on and find out why his handwriting gained praises.
Male handwriting are always perceived as messier and more disorganized than women's. Most of the posts we see which feature nice penmanship are of girls.
This male professor is making waves online as his penmanship looked so perfect. No wonder people kept sharing a post featuring his splendid handwriting on the board.
KAMI spotted a Facebook post by a netizen named Caleb Bañares about his male teacher.
The photo showed an ordinary classroom scenario but once you'll notice the very notable writings on the board you might want to take another look.
The letters were just so perfectly drawn which looked like texts on the book. Even the spacing is adjusted perfectly.
The professor looked effortless as his left hand is inside his pocket while writing.
Bañares said that the professor is a teacher at Far Eastern University (FEU) Institute of Technology.
Bañares wrote, "Geez kung ganito sulat ng prof ko di ko alam kung gaganahan pa ako mag notes kasi magmumukha lang scratch paper dahil sa sulat ko or pwedeng matutulala nalang ako sa sobrang astig ng sulat niya huhu."
This gained many nice compliments from the netizens. Many said they will be inspired to study if they would have a professor with such handwriting while others challenge tagged their friends with nice penmanship.
Here are some of the reactions of the netizens.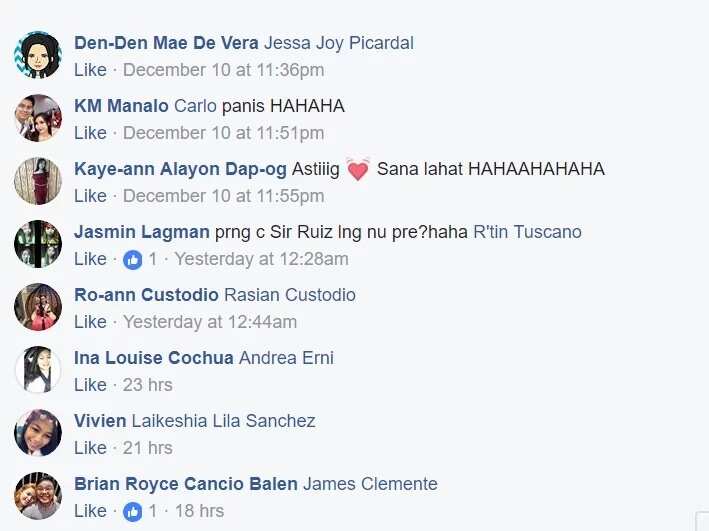 Source: KAMI.com.gh