Erwan Heussaff threw up all over Solenn and Nico's place after trying the Spicy Noodle Challenge
-Celebrity Chef Erwan Heussaff together with his sister Solenn Heusaff and Nico Bolzico try the Spicy Noodle challenge.
-Nico Bolzico, Solenn's husband doesn't really like spicy food and Korean cuisines so according to Erwann, taking in to the challenge will be the funniest thing for his brother-in-law.
-At the end of the vlog, the three had a huge laugh when Erwann accidentally drank a spoilt milk and threw up all over Solenn's place.
In Erwann's vlog entitled '2X Nuclear Spicy Noodle Challenge', He invited his sister Solenn and Nico Bolzino to take the dare and try the 'super extra hot challenge'
Erwan did the cooking as usual and Solenn suggested to add extra packet of additives to the one for Nico. It didn't push trhough for Nico noticed the siblings speaking in french and setting up to put double packet on his plate.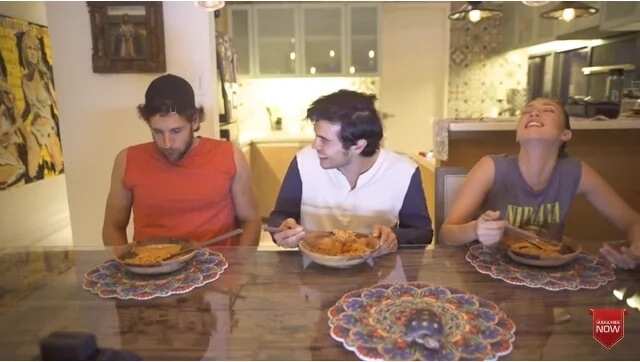 The challenge is so stressful for Noco, Solenn's husband. He actually hates spicy food and Korean dishes.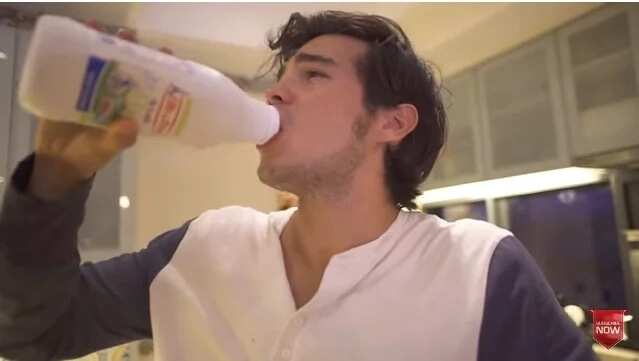 The video ended with Erwan throwing up for he drank a spoilt milk given by Nico. He even joked that they should change the title of the challenge and make it 'My milk challenge'
Here's the full video from YouTube.
Source: KAMI.com.gh