- Tatay Isok's story which was posted in Facebook went viral after it gained various reactions against his relatives who claimed his pension.
- The post paved way for the authorities to give assistance and rescue the homeless veteran.
- This is just a proof that internet is a big help if used properly.
The heartbreaking story of Tatay Isok trended as according to a report by TNP, despite being a Philippine Air Force (PAF), he lived penniless on the streets.
KAMI learned about this news from TNP.
Tatay Isok is supposed to receive a monthly compensation amounting to Php27,997.50 based on E.O. 76.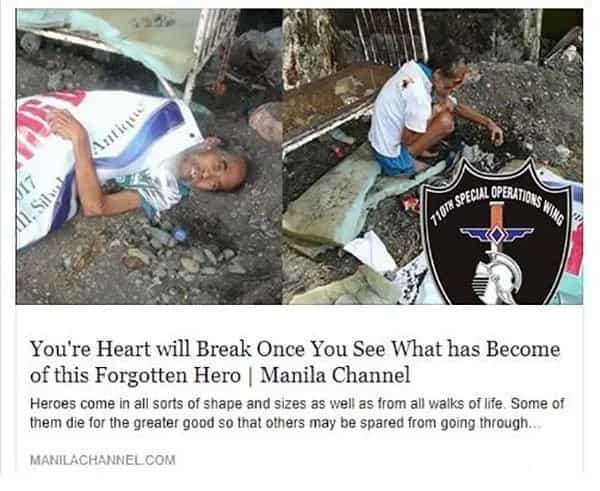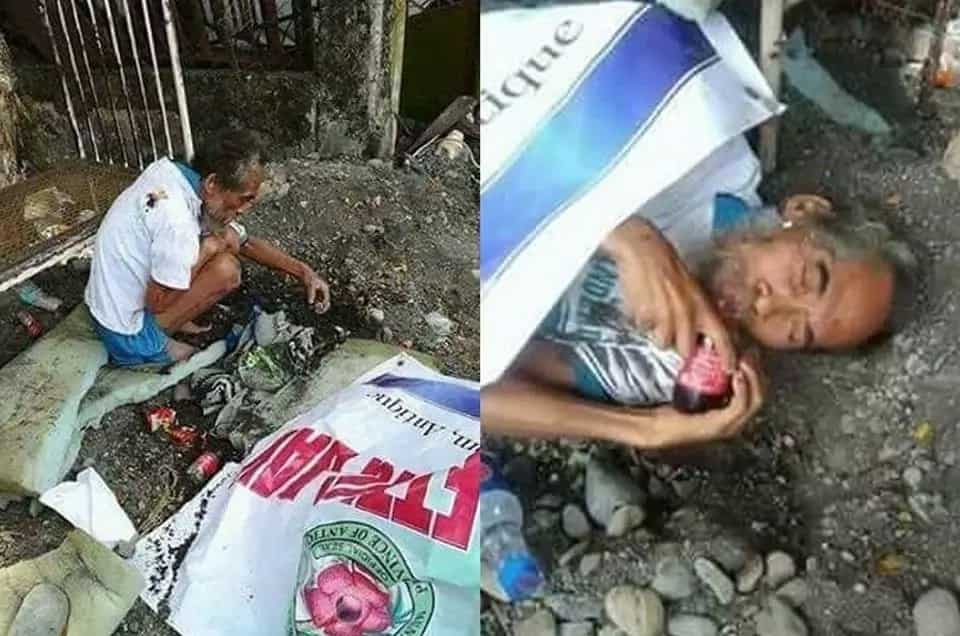 His pensions were allegedly claimed by his relatives leaving him helpless in the streets.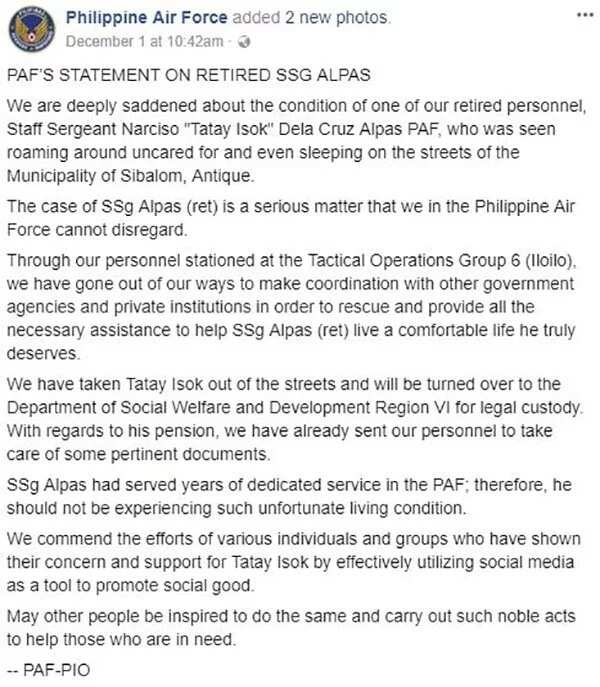 His comrades from PAF helped him by handing him over the care of Department of Social Welfare and Development and fixed the documents to give Tatay Isok what he should receive.
Samahan ng mga Retired at Active NCO-AFP Survivors Atbp. (SARANCO Atbp) updated a post showing a photo of the old man finally being able to eat a good meal after a long time.
Tatay Isok was also given a haircut to make him even more comfortable.
His wounds were also treated and cleaned so as to make them heal much faster.
Despite what was done to him, the authority mentioned no punishment for his relatives.
Source: Kami.com.ph