'Thank your OFWs, often and always': American teacher asks families to appreciate their OFWs more, shares how he fell in love with one
- David Harwell went viral in 2013 because of his Love Letter to Filipinos
- The American teacher shared his love and appreciation for Pinoys he met while working and traveling to more than 20 countries
- This year, he writes another open letter in honor of the millions of overseas Filipino workers
- He also shared how he fell in love with a Filipina who took care of him in his darkest time
An American teacher wrote an open letter to families of overseas Filipino workers, asking them to appreciate them more because of their sacrifices in a foreign country.
In his letter, David Harwell also wrote how a Filipina rescued him during a very difficult time and how he fell in love with her because of that.
His open letter was published by GMA News Online.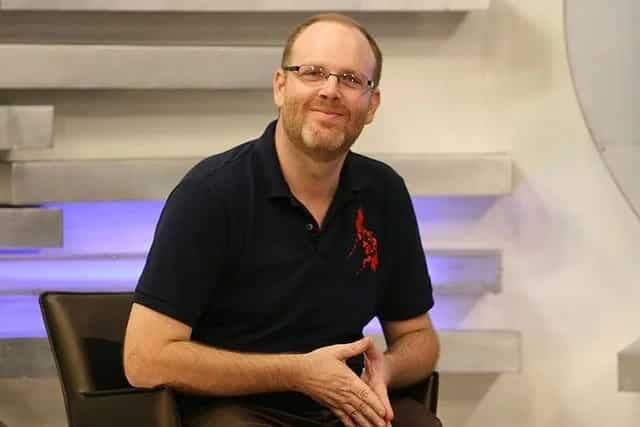 In 2013, Harwell wrote the viral "Love Letter to Filipinos". It was shared by more than 600,000 people in the first three days.
This time, he shared his awe at the many sacrifices Filipino workers go through for their families back home.
He said OFWs don't complain even though they have reason to complain about the treatment they receive in their work environments. He shared his admiration of the strength of Filipino's love for their families.
Harwell said he has now traveled to 25 countries and befriended many Filipinos wherever he goes. He said the OFWs always represented the best of Filipino culture.
"They have listened to me, helped me, and taken care of me, always smiling and sincere in their desire to help make my life better in many ways," he wrote.
He goes on to ask the Filipinos back home to show their appreciation more for their OFWs. He observed how OFWs would diligently and slowly fill up one balikbayan box for a whole year, just to send some love back home.
He said the photos in expensive stores or beautiful locations may not always mean they have a lot of money to spare.
"They always try to appear successful and give you a great time during their visits, but it often takes them a long time to recover financially from these trips," said Harwell.
He pleads with Filipinos back home to always think of how lonely it is to live alone abroad.
"Don't think of your Filipino family abroad as sources of unlimited income; instead, please try to understand that what they do for you is usually very hard, and no matter what photos they show you of their lives in the Middle East, Singapore, Hong Kong, and other expensive places, they live in bed space."
He said most of the Filipinos he encountered are boarders living with 12 or more people because they are saving up money. Most OFWs don't have their own private homes.
"Thank them. Love them. Appreciate them always. Just a few kind words, spoken regularly to them, make their sacrifices better for even a short while," said Harwell.
He goes on to share his own love story with an unnamed Filipina overseas.
While living in the Middle East, Harwell suffered severe depression. His health declined until he could no longer work. That's when he met a Filipina, who despite having her own problems and children back home to take care of, still remained very positive about life.
She took care of Harwell in her own capacity. And when she thought he needed more professional help, she helped him get back home to the United States so he could get treated.
The couple are now engaged.
"I love her, I appreciate her, and I always tell her thank you, for every little thing and every big thing she does for me," said Harwell.
Source: KAMI.com.gh