Nakakainspire! Grade 11 student asks his father to buy her cheapest phone goes viral
- Saleslady posted a viral post about a young student who thinks buying the cheapest phone is enough
- The girl asked her father not to spend too much on a phone
- The concern of the student for her father has touched many Filipinos
KAMI learned this inspiring story from Trending News Portal.
The girl is just a grade 11 student roaming around looking for a new cellphone.
Her father only had a budget of P2,500 to P3,500.
She then requested to get a worth of P1,500 phone.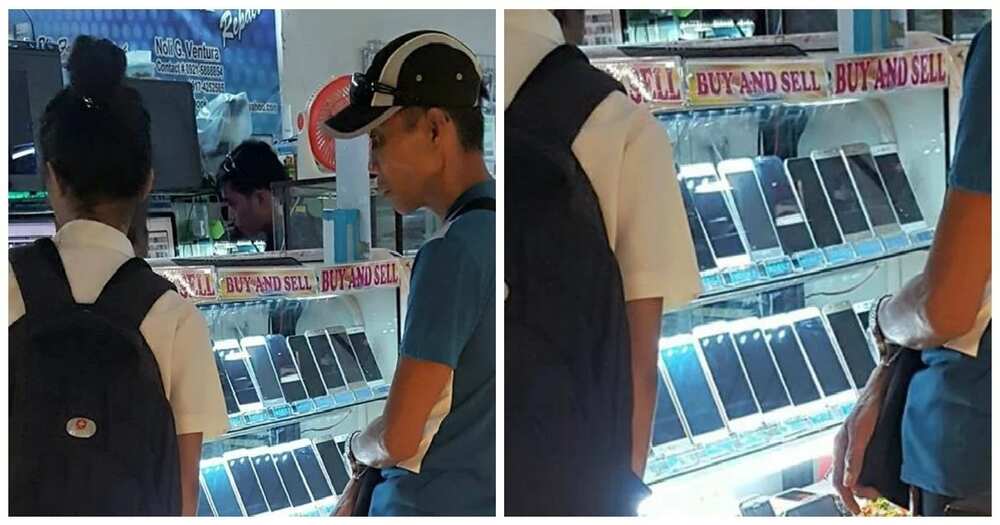 Read more of the story posted by Lyse Detoyato below,
"Just wanted to share…this grade 11 student is looking for a phone ranging from 2,500 to 3,500 so I offer several units that would fit her budget…maybe others would choose the 3,500 since the specs is higher and so is the camera…as she check the unit she's always looking sideways to her father…"
She made a choice she bought the least expensive one the 1,500..I was looking at her smiled and it melt my heart how she puts too much emphasis to her father of what they could afford other than being a brat in choosing the expensive one..this girl of this caliber would go far…God bless you who ever you are for having a good heart to your parents and such a great example for young generations now a days…."
Many commentors are touched with the girl's consideration for her father's financial state.
KAMI wishes more blessings into the family!
Source: KAMI.com.gh