Sunshine Cruz says dining table blind item does not pertain to her and Macky
- Sunshine Cruz tweeted that the dining table blind item posted by Fashion Pulis does not allude to them
- The blind item says that a couple were doing something on the table when they were caught by the woman's child
- A netizen quickly referred to said blind item and tagged Sunshine and Macky
Sunshine Cruz is now vehemently denying that the blind item posted on Fashion Pulis pertains to her and boyfriend, Macky Mathay.
In PEP's report, Sunshine reacted to such insinuation.
What transpired was that a netizen commented on an IG post of the 40-year-old actress.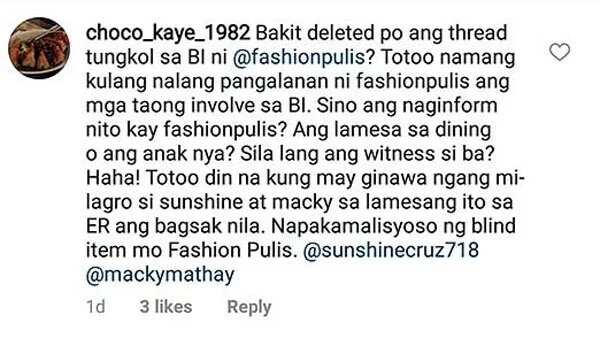 The said netizen, @choco_kaye_1982, shared the story about the said blind item.
While @choco_kaye_1982 stated that the blind item of Fashion Pulis was "malicious," her comment didn't escape Sunshine's eye.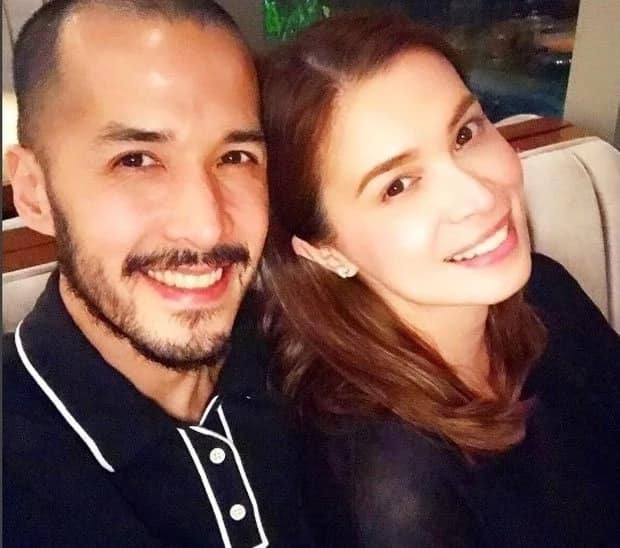 Because of this, Sunshine had to respond.
She said that she wants to believe that the blind item did not pertain to them.
She has received a lot of comments because of it.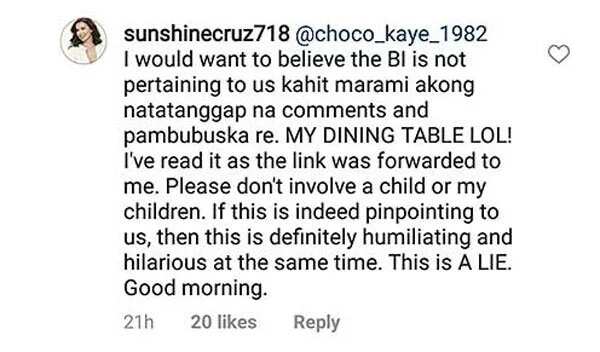 She has also read the item as the link was forwarded to her.
In the end, Sunshine told @choco_kaye_1982 to tell Fashion Pulis to simply spare her children from the dining table issue.

Many of Macky's followers were sending her insults and she knows she does not deserve them.
Source: KAMI.com.gh