- Anne Curtis sends Janica Nam Floresca words of comfort
- Janica thanked her and shared it on her social media acccount
- Some netizens were touched by Anne's gesture, others think it was wrong that Janica posted it
The grieving girlfriend of the late Hashtags Franco has been making the rounds lately, due to her posts on social media, and also her recent claim about Tom Doromal not helping enough to save them.
Janica Nam Floresca was with Franco when the incident happened, so many people sympathized with her including Kapamilya star Anne Curtis.
Anne Curtis sent Janica via private message, an uplifting and heartwarming message.
Janica shared Anne's private message on her Twitter account.
Her intention of course was to thank Anne, but some netizens think otherwise.
They said that since Anne's message was sent privately, Janica should have the decency to keep it private.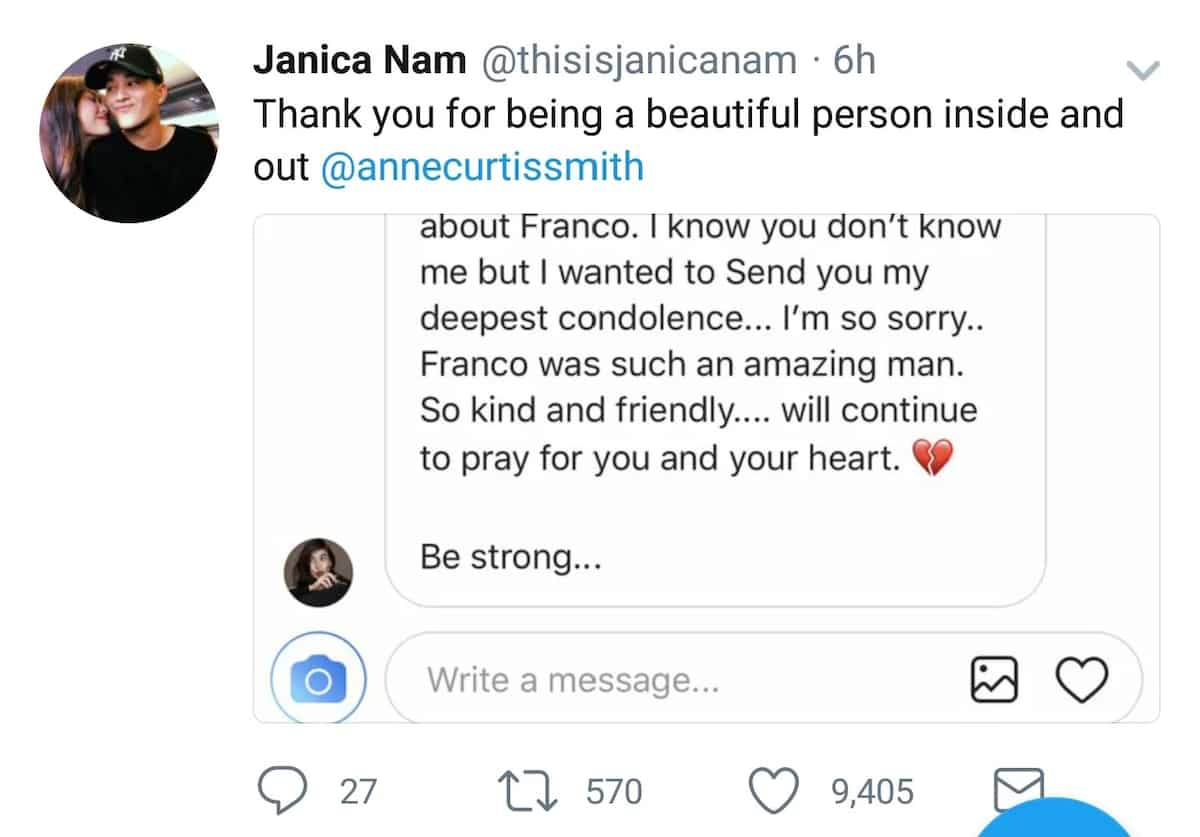 Anne told her to stay strong and that Franco was an amazing man.
She even said "I know you don't know me," what a humble soul right?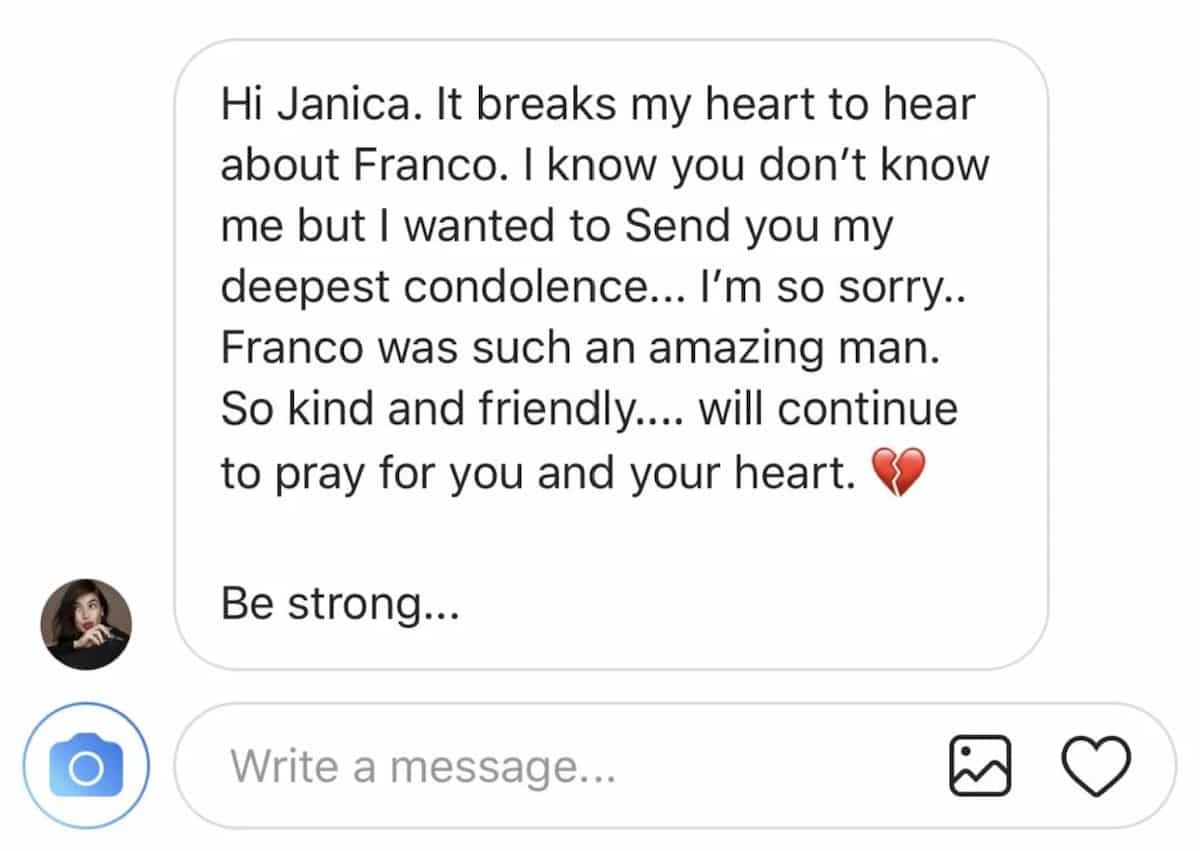 Anne even informed her that their song together with Franco is now up on Spotify.
We learned this from Fashion Pulis and some of the comments were:
"Jam, I know you are hurting pero have some delicadeza naman"
"That's very sweet of anne. Kaya lang she sent it as private message, sana ginawa nalang din private nung gf yung message ni anne. She can thank anne naman without posting the screencap of her message"
"Ginagawa nga lahat ng jowa para mapag usapan."
"Ito na yung point na masasabi kong FAMEWHORE talaga si gf.. Private tapos binroadcast din. Haay."
"Pwede naman kasi magpasalamat in private..respeto naman kay anne"
"Mga teh. Kung si anne ang magmessage sa inyo. Iprivate nyo rin kaya?"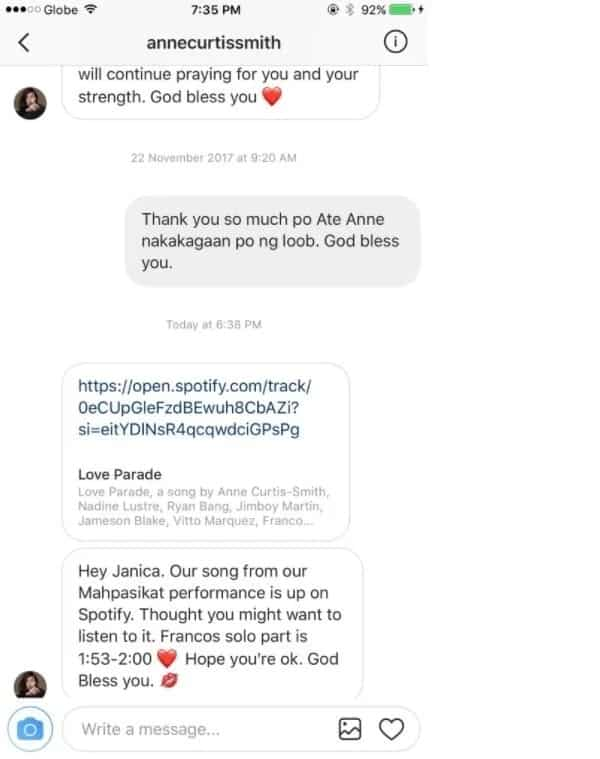 Hashtag member Franco Hernandez was Janica Nam Floresca's boyfriend.
Franco died on November 11, 2017 due to a drowning incident which happened at fellow Hashtag member Tom Doromal's beach resort.
Franco and Anne Curtis worked together on the noontime show It's Showtime.
KAMI thinks that it was really nice and sweet of Anne Curtis to reach out to Janica.
Source: Kami.com.ph