Walang naniwala? Netizens laugh off Marlene Aguilar's claim that current President Duterte is a reptoid alien
- Marlene Aguilar claims that the real President Duterte was dead.
- She believes that the current president is already a reptoid alien.
- Netizens' react and didn't tkae her claim seriously.
In her Facebook account, Marlene Aguilar claims that the president governing our country now is not the real President Duterte but an alien.
KAMI learned about Marlene Aguilar's Facebook post from Pinoy Trending News.from
She posted a lengthy message elaborating her claims on Sunday, December 3.
Aguilar also challenged President Duterte to prove that he is not a reptile humanoid.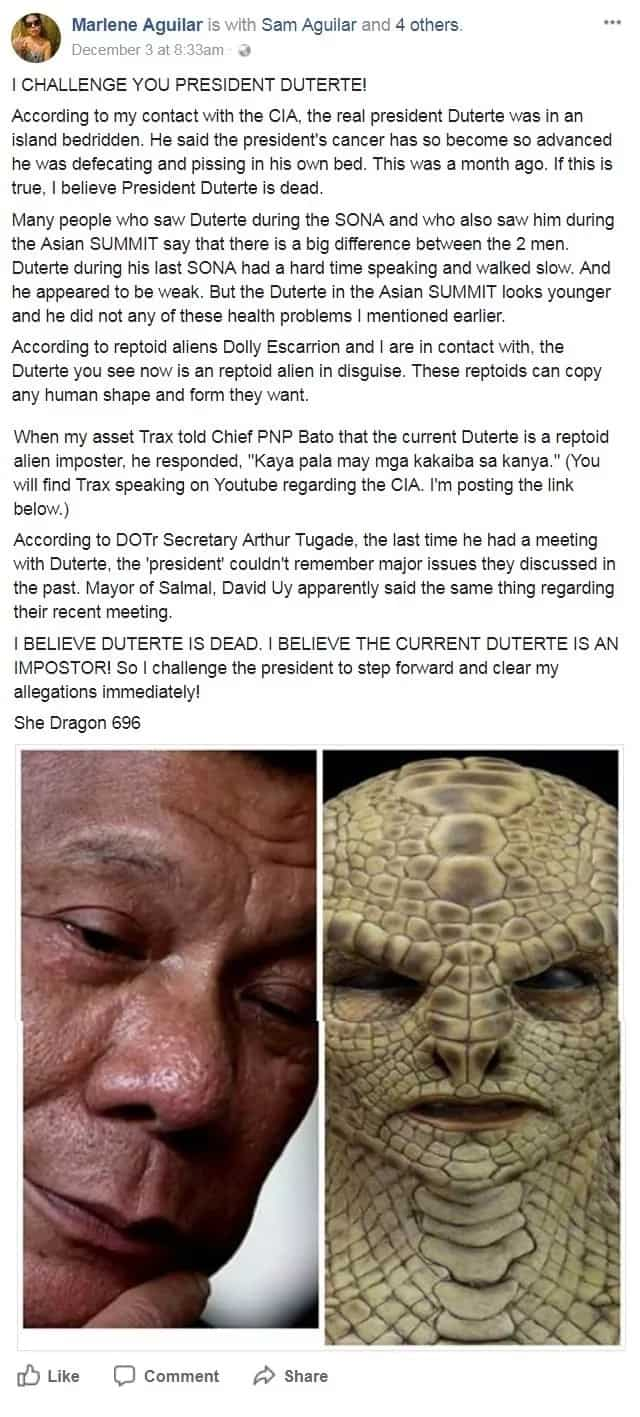 Aguilar who used She-Dragon 696 as a code name said that a CIA contact said that Duterte was in an island bedridden due to a cancer months ago.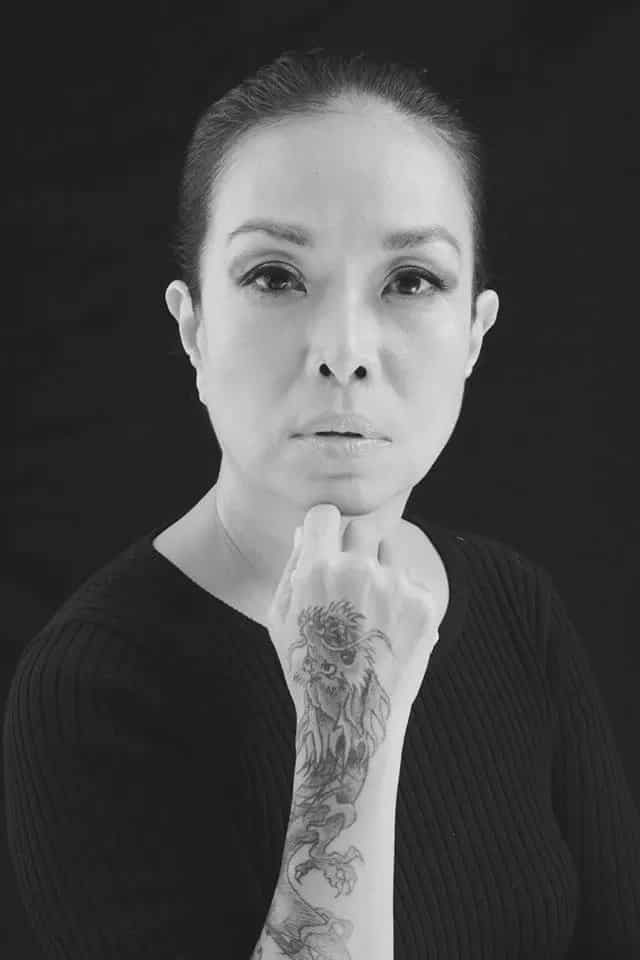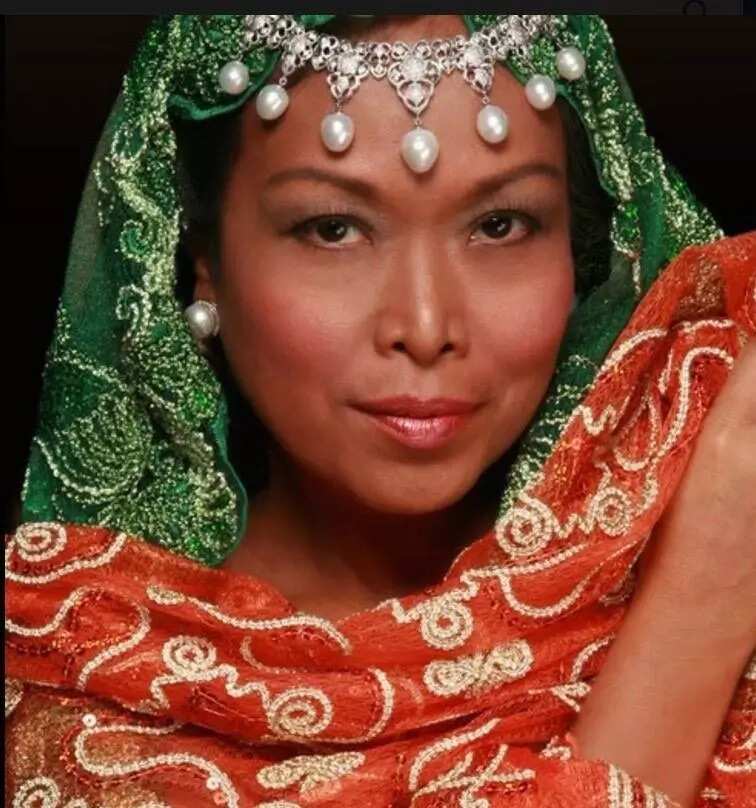 Netizens can't help but react to these claims.
Most of them just laugh and believe she is insane.
Here are some of the reactionss of the netizens.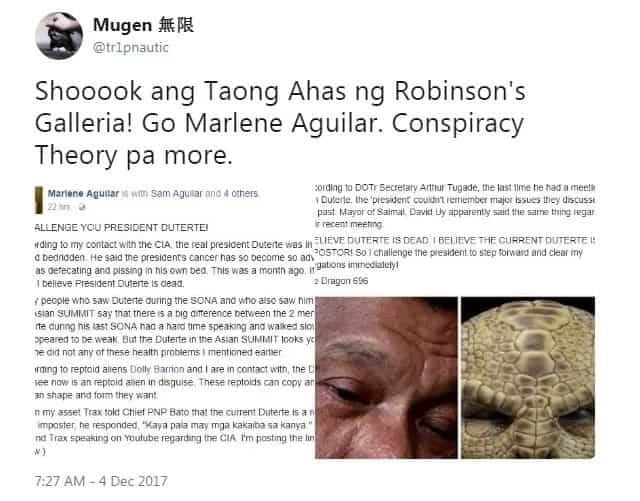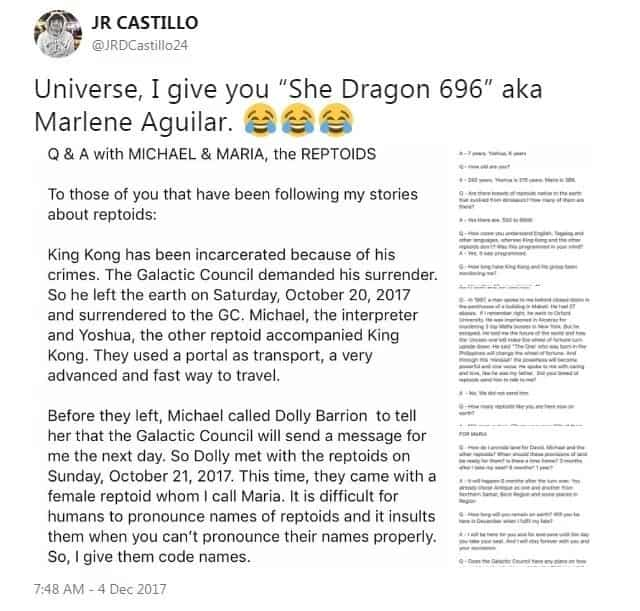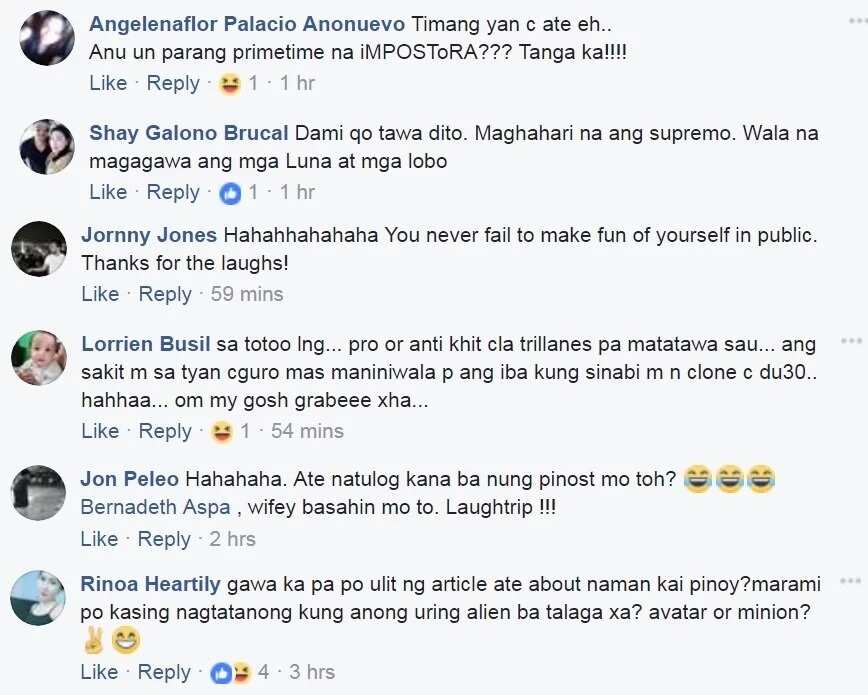 Source: KAMI.com.gh