Magnolia Ice Cream rep confirms Maine Mendoza is still its endorser
- A rep of Magnolia Ice Cream takes to Twitter to tell the world that its endorser is still Maine Mendoza
- According to Elmer Villasanta, his tweet is to clarify rumors which circulated, alluding to their disloyalty to Menggay
- He said that they are both sad and baffled as to why they were subjected to rumors saying Maine is no longer the brand's endorser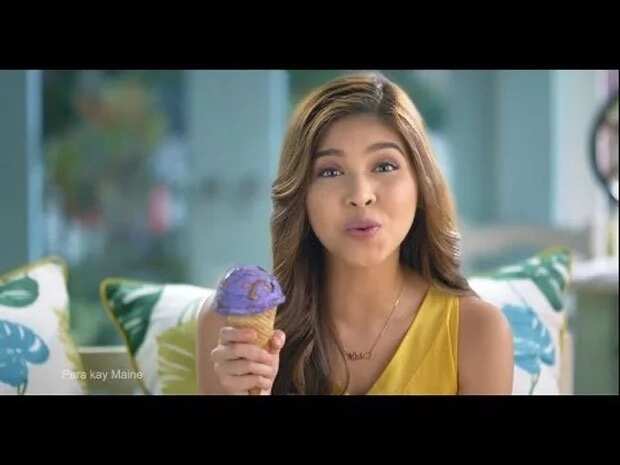 Maine Mendoza is currently the endorser of Magnolia Ice Cream.
However, due to many factors, such as Maine's long absence, there were some sectors who rumored about the possibility that Maine will not be the endorser of the said brand.
Having taken social media by storm, a rep of Magnolia posted a tweet.
Elmer Villasanta, @Talpog, posted a tweet to clear the rumors.
He said that Menggay is still the endorser of Magnolia and that they are sad as to why such rumors circulated without any basis.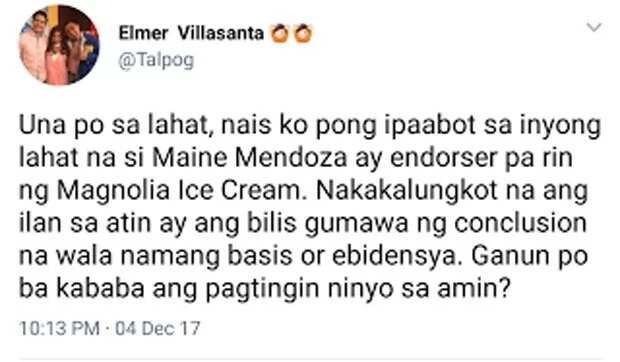 He also said that he knows the definition of loyalty.
He does not understand why doubts were cast their way.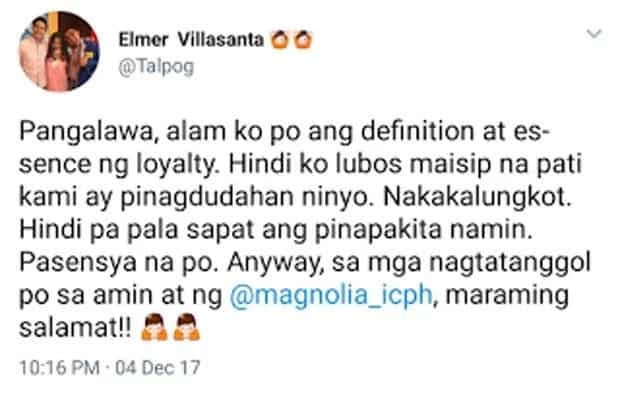 So because of this tweet, fans of Maine can now be at peace.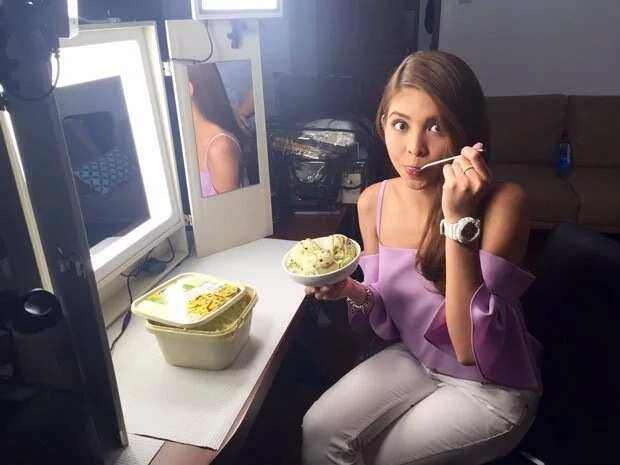 Menggay will remain as the endorser of Magnolia Ice Cream. Perhaps, no one else will come close to what she has achieved for the product.
Source: KAMI.com.gh