Pamilya muna bago rakenrol! Chito Miranda on taking it slow as Parokya ni Edgar's frontman
- Chito Miranda wants to 'take it slow' in his music career
- He posted a lengthy message on his Instagram recently regarding his music career
- Their band "Parokya ni Edgar" has been in the music industry since 1993
It is hard for a musician to juggle work and family at the same time. It requires you to be away with your family for a long period of time.
Parokya ni Edgar's frontman Alfonso "Chito" Yanga Miranda, Jr. or most commonly known as Chito Miranda is not an exemption, and lately he feels that, although grateful for their band's gigs, it's already taking so much of his time away from family.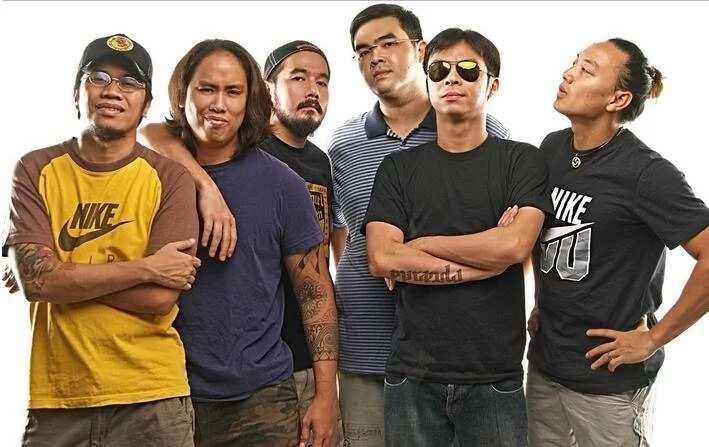 As a father to one-year-old Miggy and a husband to actress Neri Naig, he wanted to spend most of his time with his family.
According to him, he was already working since 17 years old, so now that he's already 41, he feels that he deserves the much needed break.
"I love everything there is to love about being in a band, except for one thing: the fact that it takes too much of my time away from my family. I still love playing and getting paid for it. I still enjoy being with my bandmates, going on roadtrips, seeing different countries, ordering free room service, etc...but no longer at this pace. Whenever our managers send me a copy of our gig sked, instead of counting the number of gigs that we have in a month, I end up counting the few vacant days that I could spend with my family. And it bothers me because I don't want to hate doing what I do just because I spend too much time doing it. I know that I should be thankful for the gigs we get, and for getting paid this much simply by partying onstage with my friends, but I've been doing this since I was 17, and at 41, I think it's time for me to slow down...just a bit."
But Chito assured Parokya ni Edgar's fans that he's not yet quitting the band.
"Don't worry, I have no plans of quitting yet...I'm still having too much fun. I do, however, want to have more days spent with my family than being out on tour. I just need to recalibrate our sked to find the perfect balance. I'm sure it will be good for my soul, both as a dad, and as the vocalist of Parokya. Tuloy ang rakenrol."
KAMI learned about this from GMA
It was no surprise that Chito came up with this decision to take a break, because if you follow his Instagram he would usually share his sentiments on how he miss his family so much every time he had to leave for work.
Chito wrote:
"Sarap sumiksik at amuy amuyin! Ang sarap sarap lang dito sa bahay! Sana ganito nalang araw araw...pero kelangan ko tumugtog. Kaya ko palaging namimiss ang asawa at anak ko, kasi ganito itsura ng sked namin.
"Masaya ako syempre na madami kaming tugtog kasi sobrang saya tumugtog kasama ng mga kabanda ko tapos babayaran pa kami.
"Pero honestly malungkot din kasi madalas akong wala sa bahay...and I would rather stay home and be with my family."
Chito Miranda and Neri Naig got married in 2014, first was their civil wedding on December 13 and a formal wedding in Tagaytay the following day.
His wife Neri suffered from a miscarriage in August 2015.
On November 23, 2016, Wednesday their first child Alfonso "Miggy" was born.
Parokya ni Edgar's band was formed in 1993 with initial members Chito Miranda, Jeric Estaco, and Vinci Montaner, also with guitarists Mikko Yap and Gab Chee Kee, all high school students from the same school, Ateneo de Manila University.
Who would have thought that the band's original name was Comic Relief.
Their big break started when they performed an opening act for an Eraserheads concert.
After their big break, they added a drummer and bassist, which happens to be Dindin Moreno and Buwi Meneses.
When they finished high school, Mikko and Jeric, decided to leave the band to pursue other things.
They eventually added Darius Semaña as their lead guitarist.
KAMI agrees with Chito's decision to prioritize his family for now, as long as you can afford to do so, then you should follow your heart!
Source: KAMI.com.gh