- Maine Mendoza was caught in a series of controversies involving AlDub and Jake Ejercito
- She posted via social media, an emotional open-letter to her fans
- She decides to leave the country together with her mom
After all the controversies involving Maine Mendoza and Jake Ejercito, supposedly putting AlDub's love team on a bad spot, Maine finally took a breather.
Nicomaine Dei Capili Mendoza or most commonly known as Maine Mendoza or just simply "Yaya Dub," according to reports, was confirmed leaving the country together with her mother, then later on will be followed by other family members in the US.
KAMI learned about this from Abante
It seems that the actress needed this vacation badly, since she has been working endlessly for the past years.
Well as expected, most likely people will assume that this vacation has something to do with the issue that AlDub is facing right now.
It is reported, that she will stay in the US for one month, therefore, her absence on the noontime show "Eat Bulaga!" should be expected.
She also won't be able to make it for the Christmas special episode of GMA 7, supposedly with on-screen partner, Alden Richards.
AlDub fans were greatly saddened by Maine's indefinite leave, but they also understand the actress and it is also important to them for Maine to find healing and peace.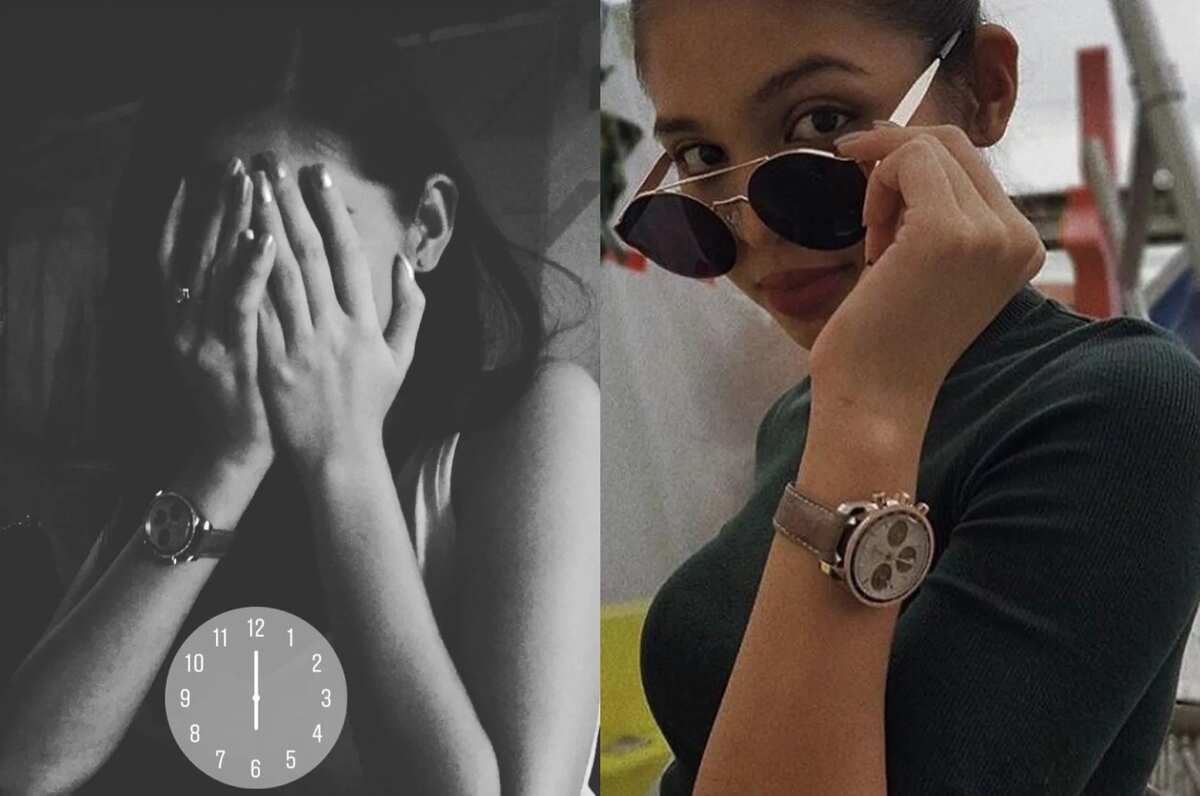 It was talk of the town when Jake Ejercito, who guested on the "Kalyeserye" series together with Maine and Alden, posted on his Instagram a photo of a girl covering her face and was tagged as the "mysterious girl."
However, people concluded that this girl was actually Maine Mendoza because she was seen sporting the same watch the girl was wearing on Jake's Instagram update.
Some AlDub fans were infuriated by the news, and were quick to judge that the AlDub love team was supposedly not real, and they somehow think that they were fooled.
Maine Mendoza received a great number of bashing because of the said issue.
After the said controversy, the 22-year-old actress posted a lengthy and emotional three-page letter via her Twitter account addressing her fans.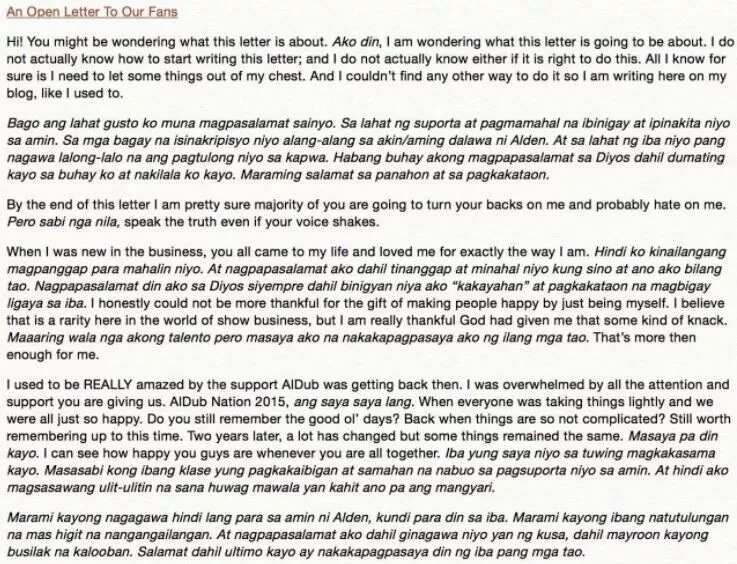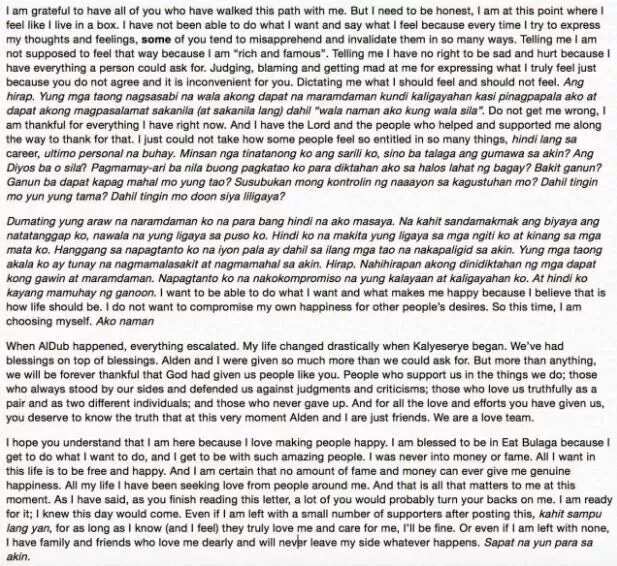 She was also quoted saying: "You are all right. I deserve all the hate in the world because I am such a coward and a selfish little brat. I get it and I understand.."
It is very transparent that Maine was greatly affected by everything that is going on right now.
Too much pressure from work and from people who watches her every move is obviously not an easy task.
AlDub was tagged as the "phenomenal love team" in the country due to their unexpected hit and popularity among viewers.
The name "AlDub" came from the merging of Alden Richard's name and "Yaya Dub" portrayed by Maine Mendoza who's known for her Dubsmash hits.
The love team's fame started in 2015, they appear in the "Kalyeserye" portion of the "Juan for All, All for Juan" segment of the noontime show "Eat Bulaga!"
After this, series of endorsements, including one from McDonald's, and even movies, landed the couple because of their massive followers and supporters.
KAMI thinks that Maine Mendoza deserves the much-needed break and hopes that she finds peace and happiness soon!
Source: Kami.com.ph