This Pinoy student who sells customized t-shirts later becomes a FEU Summa CumLaude graduate!
- Christopher S Valentine grew up in a humble community in Mandaluyong City
- Christopher managed to get a full scholarship in FEU under the title of Summa CumLaude
- Young Pinoy sells customized t-shirts to lessen expense during his studies
KAMI learned about the inspiring story in Rappler.
The story first appeared in Kalibrr.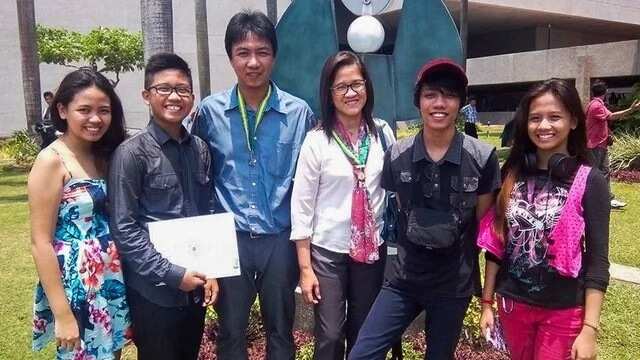 You can read the inspiring story below,
"I am Christopher S. Valentin. I came from the humble community of Nueve De Febrero St. here in Mandaluyong City. We don't have much. We live in our house built on a land that is not ours.
But you know, I've experienced the best things in life. The best things in life are not free. They are paid with a price – your choices.
First week of my first school year here in FEU, all of my professors were asking, "Why did you chose FEU?" I heard the answer of my classmates saying FEU was recommended to them, FEU has a good psychology program, FEU was cool, and many more.
I had but only one answer. Honestly, I didn't really [choose] FEU because I also tried other schools. The reason that I enrolled [into] this university was because this was the only school which I automatically became a scholar [in] because of my entrance test, which gave me a 100% discount on my tuition. I stepped into this university full of hopes and dreams, but not full of money. The very first thing I [was] worried about [was] getting a scholarship. Through FEU's generosity, it let me have the chance of a lifetime, to study in college.
I chose to try and fail. For I believe that in every failure we experience, there is success after. Hindi tayo makakaranas ng pagbangon kung hindi tayo matutumba. 'Ala nga naman na babangon tayo kung nakabangon na tayo talaga. (We won't experience success if we don't experience failing. How can you still rise if you're already up there?)
We need to be fortified by failures. We should live life to the fullest. You know, every second is an opportunity to live, to grow, not just to breathe. I chose to live. And so, I finished my college [education] through scholarship. A scholarship that didn't demand maintaining grades, just don't fail. [It was] a scholarship that really financed everything I [needed] to pay for school. I have achieved Summa CumLaude through inspiration, not because I was maintaining something. I did my best. I just did what I have to do.
Every minute is also an opportunity to be you, be unique. Some of us may have been living behind masks in order to identify themselves with the majority, in order to look cool because his friends look cool, or in order to be accepted. This is being a conformist living inside the comfort zone.
Stepping out of the majority and leaving your comfort zone will open the doors that will let you know better what you can do and what you can become. Hindi mo alam kaya mo palang sumayaw ng robot o kumanta na kasing galing ni April Boy. Hindi mo alam hangga't hindi mo susubukan, hangga't hindi mo pa higit na kikilalanin ang sarili mo. (You wouldn't know you could dance the robot or that you could sing as good as April Boy. You wouldn't know until you try, until you really try to know yourself.)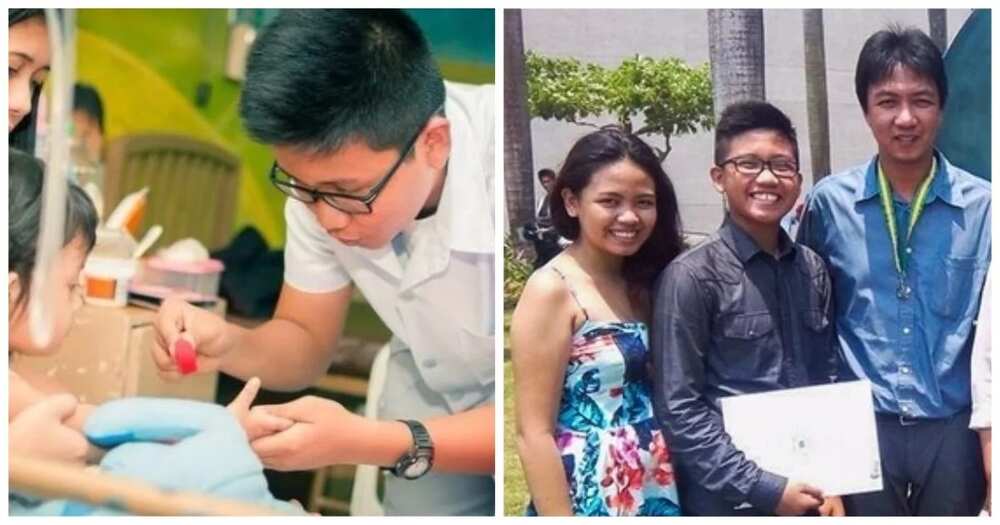 To understand yourself is the ultimate key to achieve what you want to be. I became a part of FEU Tamaraw Volunteers and Gerry Roxas Leadership Awardees Students Society and these are the organizations [which have] made me understand more about myself and what I can do. There were my avenues of realizing my passion for service for those who are in need.
When you are experiencing something, you can genuinely empathize with those who experience [things] the same way. I have experienced poverty and it is not a hindrance for me to help my fellow Filipino who are in need. We need to be strong so they could also be strong. As they say, you cannot give what you don't have.
Spending time to know your strengths and weaknesses is an investment you'll cherish in the most needed times. My weakness is financial incapacity. My strength is that I am always eager to find a solution to every problem. That is [me] being me. That is not letting others or things consume you. Keep it true. Keep it cool. Keep it you.
Passion without perseverance [will] forever [be a] façade. Presenting yourself that you are equipped with your passion to serve, or to do magic, or to play music, or to become what you want without the evidence of perseverance is hypocrisy. I have learned in FEU that pursuing your life goals needs you to persevere for it, work hard for it.
My thanks to the Lord for he gave me the FEU-Long term Educational Assistance Program which gave me the inspiration that the best things come to those who are dedicated, despite lacking. FEU-LEAP has provided me with the opportunity that some teenagers take as luxury, which is education. They have supported my schooling all the way through.
On the other hand, my parents are the ones who taught me to persevere with my studies, to maintain my scholarship, and to persevere in order to achieve Summa CumLaude so I could avail the 100% discount on tuition fee for my medical school. I am dreaming of being a doctor someday and financial constraints never hindered my dream, though there is the great amount of expenses I will be facing.
What I did was persevere. I really want to become a doctor. I want to significantly help other people and [for] my family and relatives [to stop worrying] about medical assistance, which we are deprived of. I do everything I can now so I could pursue my dream.
I currently sell customized shirts so that it could lessen the burden of the expenses. And now, I am planning to accept invitations of performing magic for parties and events.
I have always believed that the fruits of our real labor are always the sweetest. With perseverance, there also comes excellence. You persevere with excellence. Huwag tayong magsipag para lang pumasa or makuha ang pwede na. Magsipag tayo para sa pinakamalupet, para sa pinakamaganda, para sa pinakamasaya. (Don't work hard just so you can pass. Work hard so you can become the very best, the happiest.)
But be cautious of pursuing excellence with your unrealistic expectations. Some of us may have exerted their best yet they didn't met their expectation. Be happy because that is already excellence. There is always failure in excellence. It is never a negative thing. Excellence is not always measured by its output but by the effort you exerted to the best that you can. I chose to persevere with excellence.
Living life to the fullest, being unique, and persevering with excellence are the choices I made in life. Despite all these, there is the most important element to be considered, that is trust. Tiwala sa sarili, tiwala sa iba, at higit sa lahat tiwala sa Diyos. (Trust in yourself, trust in others and most importantly, trust in God.) Trust is always the first thing [we need] to possess. Without trust, nothing [will] be possible. Without trust, nothing will be achieved.
All of our achievements and awards will be of no value if humility is not present. Humility reflects the authenticity of your goals. It is because you achieve your goals not because you are going to brag about them and post them on Facebook. You achieve them because [they are] your dreams.
Being humble is being happy with your own self and being contented with all the things you have in your life. Be like bamboo that when it grows taller, it bends lower.
I want to end this by saying: I have experienced good and bad realities. Conquering realities through living life to the fullest, being unique, persevering with excellence, trusting, and being humble is a magical phenomenon which optimizes valuable change."
KAMI salutes Christopher Valentin for his perseverance!
Source: KAMI.com.gh