Mateo's Dog Dead, Clinic Mishandled
Mateo Gudicelli's pitbull dog is dead, and claims the clinic mishandled the treatment. Last Tuesday, the star posted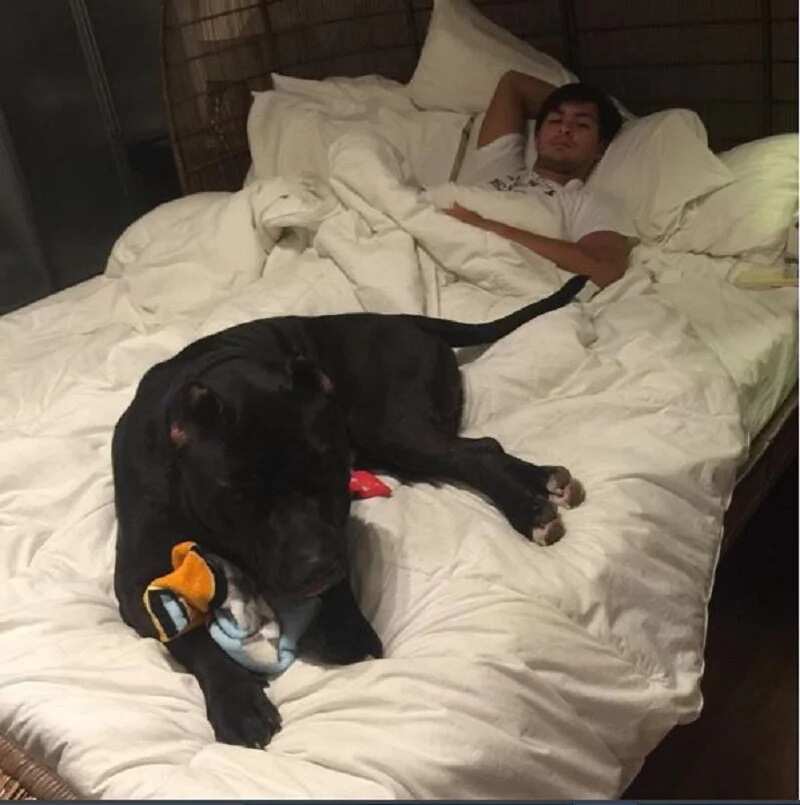 a photo of his dog in his Instagram account as well as the details of what happened in the Vet's in Practice (VIP) Animal Hospital in Alabang where his dog died last March 7. He claims it was due to "straight negligence and improper handling."
He said that his caretakers, Tibo and Amay took the dog to the clinic for a "mere check up" because of a pus in the dog's elbow. "He was attended to at 11:45 am and at 12:00 we got a call from Tibo saying that he wasn't breathing. Confused, we all panicked and headed to VIP. We arrived there and it was too late, Alfano was declared dead at 12:05," said Gudicelli in the post. He claimed that the animal was brought to surgery by the hospital staff "without consent" and described how the dog was "barbarically pinned down as the vet tried to aspirate puss out of his elbow," by four men, including the vet.
"My poor Alfano was trying to fight for his life but the four men won. He suffocated, his heart gave up and died. This all happened due to MISHANDLING a simple situation," Guidicelli said. He cautioned the animal hospital to be careful and think before they act. "Let's step back and think before we act. We don't want this happening to any other loved one. We can't have mistakes like this happen again to other pets," he added. There was no comment from the side of the VIP Animal Hospital.
Source: KAMI.com.gh