May anghel sa lupa! Pinay Teacher's unbelievable story of survival
A mother is someone who should first show us what unconditional love is. They are the true heroes in our lives.They gave us the will to survive because of their care, affection and trust
But what if the one who should serve as an inspiration for you is the one who makes your life miserable.
What if it's not just your mom but also your uncle who made you suffer from his cruel hands.
It is somewhat depressing.
The good thing is, Angels are sent to earth to guide people everyday.
Our letter sender Desiree Tominbang was saved by her 'angels' and those are her adoptive parents.
Here is the story how she survived from the shameless hands of her own bloodline.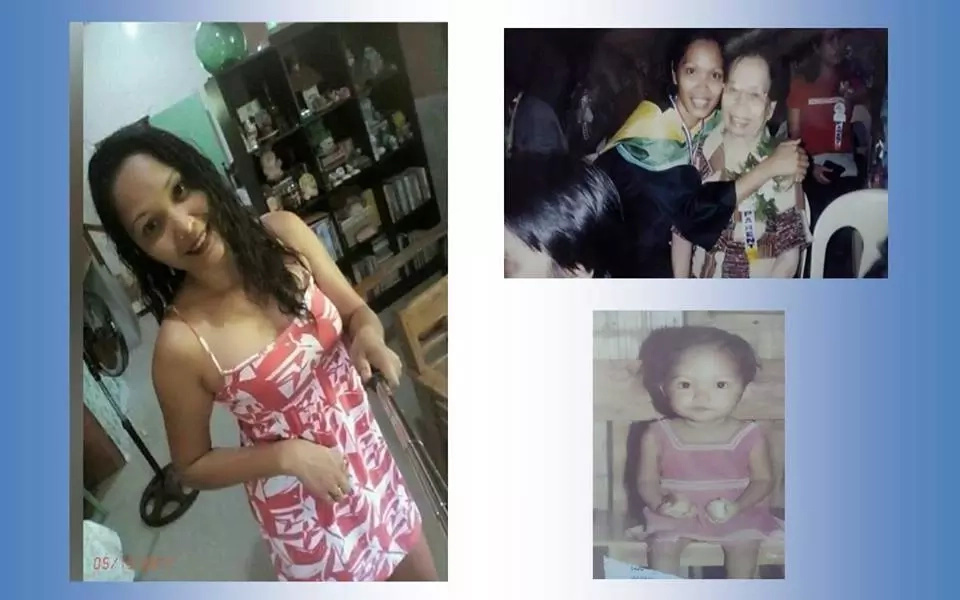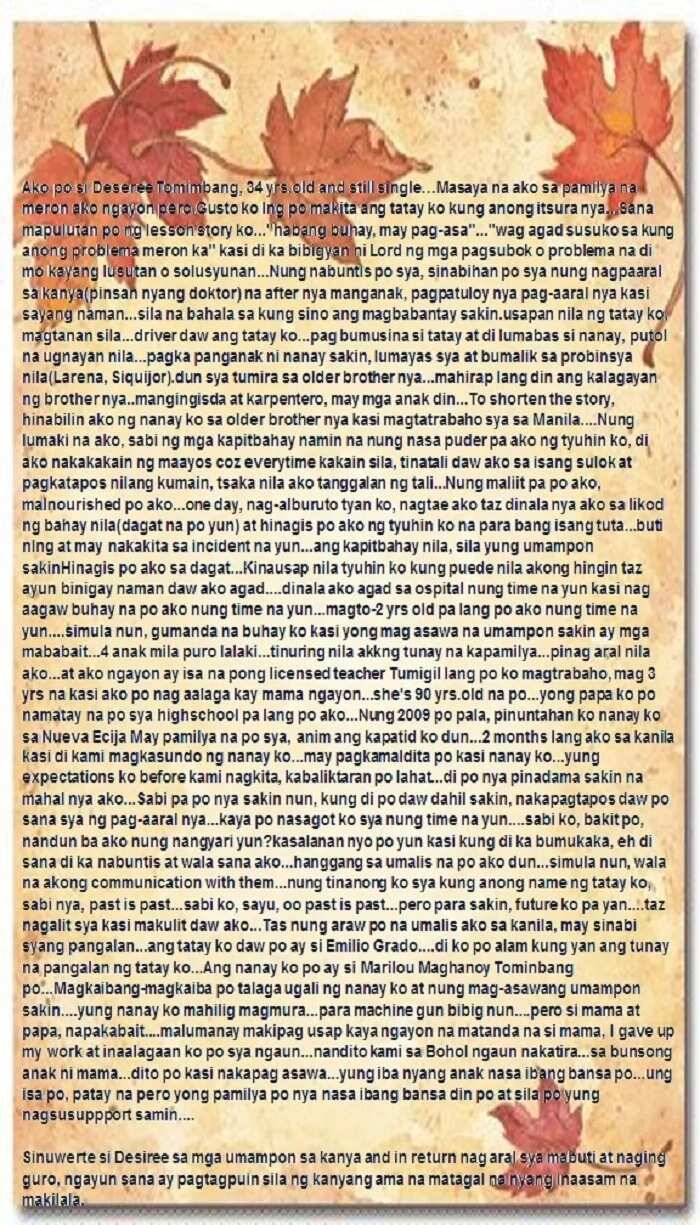 Source: KAMI.com.gh