Iba ang pagmamahal! Janica Nam Floresca wears custom necklace with Franco's bone fragments and hair
Two weeks after Hashtags Franco's death, his girlfriend Janica Nam Floresca is still in the process of moving on. Recently, the grieving girlfriend was spotted wearing a necklace that contains Franco's remains.
KAMI learned about this from Trending News Portal. People handle grief in different ways. While some find consolation in forgetting, other people choose to cherish their departed loved one's memories.
An effective way of doing this is by holding on to the deceased' personal belongings, just like what Janica Nam Floresca did.
Janica Nam is the grieving girlfriend of the late Hashtags member Franco Hernandez, who died earlier this month due to a drowning incident in Davao Occidental.
The 26-year-old dancer's tragic and untimely death brought about grief to his immediate family and fans, but his significant other, Janica Nam Floresca, seems to be the most affected.
Ever since Franco's death, Janica Nam has been very vocal about her grief. As a matter of fact, she turned to social media to express her personal thoughts about the death of her boyfriend.
Social media proved to be useful, as it also became the platform where Franco's fans and supporters watch as Nam unravels her heartbreaking farewell messages to Franco.
Aside from letting her emotions out online, did you know that Janica Nam also has another way of remembering her boyfriend? The grieving girlfriend preserves the memory of Franco by wearing a customized necklace. Take note, this isn't an ordinary necklace because it contains the remains of her boyfriend!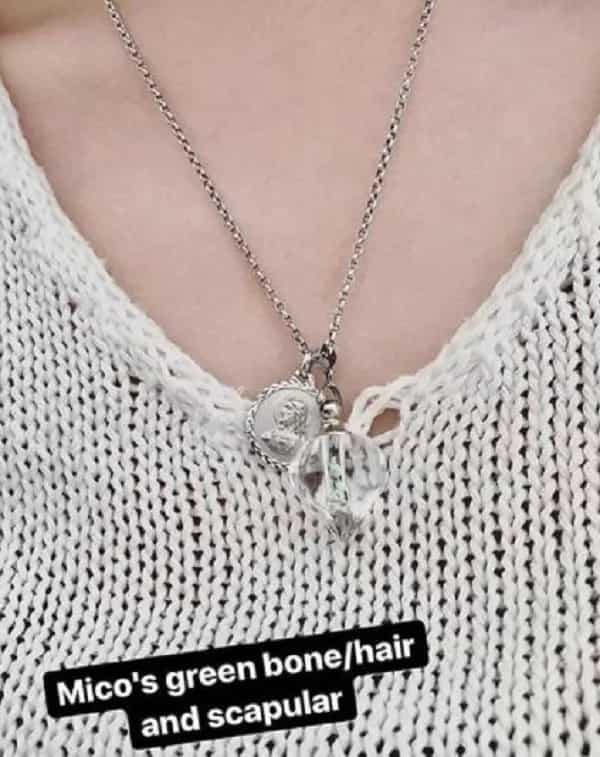 KAMI admires Janica Nam for being strong in this kind of situation. We hope you will be able to stand back again soon.
Source: KAMI.com.gh