Maine Mendoza gives the real score on her relationship with Jake Ejercito
Is this the end of Aldub and the start of JaMaine?
Pinoy netizens are all abuzz figuring out who the mysterious girl in Jake Ejercito's Instagram stories is. Could it really be Maine Mendoza?
The pair first worked together in noontime show Eat Bulaga's Kalyeserye. Jake played Maine's long-lost classmate Emilio and became the thorn to the phenomenal Aldub love team in the noontime comedy skits.
But is their relationship blooming off-cam?
On his Instagram stories, Jake posted a photo of a woman covering her face with her hands.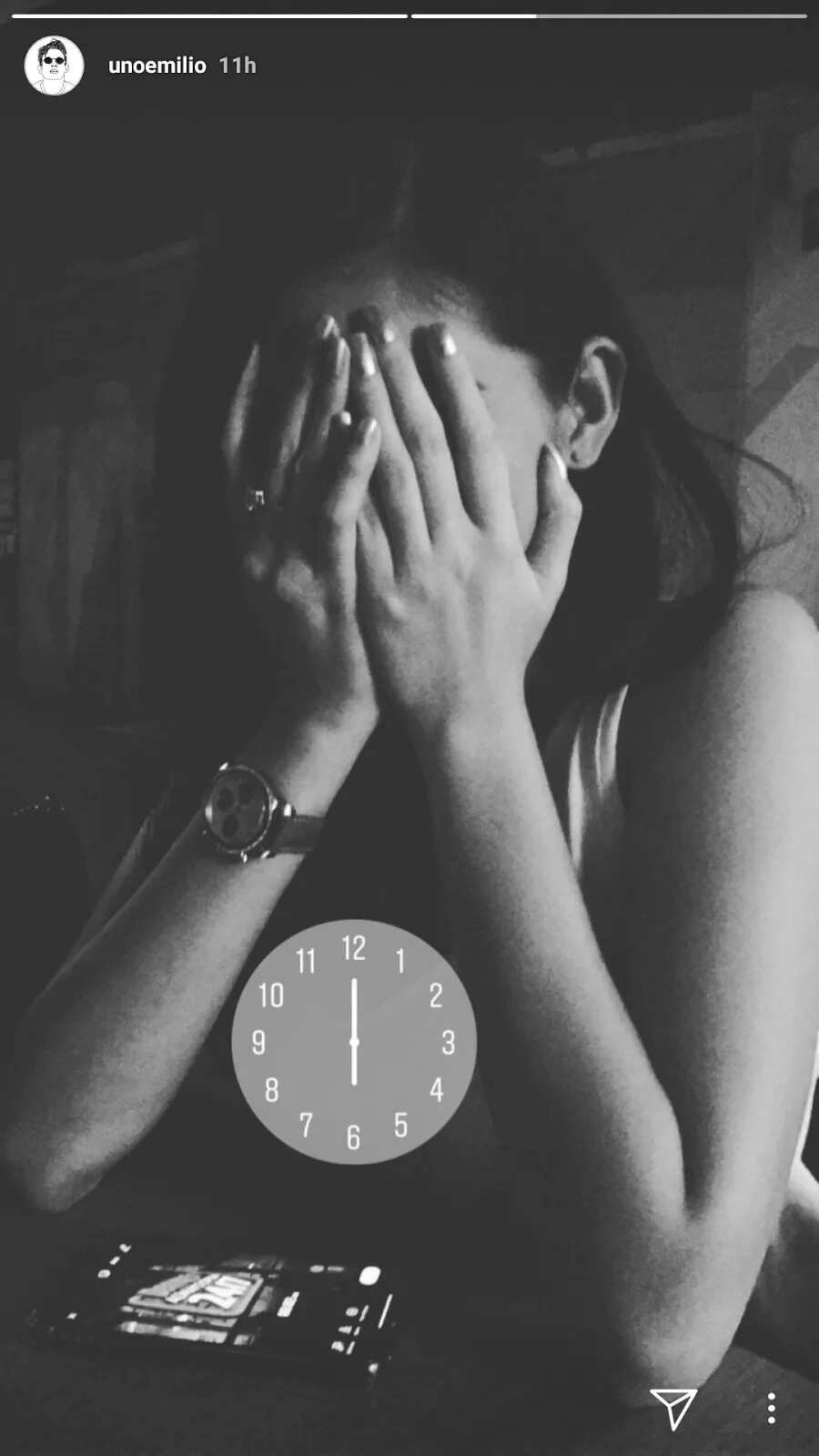 Pinoy netizens went on full investigative mode to check if it's really Maine herself.
Fans found some sort of proof from Maine's IG feed. Check out the wristwatch on both photos below.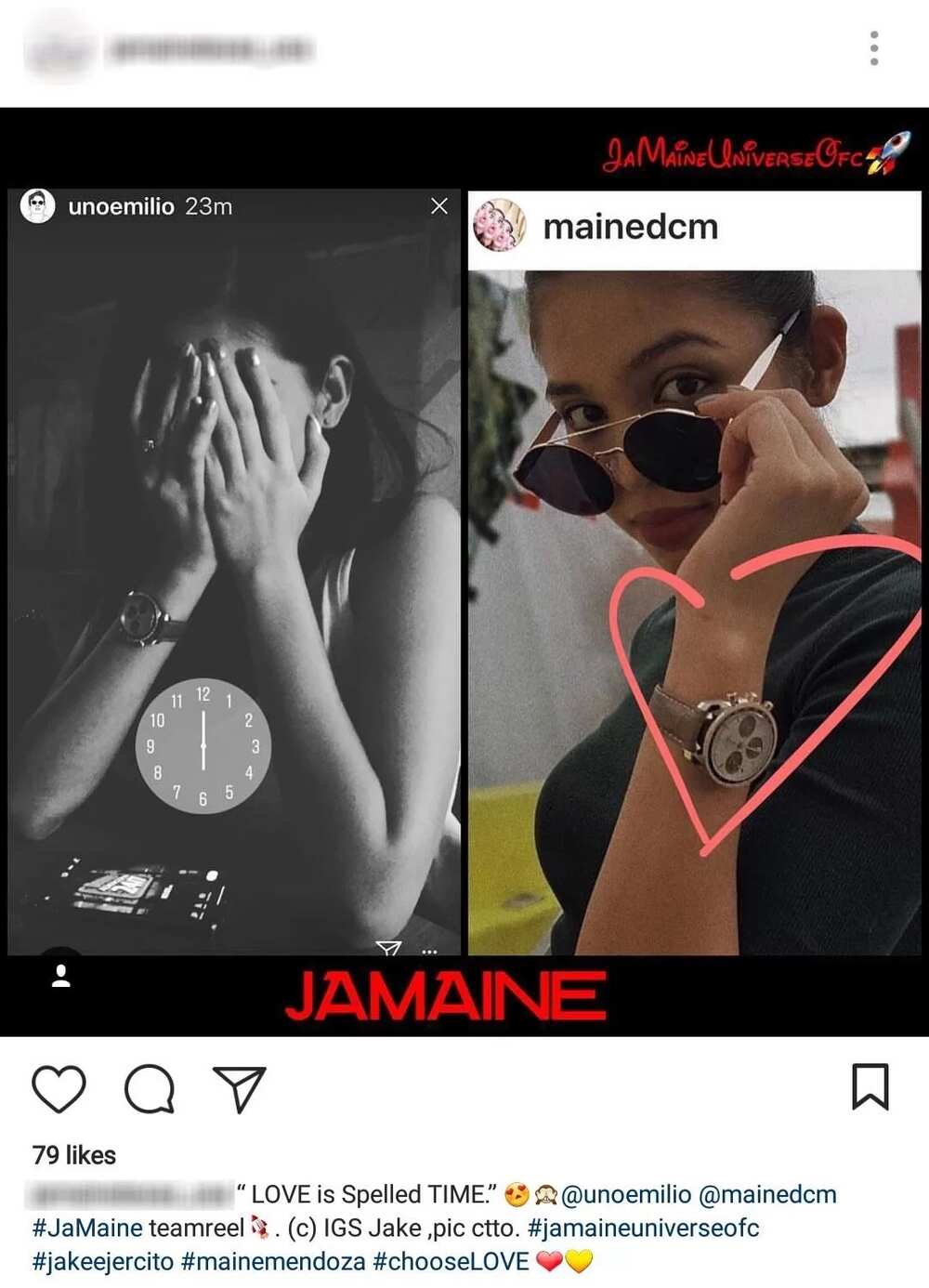 Some of Maine's fans are excited for the young host-actress. They even christened this potential pairing as "JaMaine". Others simply acknowledged that the two are good friends.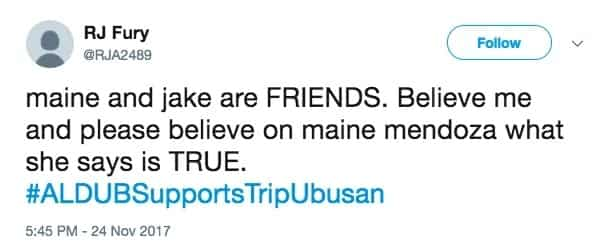 But hardcore Aldub fans are up in arms. Some fans cry for what they deem a betrayal of the Maine's love team with Alden Richards. Others bash Jake for putting Maine in a difficult position with her fans.
Still, a number of fans opt to protect Maine and asks other fans not to make an issue out of nothing.
In the middle of it all, Maine finally puts her voice in. Responding to a hurting fan, Maine said she and Jake are friends and asks if there is anything wrong with that.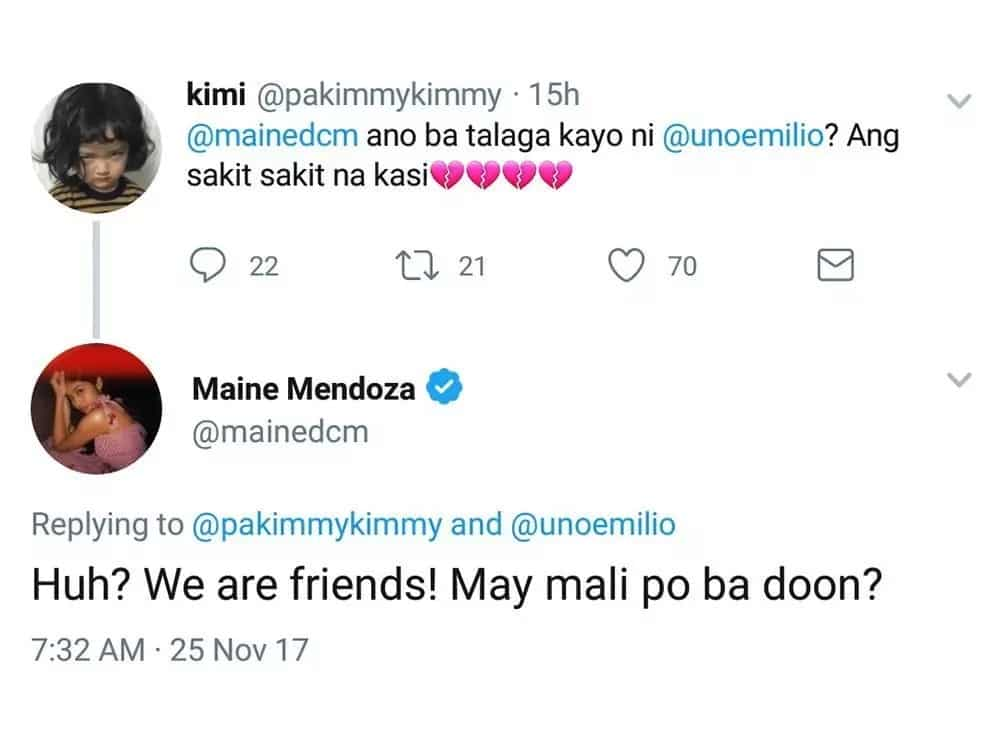 Source: KAMI.com.gh