Meet Captain Philippines and other Pinoy versions of popular superheroes
Justice League may have received mixed reviews from fans and movie critics alike, but its local opening weekend box office proves Pinoy fans are still crazy for superheroes.
The epic superhero team up movie from the DC universe earned a total of more than P287.54 million on its first four days of showing, making it the number one release in the country.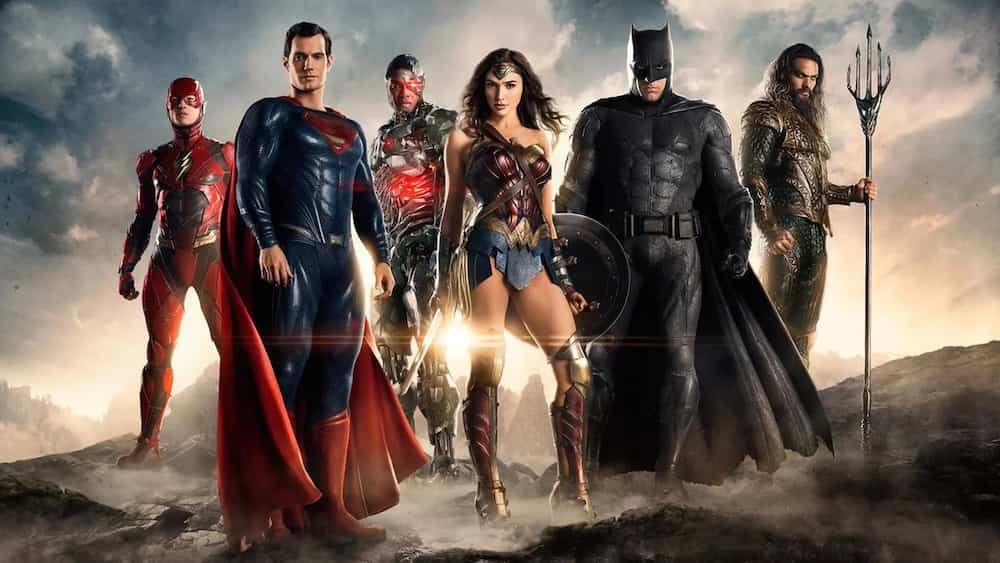 The movie also broke four records: biggest November opening weekend of all-time, biggest Warner Bros. opening weekend of all-time; second biggest opening weekend for 2017; and second biggest Saturday gross ever.
There's no doubt about it. Pinoys love superheroes. In fact, we love them so much, we wanted to be them. Not in the cosplaying, fantasy, dress up in Halloween costume kind, though. I mean in the let's take these popular foreign superheroes and make them Pinoy kind of way.
The millennial generation will remember Lastikman and Gagamboy, who are both clearly inspired by foreign heroes Mr. Fantastic/Plasticman and Spider-Man, respectively.
Love it or hate it, Pinoys have been getting inspiration from foreign heroes and adding some local twist to get them on the big screen.
Here are just some of the onscreen Pinoy superheroes inspired by foreign counterparts.
Captain Philippines
Yup, if Marvel had Captain America, we have to have Captain Philippines. He even has a super shield that doubles as a weapon, too. His sidekick is Boy Pinoy. This superhero movie was produced in 1965 by Fernando Poe Jr.'s D'lanor Productions.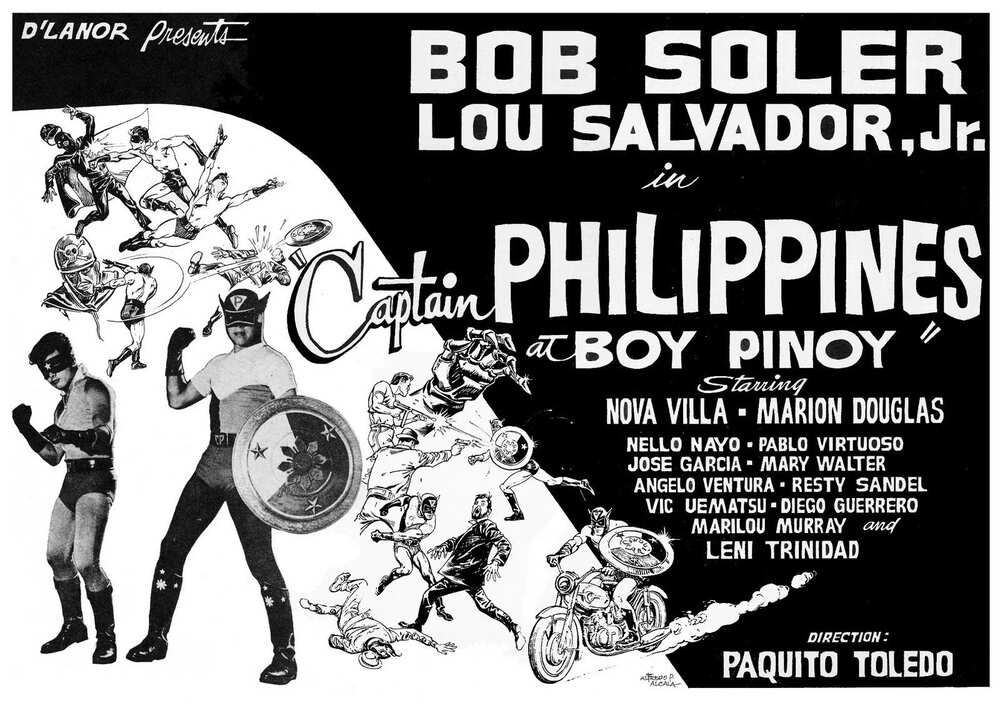 Batman
Pinoys have had many different movie reincarnations of the Pinoy Batman. In fact, we don't even hide that he's a Batman copy. The first ever Pinoy Batman was also produced in 1965 by FPJ's D'lanor Productions.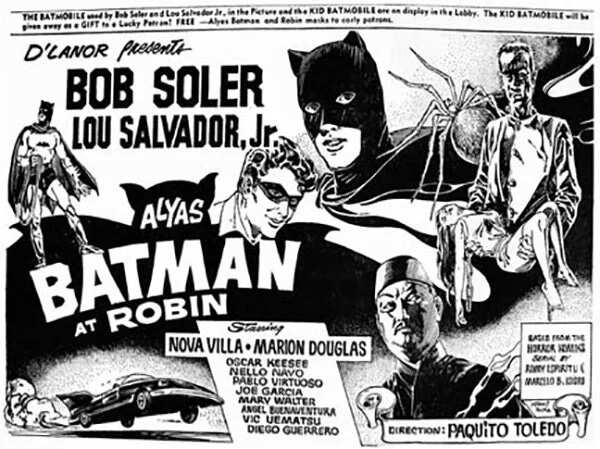 Then there's the 70s movie Fight Batman Fight, in which Batman literally goes to hell to fight Satan. This one's produced by Pacific Films. They even got Pinoy Catwoman, Joker, Bat Girl, and of course, Robin.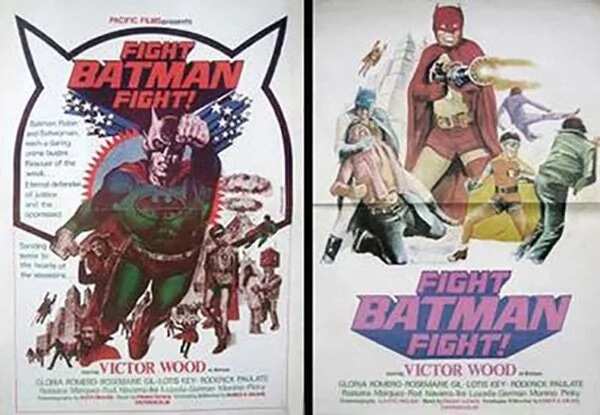 And then there's Joey De Leon's Batman in 1991, who went up against Pinoy versions of Joker and Penguin.
Biokids
Our superheroes sometimes also trace their creative roots from Japanese counterparts. Like the 1990 movie Biokids, which is obviously inspired by the popular sentai Bioman. The five Biokids are Red Lion 1, Green Dragon 2, Blue Eagle 3, Yellow Tiger 4, and Pink Panther 5. And just look at their costumes.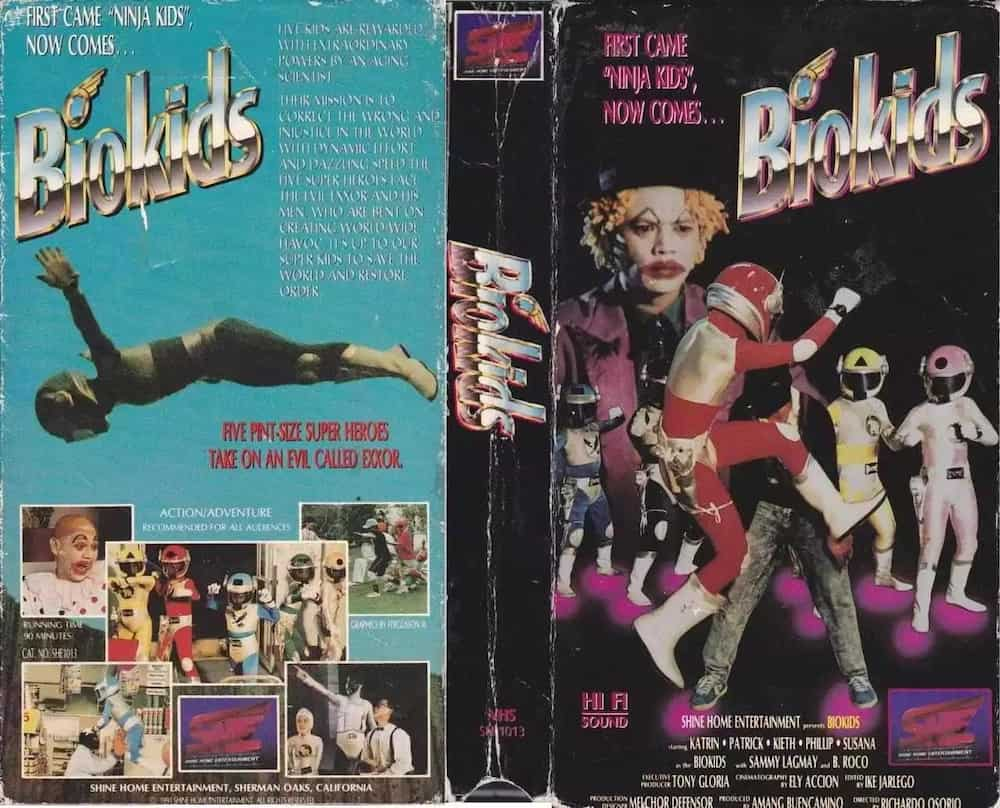 Source: KAMI.com.gh