Tinaguriang "Miracle Lady"! OFW in coma due to brain hemorrhage wakes up, saved by her Singaporean employers
An Overseas Filipina Worker in Singapore suddenly collapsed on the floor after losing consciousness. Doctors diagnosed her with brain aneurysmm.
KAMI learned about this from Trending News Portal. Having this kind of condition is no joke. It was the same condition that veteran actress Isabel Granada died from at the age of 41.
This kind of condition was cited as a "bulging of a weak area in the artery that supplies blood to the brain". The condition has no noticeable symptoms, although it has terrifying effects on the individual afflicted.
Riza Anne Bernabisa fell into a coma that was caused by the said sickness. Doctors considered her as a "Miracle Lady" after she woke up from her three-day comatose state. According to her neighbor Jasmin, she was preparing the things of her employer's child before going to school.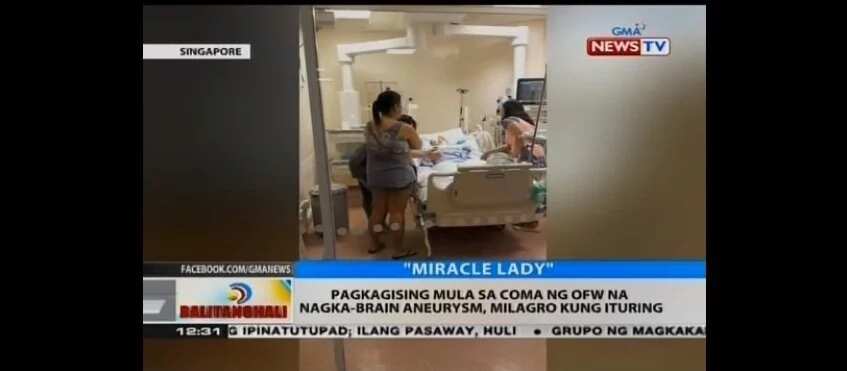 Suddenly, she saw Bernabisa collapsed on the floor, completely unconscious. Fortunately, one of Bernabisa's employer arrived at the house. She then immediately called an ambulance.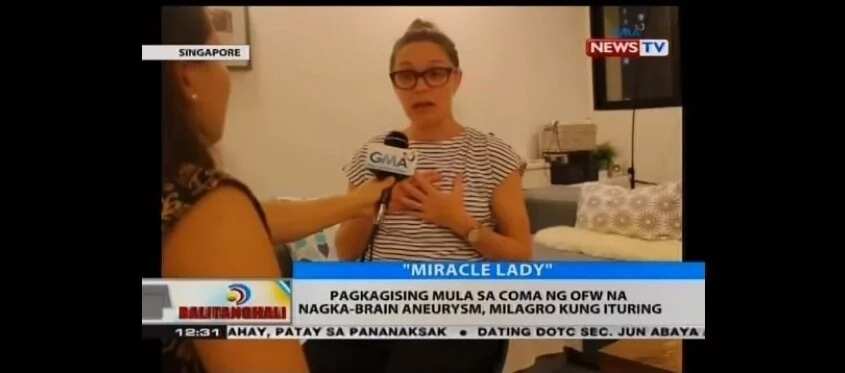 According to Celine Lacouture, Bernabisa's employer:
"I thought she was dying in my arms, right in front of me. And my children was just next to me. As a mother, I wanted to protect my kids but I have to save her life."
She also shared that she didn't hesitate to foot the bill when the doctors informed them that an operation would be extremely costly.
"My husband and I decided, we're still young, we can still make money. But we have to save her life. That is the most important thing." Lacouture narrated.
Bernabisa's initial operation amounted $100,000 or almost P4 million pesos. Bernabisa's speedy recovery was considered miraculous by the medical professionals, who stated that hers was a terrible condition. Meanwhile, she was extremely grateful for her kind employer's help.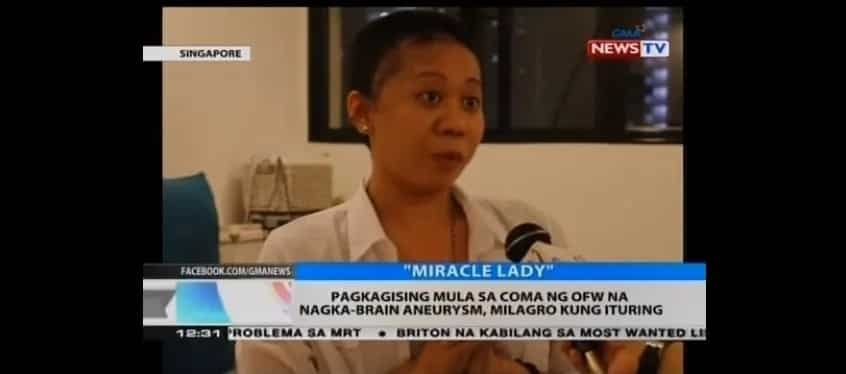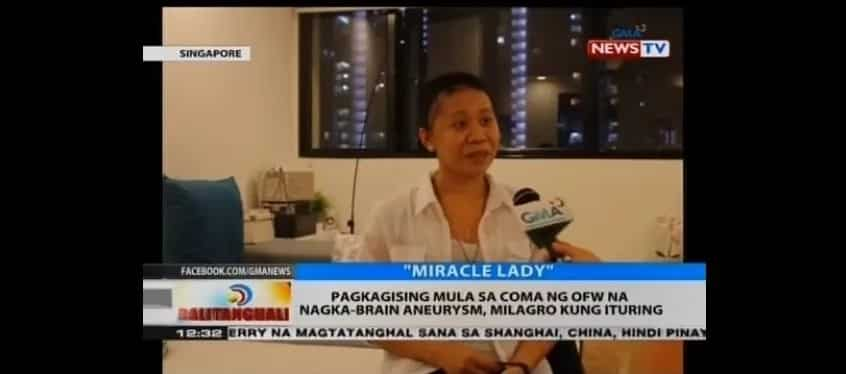 Watch the full video here:
KAMI pray for your fast and successful recovery, Ms. Bernabisa!
Source: KAMI.com.gh