Abu Sayyaf firearms, speedboat found
Efforts to possibly catch and put to trial members of the terrorist group Abu Sayyaf were in vain as security forces were only able to find a small cache of firearms and a speedboat in Taw-Tawi province.
Armed Forces of the Philippines Western Mindanao Command (AFP Wesmincom) reported the recovery of itesm speculated to be assets of ASG. Among those recovered were 11 firearms, ammunition and a speedboat on Saluag Island, known locally as Mardanas Island, and Mamanuk Island.
The cache, on the other hand, contained four M16A1 rifles, one M79 grenade launcher, one US Carbine rifle, a .38-cal. revolver, a .357 revolver, an M16A1 outfitted with an M203 under-barrel grenade launcher, a .60-cal. machine gun and a .50-cal. machine gun. Tan said the speedboat was believed "used for illegal activities."
Wesmincom spokesperson Maj. Filemon Tan said the operations are spearheaded by Joint Task Force Tawi-Tawi led by Rear Adm. Jorge Amba.
Manoeuvres towards finding out where this terrorist group is hiding as of present time is undergoing. However, as efforts are being done, the fear of the people also continue to rise, especially after news surface about ASG allegedly pledging allegiance to extremely violent Islamic State (IS).
The IS is believed to be setting up rebel caliphates in Philippines and other parts of Southeast Asia possibly within the year. Patrick Skinner, a former Central Intelligence Agency (CIA) officer who is now connected with The Soufan Group (TSG), a New York-based security consultancy, said the country's long history of militancy combined with the growing number of extremist groups adopting IS ideology make it attractive to the Sunni extremist network.
Meanwhile, ASG is believed to have hold over 20 captives as of present, including 10 Indonesians, eight Malaysians, a Norwegian and a Canadian, and some Filipinos.
Abu Sayyaf Group (ASG) has been responsible for beheading the Canadian national last week due to failure of delivery of the ransom money. On April 25, his head was found inside a plastic bag near a Jolo City Hall. On Thursday, troops backed by helicopter gunners recovered his torso near Patikul, Sulu.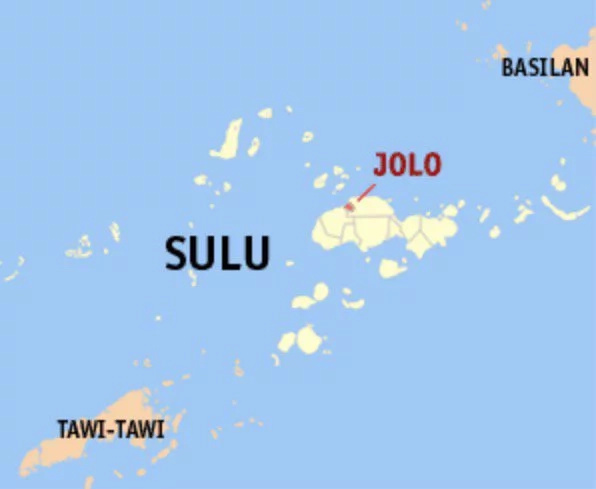 Source: KAMI.com.gh